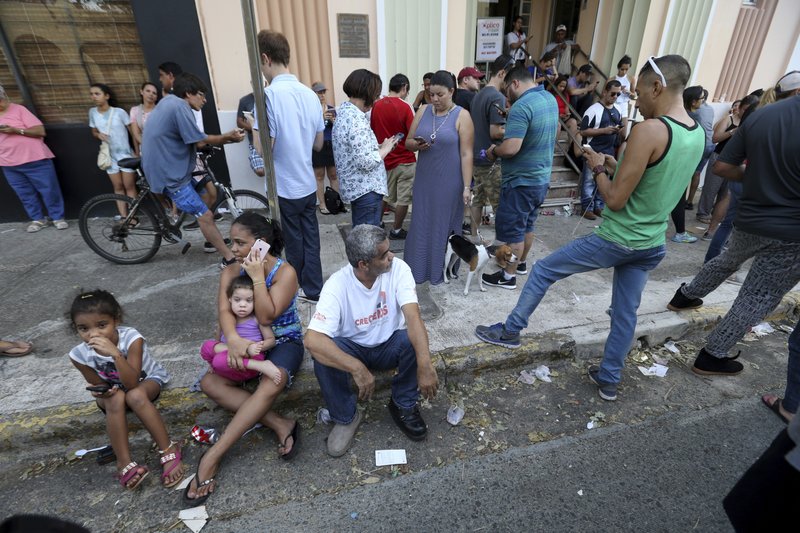 With federal housing aid for Puerto Rican survivors of Hurricane Maria set to expire Saturday, more than 1,700 people face eviction from their temporary residences. Now, a federal judge has put those evictions on hold.
A lawsuit filed in Massachusetts by LatinoJustice PRLDEF, a national advocacy group, resulted in U.S. District Judge Leo T. Sorokin blocking the federal government from ending their aid to storm survivors.
Many who lost their home during Hurricane Maria qualified for Transitional Sheltering Assistance (TSA), which is operated by the Federal Emergency Management Agency (FEMA). The TSA pays for temporary housing, such as hotels.
But the aid was set to expire Saturday after FEMA declined to extend it. That decision was blocked by Judge Sorokin until Tuesday at midnight.
That decision prompted FEMA to extend the program through Thursday July 5 so as to comply with the court order.
The issue was highlighted Saturday by Sen. Bill Nelson and other lawmakers, who sought to push for Gov. Rick Scott to allocate funding to make up for the gap left by the federal government's decision to rescind aid.
The Scott campaign responded to those barbs from Nelson by saying, "Bill Nelson needs to stop pointing fingers. He has been a fixture of the federal government for decades yet he only seems to turn up during an election year. Governor Scott will continue to consistently fight for Puerto Rico and Puerto Rican families in Florida."
Many of the survivors displaced by the storm are located in Florida. Massachusetts also has a sizable share, which triggered the lawsuit there.
"The irreparable harm to the plaintiffs is obvious and overwhelming – tomorrow morning they will be evicted and homeless since by definition each plaintiff's home was rendered uninhabitable by the hurricane in Puerto Rico," read the Saturday night ruling by Sorokin.
A hearing on the issue has been scheduled for Monday.
In the event the FEMA decision stands, a list of resources is available here for those who need assistance.