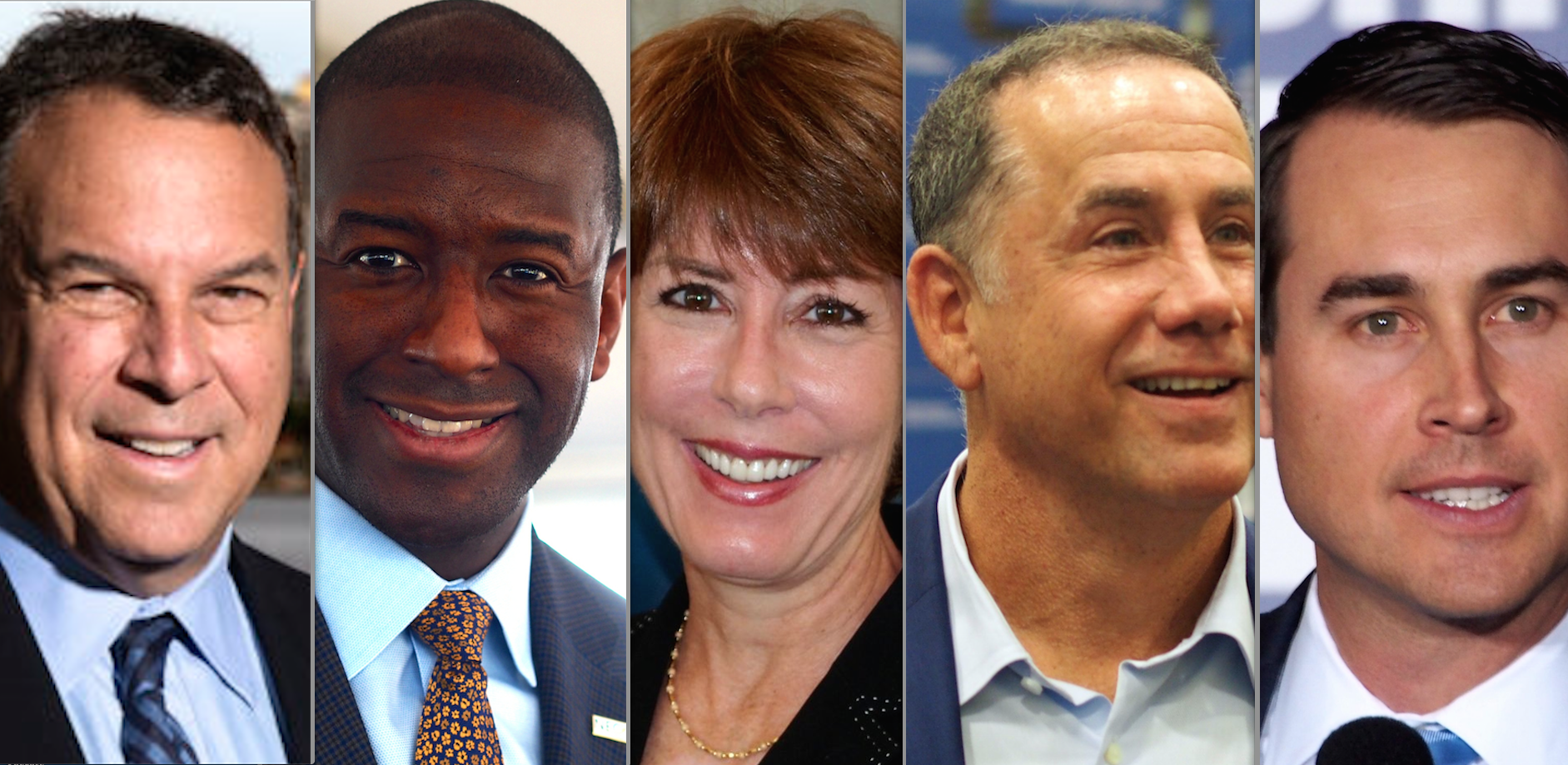 With a combined haul of more than $633,000 for her campaign and independent political committee, and with all of it coming from outside donors – sort of – Democratic gubernatorial candidate Gwen Graham is declaring her early June fundraising swamped her four Aug. 28 primary opponents.
Graham's campaign is reporting it raised $152,291 and her independent committee Gwen Graham for Florida brought in another $481,350 during the just-posted campaign finance reporting period of June 1-22.
Graham's campaign hailed that total as more than all four of her Democratic primary opponents raised from supporters combined during the same period.
"Florida Democrats get it. With Donald Trump in the White House and a woman's right to choose on the line, they know we can't afford to lose this election," Campaign Manager Julia Woodward stated in a news release. "Florida Democrats know Gwen Graham is the best candidate to finally take back our state, which is why they're supporting our campaign more than all of our primary opponents, combined."
Yet those bragging rights comes with a few caveats that fuzz over the full financial pictures for any of the Democratic gubernatorial hopefuls.
First, her Democratic rivals Jeff Greene, Philip Levine, and Chris King all bolstered their campaigns with big personal checks that Graham's campaign is discounting because they're not donations from supporters. As a result, in the end each of them brought in far more money in the 22-day period than Graham managed.
Second, while rival Andrew Gillum did not raise much at all from June 1-22, his Forward Florida independent political committee cashed contributors' checks totaling $451,000 just in the next three or four days.
Third, while technically all of Graham's money came from outside contributors, the biggest of those was her father, former Gov. and U.S. Sen. Bob Graham, who donated $250,000 to the Gwen Graham for Florida political committee on the last day of the reporting period.
End result: Palm Beach businessman Greene raised $3.6 million during the period, all of it donated from his own bank account; former Miami Beach Mayor Levine raised more than $1.2 million during the period for his campaign and his independent committee All About Florida, including $1 million he lent his campaign; Winter Park businessman King raised $815,489 combined for his official campaign and his independent committee Rise and Lead, including $800,000 for his campaign; and Tallahassee Mayor Gillum managed just a paltry $108,778 in total contributions before his independent committee Forward Florida cashed the late-June checks from New York billioniare George Soros, the Barbara A. Stiefel Trust, and a couple of others.
Strictly counting outside contributions, including that of Bob Graham, former U.S. Rep. Graham's total of $633,641 for June 1-22 compared with just $358,674 brought in by the other four candidates and their committees.
Graham also finished the period with more cash on hand than any other candidate. Graham had $3.7 million in the bank — $2 million more than her next closest competitor, at the end of the day on June 22.
"While other candidates are increasingly relying on out-of-state billionaires, secret money and their personal bank accounts, Gwen is continuing to widen her lead in grassroots supporters who are donating $5, $10, or $25 at a time," Woodward stated. "This is more than just a campaign for governor, this is a movement to restore our public schools, conserve our environment, and protect our access to health care — and we're going to win because we have real Floridians supporting our fight."