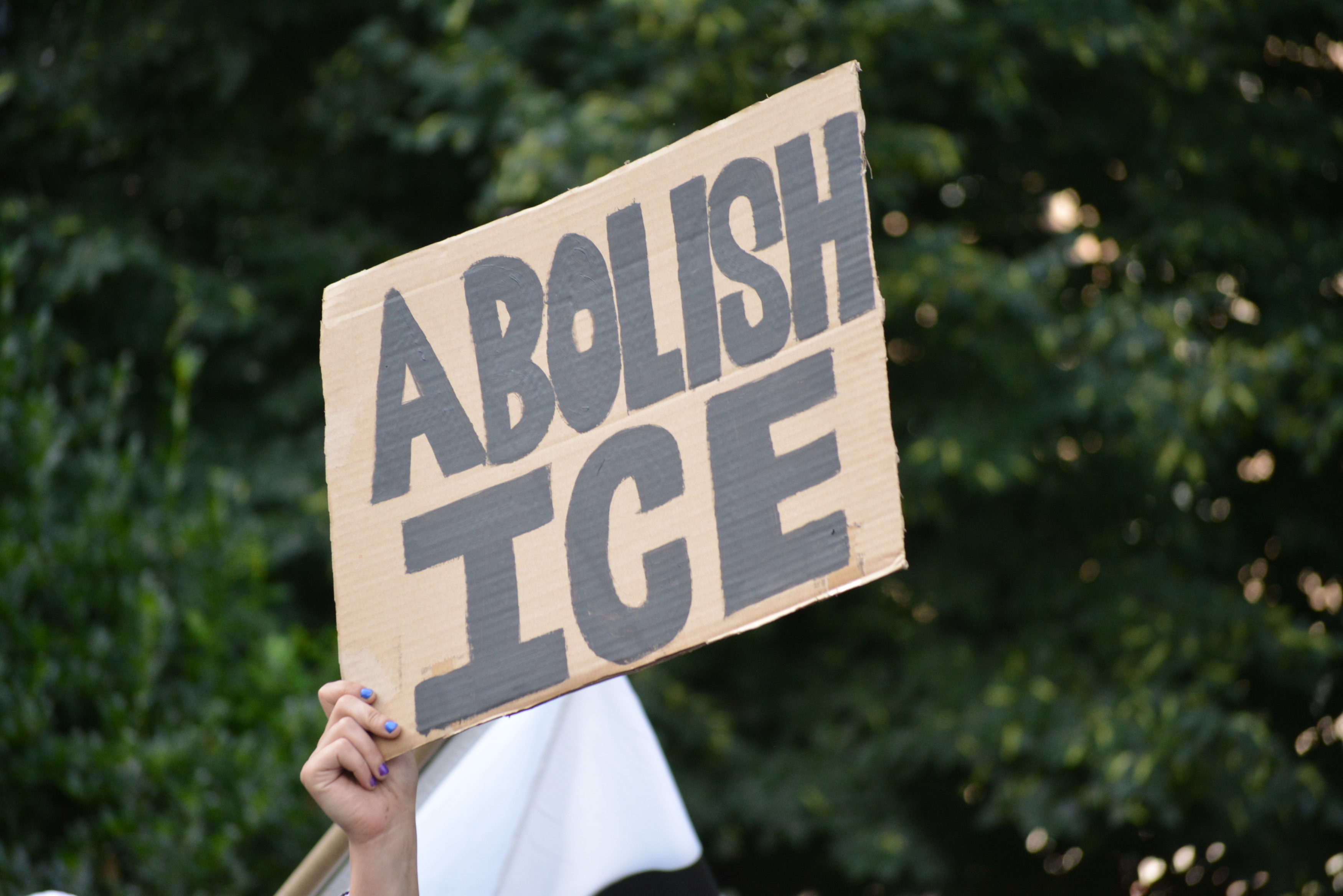 At least one Democrat between the state House and Senate is calling for the abolishment of the U.S. Immigration and Customs Enforcement agency, or ICE. Other Democrats, meanwhile, are hesitant to say 'abolish,' but seem to agree that the scope of the agency's work should be revisited and narrowed.
Calls to stop the agency began as a distant battle cry of the far left, but amid recent turmoil sparked by reports of the Trump administration's embrace of the practice of separating detained immigrants from their children and fueled by reports of ICE raids across the country, pushes to disband the agency have gained somewhat-mainstream traction among staunch opponents of the country's immigration laws.
Florida Politics reached out to several Democrats in the state Legislature, including both minority offices, for their takes.
Orlando Democratic state Rep. Carlos Guillermo Smith said he supports "the abolishment and restructuring of ICE in its current form" — the strongest statement against the agency provided to Florida Politics.
He said ICE and Customs and Border Protection (CBP) have "become police and child separation agencies, known for terrorizing our communities and tearing families apart." That's a departure and a deterrent from what Smith claims even the employees acknowledge as their primary responsibilities: tracking down "drug cartel leaders, child pornographers and human traffickers."
"Border security and compassion are not mutually exclusive, which is why I support the abolishment and restructuring of ICE in its current form," concluded Smith.
Smith's statement echoed that of Tallahassee Mayor Andrew Gillum's notice earlier this week that he supports a "comprehensive immigration overhaul that includes abolishment of ICE in its current form to be replaced with a more compassionate and focused agency that actually keeps us safer."
Gillum, a Democratic candidate for governor, has attempted to stake claim to being the progressive option for primary Democratic voters. Smith, who helped found and led the first-ever Progressive Legislative Caucus, has backed Gillum in his quest for the governor's mansion.
So as it stands, progressive leaders in the state seem to have no problem throwing the term 'abolish' around. Other Democrats, however, have had more hesitation.
House Minority Leader Janet Cruz, who's competing against incumbent Republican state Sen. Dana Young for the District 18 seat, said, "ICE, under [Donald] Trump's direction, has been an absolute disaster — separating children from their parents and criminalizing personhood. This needs to be fixed immediately through reforms at ICE or by other means that keep our borders both secure and humane."
While not stated outright, the aforementioned "other means" could include abolishing the agency.
State Sen. Linda Stewart, also of Orlando, criticized the agency's current state, but stopped short of calling for its abolishment.
"[ICE] needs to confiscate drugs, arrest drug traffickers, identify human trafficking and gang members," Stewart said. She added that the current mission "has been redefined" and claimed agents "should not be involved with legal asylum seekers."
In the House, Rep. Nicholas Duran, a Miami Democrat, also stopped short of calling to abolish the agency. He instead suggested Congress suspend ICE's non-essential activities — like its widely-criticized raids — "until ICE's policies are reviewed and a new framework can be put in place."
"ICE should focus on actual, imminent threats – drug dealers, gangs, terrorist cells – not the father and grandfather with a misdemeanor from a decade ago, not the mom who calls the cops when her husband's been beating her, only to be threatened with deportation, not rounding up DREAMers around college campuses," Duran explained.
He pointed to President Donald Trump as the reason for the agency going awry.
"ICE is a government agency and like all government agencies, it takes its cues from the top," Duran said. "And at the top, we have a demagogue who is using immigrant families to distract from his failure of a presidency."
Both Duran's and Stewart's comments reflect what some higher-ticket Florida Democrats have been saying.
Democratic U.S. Sen. Bill Nelson, who faces tough reelection this year against Republican Gov. Rick Scott, wouldn't support the abolition of the agency when asked by a Tampa Bay Times reporter. And in a statement, Democratic Congresswoman Stephanie Murphy shied away from calling for an end to ICE as well. Murphy, like Nelson, faces a tough reelection in her Orlando district.