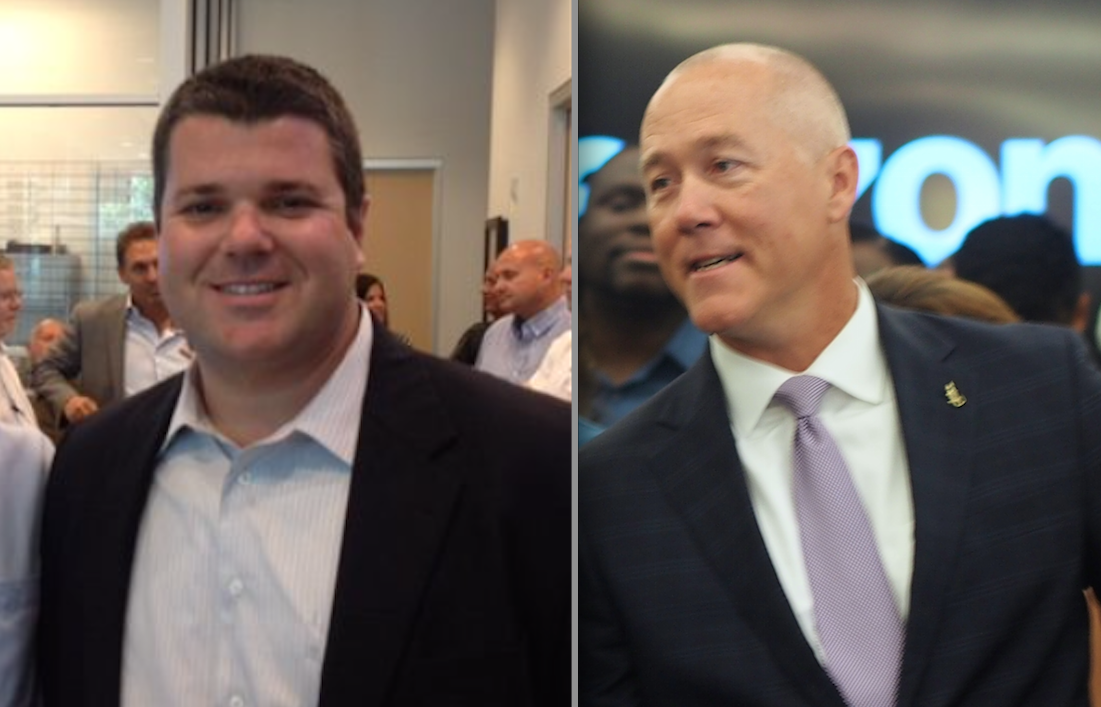 Mike Miller's campaign for Congress on Tuesday launched a website — "The Sturgill Files" — compiling videos spotlighting Miller's GOP primary opponent, Scott Sturgill. 
The archive covers Sturgill's "2014 attempt to hide his record of being a Democrat by falsely claiming he was a 'lifelong Republican,' his plan to grant amnesty to millions of illegal immigrants, his backing of gun control measures and his support for expanding Obamacare by $51 billion in Florida," a press release said.
"Republican voters need to know that Scott Sturgill would oppose many of President Trump's most important initiatives, and now they can hear it directly from him," said Dana Loncar, spokeswoman for the Miller campaign.
Sturgill, a Sanford businessman, and Miller will battle in the Aug. 28 Republican primary for a chance to take on Democratic U.S. Rep. Stephanie Murphy in Central Florida's 7th Congressional District.
It covers Seminole County and north-central Orange County. There also are a couple other Republicans and another Democrat in the field.
Murphy surprised much of the political establishment when she flipped it in 2016 after Republican U.S. Rep. John Mica had held it for 24 years, demonstrating the district's changing status from what had been solidly Republican red to purple.
Miller, of Winter Park, now represents District 47 in the Florida House of Representatives, where he's vice chair of the Local, Federal & Veterans Affairs Subcommittee and the Tourism & Gaming Control Subcommittee. He was first elected to the House in 2014.
Loncar added: "Real conservatives don't support amnesty for millions and the expansion of Obamacare.
"Having voted all four years for a balanced budget in Tallahassee, Mike Miller supports a constitutional amendment to balance the federal budget. Miller also wants to protect the Trump tax cuts and end the Russia collusion investigation," Loncar said.
__
Background for this post taken from previously published reports by Orlando correspondent Scott Powers. Powers is on vacation this week.