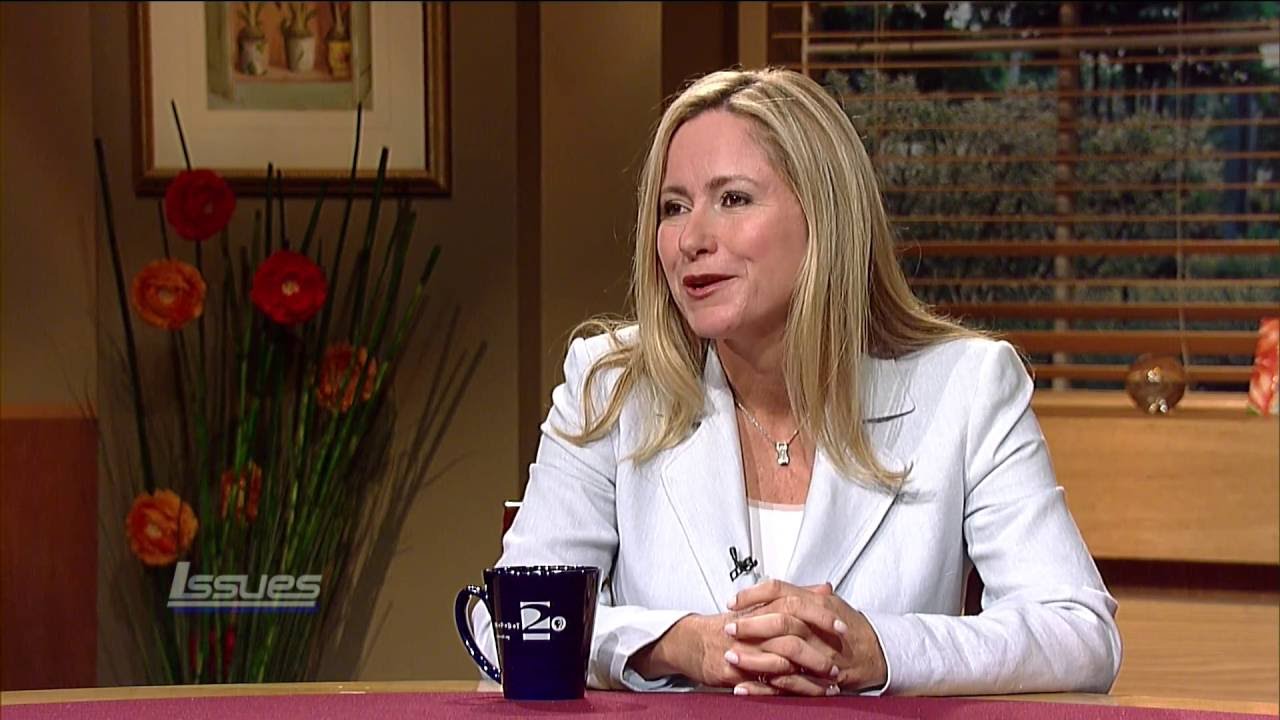 Ihor Kolomoisky, a Ukrainian oligarch accused of contract killings and fraudulent billion-dollar schemes, is closely linked to Debbie Mucarsel-Powell's husband, attorney Robert Powell.
The nexus was first reported by the Daily Beast, which discovered one firm connected to Kolomoisky paid Powell at least $700,000 over two years and that Powell has served as general counsel on a U.S. investment company set up by Kolomoisky and his longtime associate, Gennady Bogolyubov.
Daily Beast writer Betsy Woodruff reports, "Anders Aslund, a senior fellow at the Atlantic Council who focuses on Russia and Ukraine, said the link is concerning, citing accusations that Kolomoisky has been involved in billion-dollar criminal schemes and contract killings. He called the ties 'highly suspicious.'"
Mucarsel-Powell's campaign dismissed the link as an absurd attack.
"Debbie is running for Congress because she believes change is urgently needed in South Florida," campaign spox Melvin Félix told Woodruff. "She has spent her career expanding access to quality health care in our community, giving low-income students the opportunity to go to college and protecting our coast. The absurdity of Debbie being attacked over an indirect shareholder to her husband's former employer, a job he no longer even holds, is exactly why people are tired of politics."
Mucarsel-Powell is a Democratic candidate vying to replace Republican U.S. Rep. Carlos Curbelo, who is considered a vulnerable incumbent in CD 26.
Powell's documented income stems from his work in 2016 and 2017 for Felman Trading, reportedly the "marketing arm" of Felman Production, a subsidiary of Georgian American Alloys, which is controlled by Kolomoisy and Bogolyubov. Powell also worked for Georgian American Alloys from January of 2008 through December 2017. He became the company's chief legal officer in 2012. Kolomoisky and Bogolyubov reportedly have control over Georgia American Alloys, reports Woodruff. 
Powell also appears to have represented PrivatBank, which Woodruff describes as "a troubled Ukrainian Bank that the country's regulators nationalized in 2016."
Per Woodruff: "In a court order filed Aug. 19, 2010, in the Southern District of West Virginia, federal Judge Mary Stanley described Powell as a Privat representative and wrote that he, along with others, appeared to answer to Kolomoisky and Privat Bank shareholder Alexey Martynov."
The Ukranian government nationalized the bank in 2016 and alleged Kolomoisky and Bogolyubov participated in a fraud scheme that cost the bank $5.5 billion over ten years, according to Euromoney.
In addition to his troubled past in private business, Kolomoisky has been accused of funding contract killings.
It's unclear how these new revelations will change the pace of the campaign for CD 26. But Edward Chow, a senior fellow at the Center for Strategic and International Studies, told Woodruff that Powell should have had some understanding of the people who were paying him.
"You know where the wealth came from," Chow told Woodruff. "There should be no reason not to know, because everyone knows."