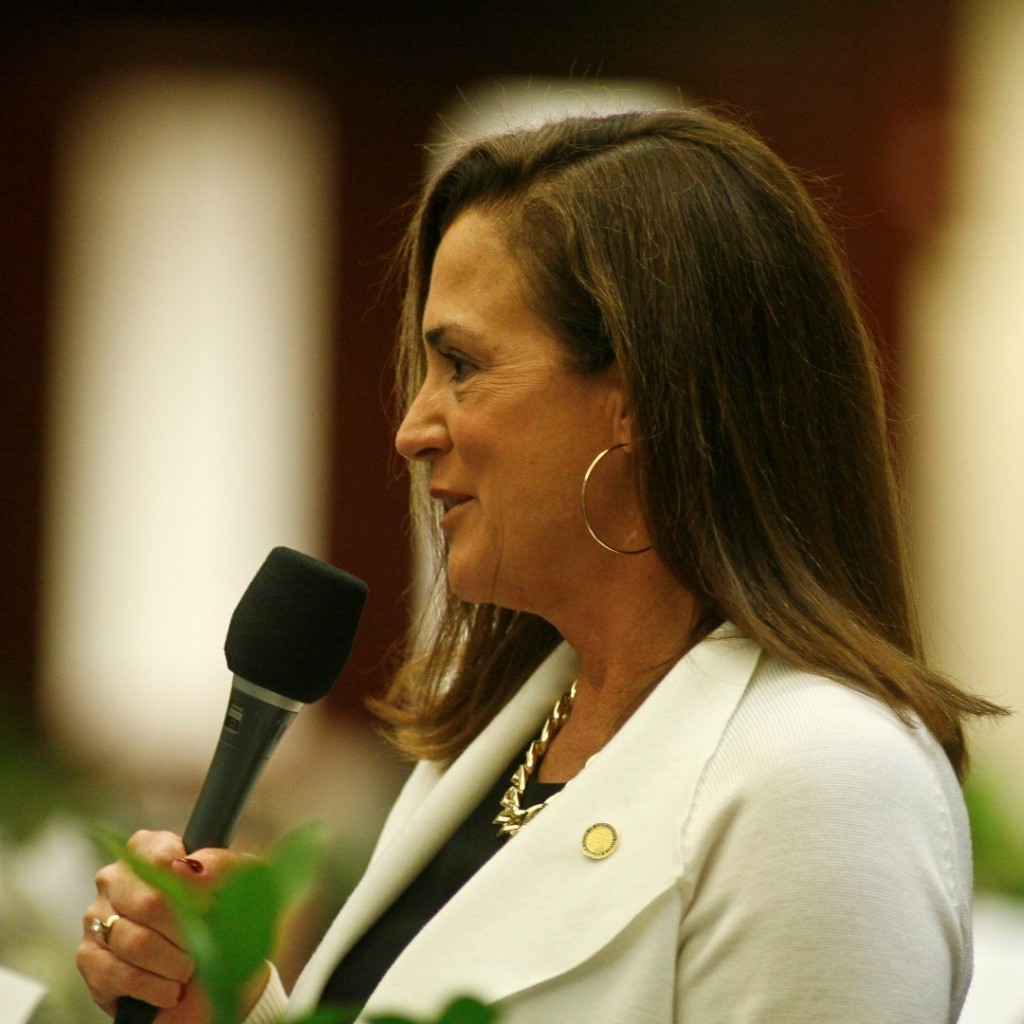 Two firefighter unions announced Monday that they were backing Tampa Republican Sen. Dana Young in her re-election bid for Senate District 18.
The Florida Professional Firefighters and Tampa Firefighters Local 754 are the latest first responder groups to endorse Young, who had previously earned the support of several other first responder groups, including five police unions.
"The 25,000 men and women of the Florida Professional Firefighters and Paramedics are proud to endorse Senator Dana Young for re-election," said Rocco Salvatori, vice president of the Florida Professional Firefighters. "She stands up for Firefighters in the Florida Senate, and we proudly stand with her."
"We as representatives of Tampa Firefighters, Local 754, take great pleasure in endorsing your candidacy for 2018 Florida State Senate, District 18," said Tampa Firefighters President Stephen Suarez and secretary Ken Huff in a joint statement.
In accepting the endorsements, Young said, "Floridians around the state and in our Tampa community depend on Florida's first responders to be the first on the scene when there is an emergency, and as a lawmaker, it is my duty to ensure we have their back as well.
"During my time in the Florida Legislature, I have supported measures to benefit the men and women who are committed to the safety and protection of our state, and I am proud to have earned the support of both the Florida Professional Firefighters and Paramedics and the Tampa Firefighters, Local 754."
Young is up against House Minority Leader Janet Cruz in November, and recent polls show the pair in a dead heat with Cruz holding a slim edge.
In fundraising, however, Young is far outperforming her challenger.
Young currently holds a better than 3-to-1 lead in cash on hand, with more than $315,000 of hard money in the bank and another $1.05 million on hand in her political committee, Friends of Dana Young, as of July 6. Through the same date, Cruz had $400,472 between her campaign account and political committee, Building the Bay PC.
Election Day is Nov. 6.