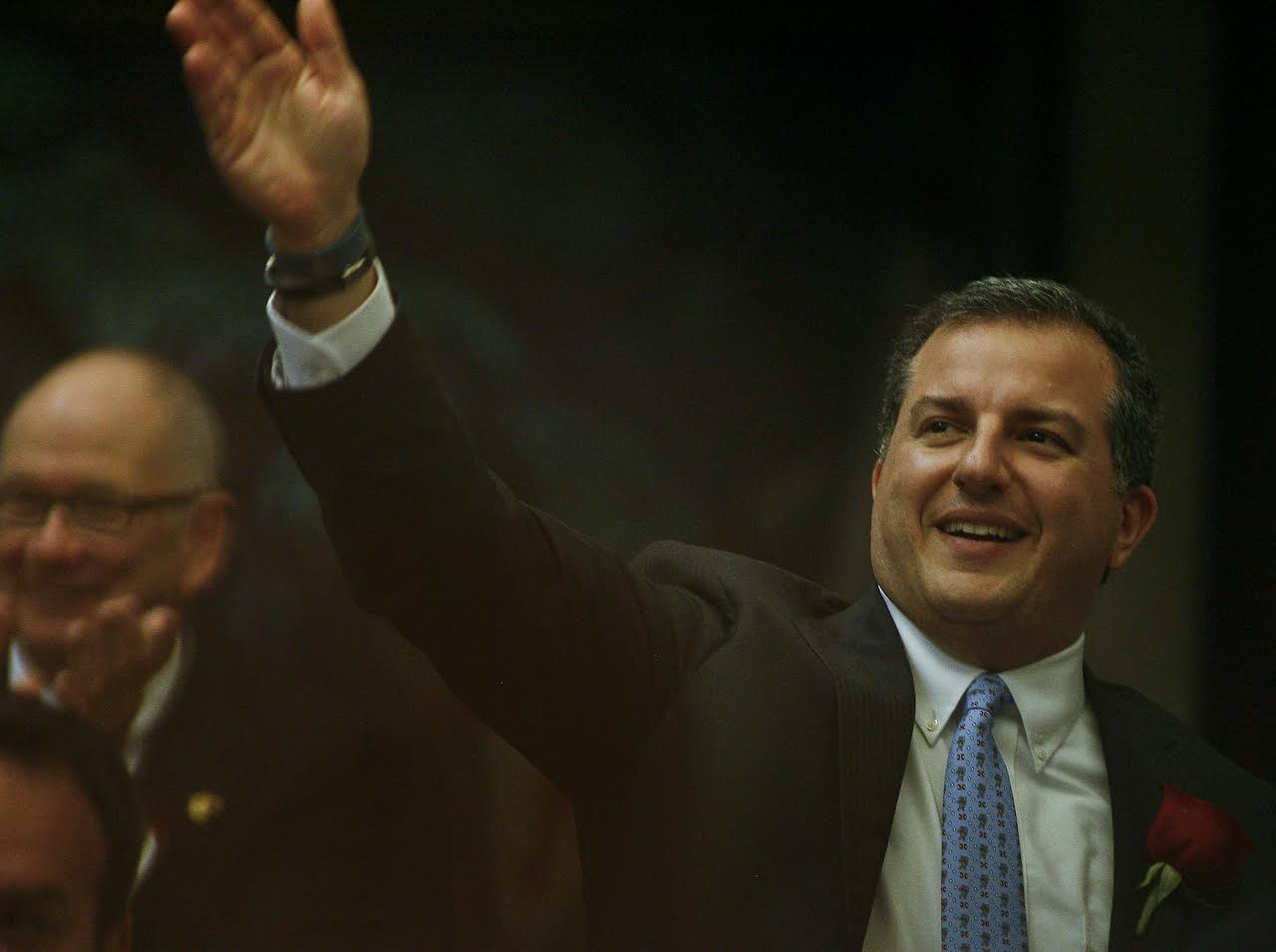 Another week, another milestone for CFO Jimmy Patronis fundraising operation.
The Panama City Republican tacked on another $220,000 in contributions for his campaign and Treasure Florida political committee in a week, pushing him past the $4 million mark in total fundraising. Those fundraising numbers — both the new ones and the overall tally — outshine Patronis' top rival, former Margate Democratic Sen. Jeremy Ring, by leaps and bounds.
Ring, a former Yahoo! executive, raised just $3,029 for the June 30 through July 6 reporting period. Since entering the race in May 2017, he's raised just over $1 million between his campaign and Florida Action Fund political committee.
His $440,000 on hand, which includes $150,000 in candidate loans, is dwarfed by Patronis' $3.45 million war chest, and the incumbent's campaign didn't waste the opportunity to gloat, especially in the wake of what it sees as an unfair attack on Patronis for allegedly racist comments during a clemency hearing in June.
"While our opponent has been busy name-calling and attacking in an attempt to distract from us leaving him in the dust, the CFO has continued to circle the state each and every week, meeting with voters and working hard to raise more money," campaign manager Paige Davis said in an email. "Team Jimmy is thrilled to celebrate today's $4 million milestone, which gives us an impressive lead over our mudslinging opponent Jeremy Ring. We currently have EIGHT TIMES as much cash on hand compared to Ring!"
While Patronis is the best-capitalized Cabinet candidate — he's outpacing seven-figure self-funders Frank White in the Attorney General race and Baxter Troutman in the Ag Commissioner contest — but Ring isn't completely down and out.
The most recent poll of the statewide race showed Ring with a 5-point lead over Patronis among general election voters. A prior poll from the Florida Chamber of Commerce, which has endorsed Patronis, showed the incumbent with a near double-digit lead, however, and the Patronis campaign on Wednesday pointed to a variety of local Chamber straw polls that favored him by a 3-to-1 margin.
But for all the ribbing, the Patronis campaign isn't taking the challenge lightly.
"In light of all the recent success, we know this will continue to be an uphill battle and take nothing for granted," Davis wrote.
The general election is Nov. 6.