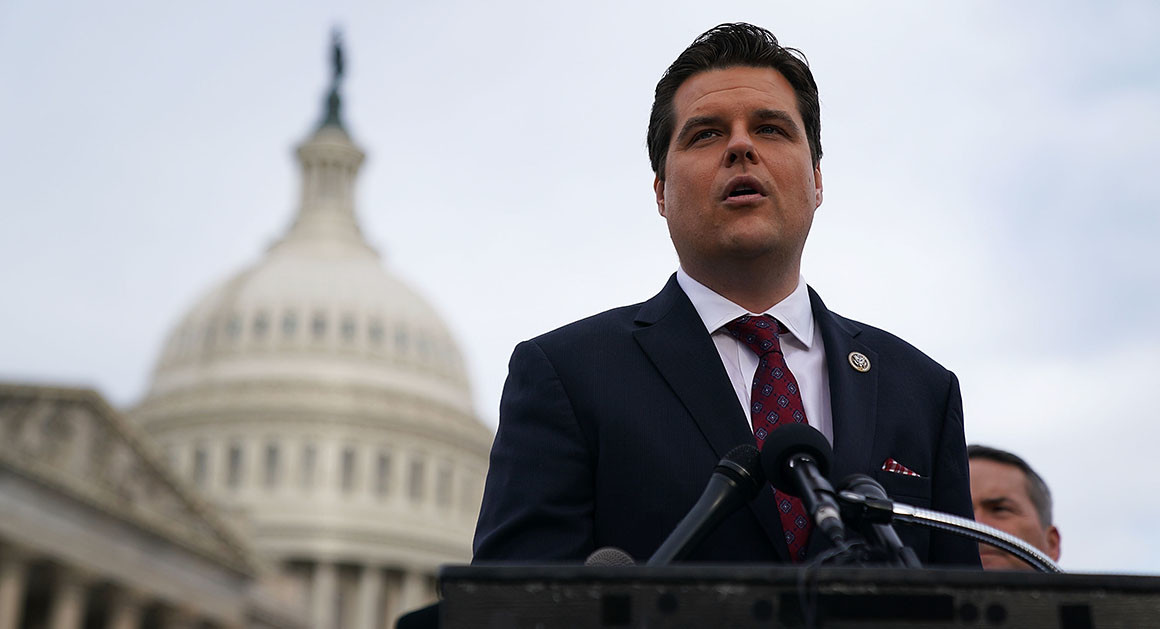 U.S. Rep. Matt Gaetz, a Republican from the Pensacola area, on Wednesday vowed to drop at least one outlet with which he conducts on-air interviews.
"I would not go back on Alex Jones's show," reported The Hill.
"Upon further reflection," Gaetz added, "I think the things that Alex Jones has said and done are so hurtful to so many people that a member of Congress should not grace that platform and legitimize it."
Gaetz, who often uses variations of "If Ron and I want to do any more segments [on Fox News] we need to start pitching reverse mortgages and MyPillow" while stumping with gubernatorial candidate Ron DeSantis, likely won't need to make a similar joke on the stump about Jones.
The Hill report notes what is arguably Jones' most infamous assertion: that the 2012 mass murder of children at Sandy Hook was a hoax.
Gaetz, endorsed for re-election by President Donald Trump just days ago, faces a primary challenge from Cris Dosev in August.
The incumbent enjoys a cash-on-hand edge that approaches 30 to 1.
Despite this, conservative commentator Bill Kristol — piqued by Gaetz's enthusiastic support for Trump on cable news and in the Congress — brought national attention to the long shot primary bid after the Trump endorsement, suggesting the incumbent was "in trouble."
Why this Trump tweet? Could Gaetz be in trouble in FL-1? His impressive (if so far underfunded) GOP primary challenger, @crisdosev, is a son of immigrants, Marine combat vet and businessman. Gaetz is a career pol of no distinction except for Trump idolatry. Could be interesting. https://t.co/bBz8WApATB

— Bill Kristol (@BillKristol) July 16, 2018
Dosev lost the 2016 primary to Gaetz in a crowded field, drawing just 20 percent of the vote to Gaetz's 36 percent.