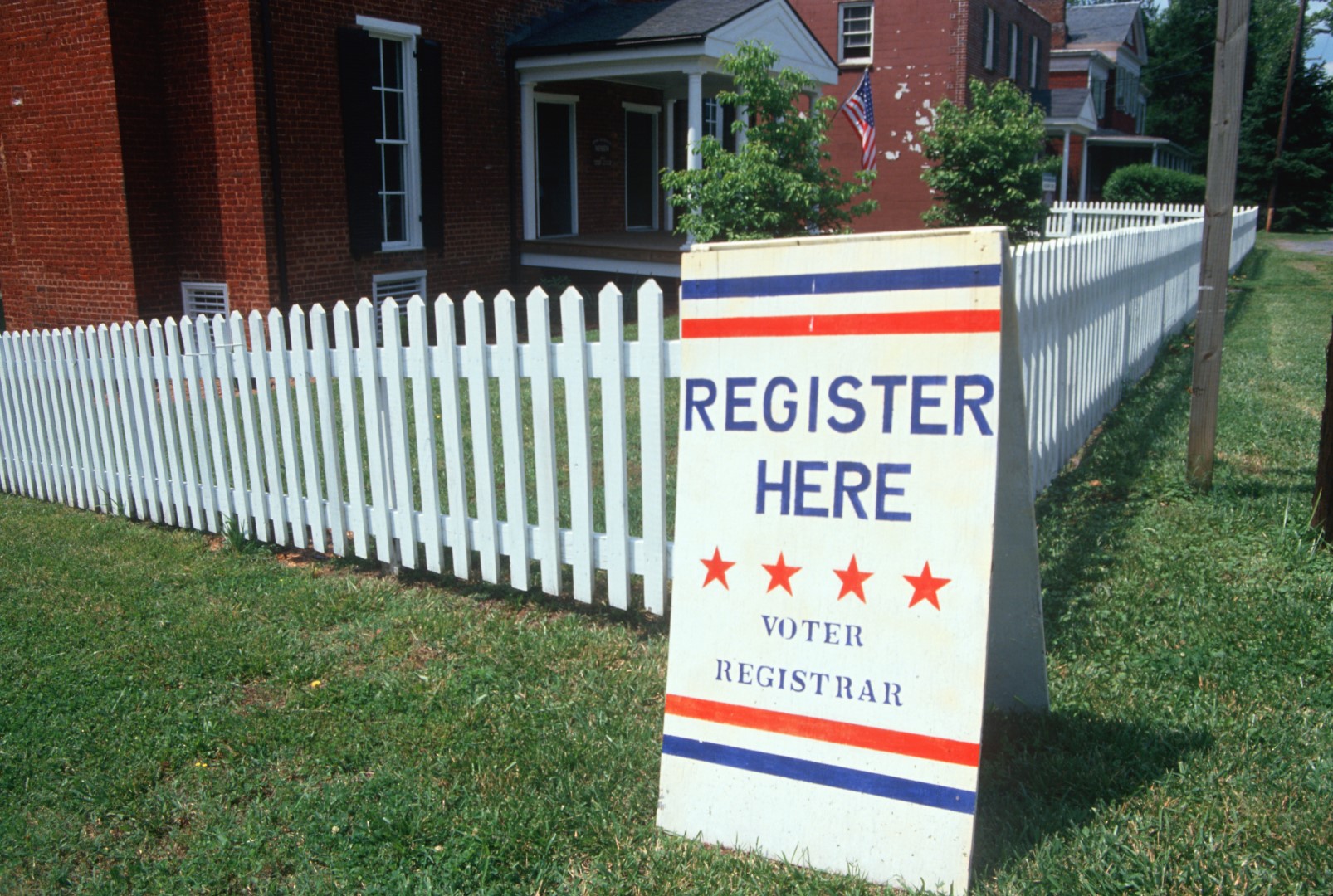 In 2018, youth could possibly rock the vote.
According to a new analysis of voter registration data from Target Smart, there has been a significant surge in 18- to 29-year-olds registering to vote in the months since the Marjory Stoneman Douglas High School shooting.
Nationwide, the under-30 slice of the electorate has increased by more than 2 percentage points. Pennsylvania led the nation with young adult registrations jumping 16 percent and making up a whopping 61 percent of new voters — like Florida, the Keystone State is holding a gubernatorial and U.S. Senate election in the fall.
But young Floridians haven't skipped out on registering to vote.
Target Smart found that new registrations for young millennials and older members of Generation Z have spiked by 8 percent after Parkland compared to the same length of time before the shooting. While that surge could be partially attributable to the shooting itself, there have been many voter registration efforts in its aftermath.
Activists groups NextGen America, Giffords: Courage to Fight Gun Violence, and Everytown for Gun Safety announced less than a two weeks after MSD that they would spend a combined $1 million to boost youth registrations nationwide, with an emphasis on Florida and California. Parkland survivors launched their own voter registration effort shortly after the school year ended.
How many voters that 8 percent bump represents mathematically requires a deeper dive into the voter rolls, but according to a June report from the Sun Sentinel, at least 30,318 people age 18 to 21 — a fraction of the age range examined by Target Smart — registered to vote between Jan. 1 and April 30.
The number of new youth voters could be higher on the other end of the age range as well, since that data omits 17-year-olds who have pre-registered to vote.
Overall, the Florida Division of Elections says there were 228,327 new voter registrations between the beginning of the year and May 31. During the same stretch, 128,243 voters were removed from the rolls either due to loss of eligibility or inactivity. Still, a net increase of 100,000 voters through May is already much greater than in 2017, when the voter rolls shrank by nearly 12,000.
Whether these new voters end up exercising their franchise remains to be seen. The same could be said about their partisan lean since Democrats have shed a few voters this year while Republicans have seen a slight gain.
Party affiliation or no, Target Smart thinks guns will be an issue for young voters who show up at the polls. The group pointed to a recent poll out of Harvard University's Institute of Politics that showed nearly two-thirds of voters under 30 favor common-sense gun reforms.