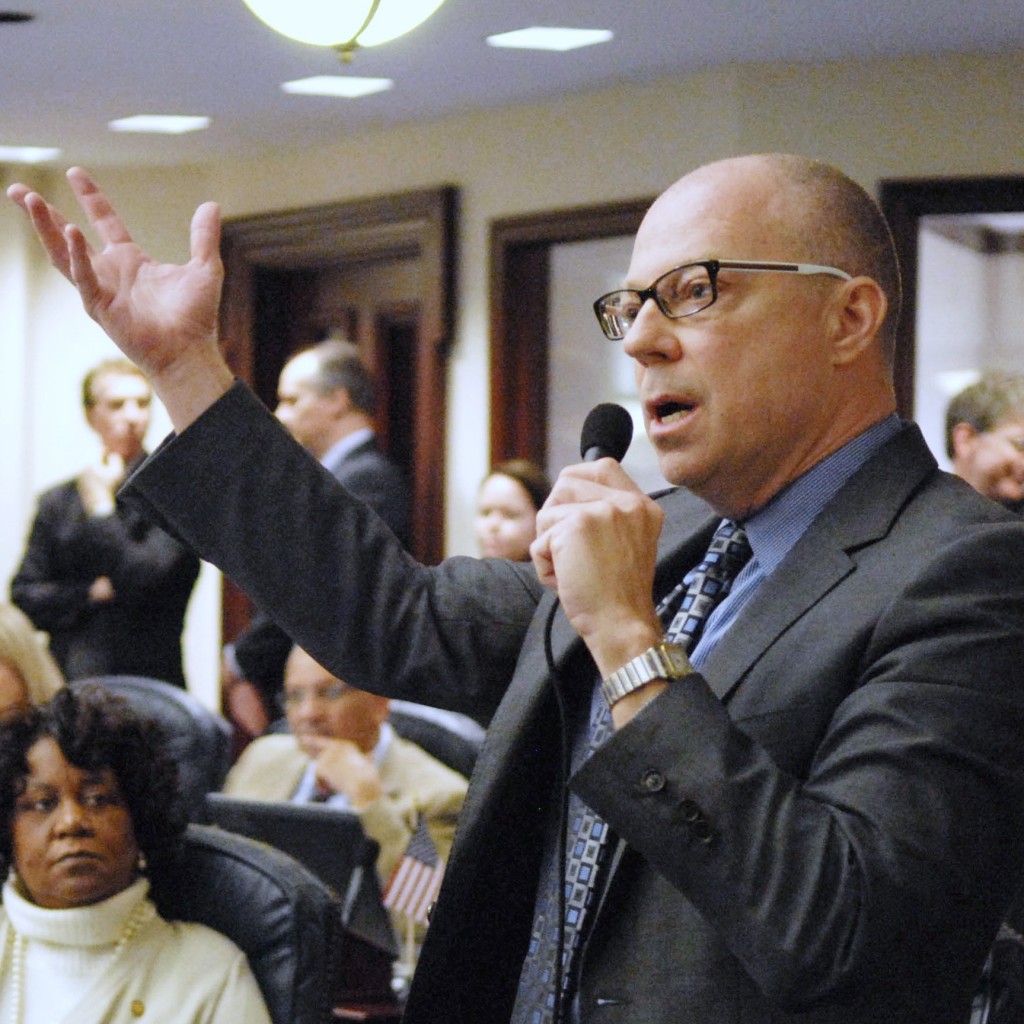 State Rep. David Richardson is earning the support of a nationwide teachers union as he competes with four other Democrats for the nomination in Florida's 27th Congressional District.
The National Education Association (NEA) has chosen to back Richardson over his primary opponents. Instrumental in recommending him for the NEA endorsement were the United Teachers of Dade (UTD) and Florida Education Association (FEA), two groups which also support Richardson's campaign.
"As a former teacher himself, Representative Richardson has protected and advocated for Miami-Dade County students, teachers, and our traditional public schools in the State Legislature," said UTD President Karla Hernández-Mats.
"On behalf of the United Teachers of Dade, I can say we were proud to recommend him and now are excited to support his endorsement by NEA."
Richardson currently represents House District 113 in the Florida Legislature. He is competing for the Democratic nomination in CD 27 against former Knight Foundation Program Director Matt Haggman, former University of Miami academic adviser Michael A. Hepburn, Miami Beach Commissioner Kristen Rosen Gonzalez, and former University of Miami President Donna Shalala.
"Throughout his six years in the state Legislature, Representative Richardson has championed traditional public schools, working to ensure our students have the resources they need to succeed," said FEA President Joanne McCall.
"He has steadfastly supported teachers, education staff professionals, and protected our pensions along with those of other public employees. David has been an unwavering friend of public school staff and our efforts to unionize and collectively bargain under Florida's harsh right-to-work laws."
Richardson has tried to frame himself as the best "progressive" choice in the campaign, as he has also pulled in endorsements from groups like the Democratic Progressive Caucus of Florida and Progressive Democrats of America.
"I am honored to receive the endorsement of the National Education Association after earning the support of the United Teachers of Dade and the Florida Education Association," said Richardson.
"I have always advocated for traditional public schools, teachers, and workers' rights, and now this union is very publicly showing their support for me."
Democrats have a chance to turn the CD 27 seat blue, with the retirement of longtime Republican U.S. Rep. Ileana Ros-Lehtinen. Analysts now project the race to lean in the Democrats' favor.
Richardson says he sees this new endorsement as a sign voters will ultimately back him in the Aug. 28 primary.
"Working people around this country are sick of being sold out by the corporate Democratic establishment and want to elect courageous progressive candidates to lead the way in Congress."