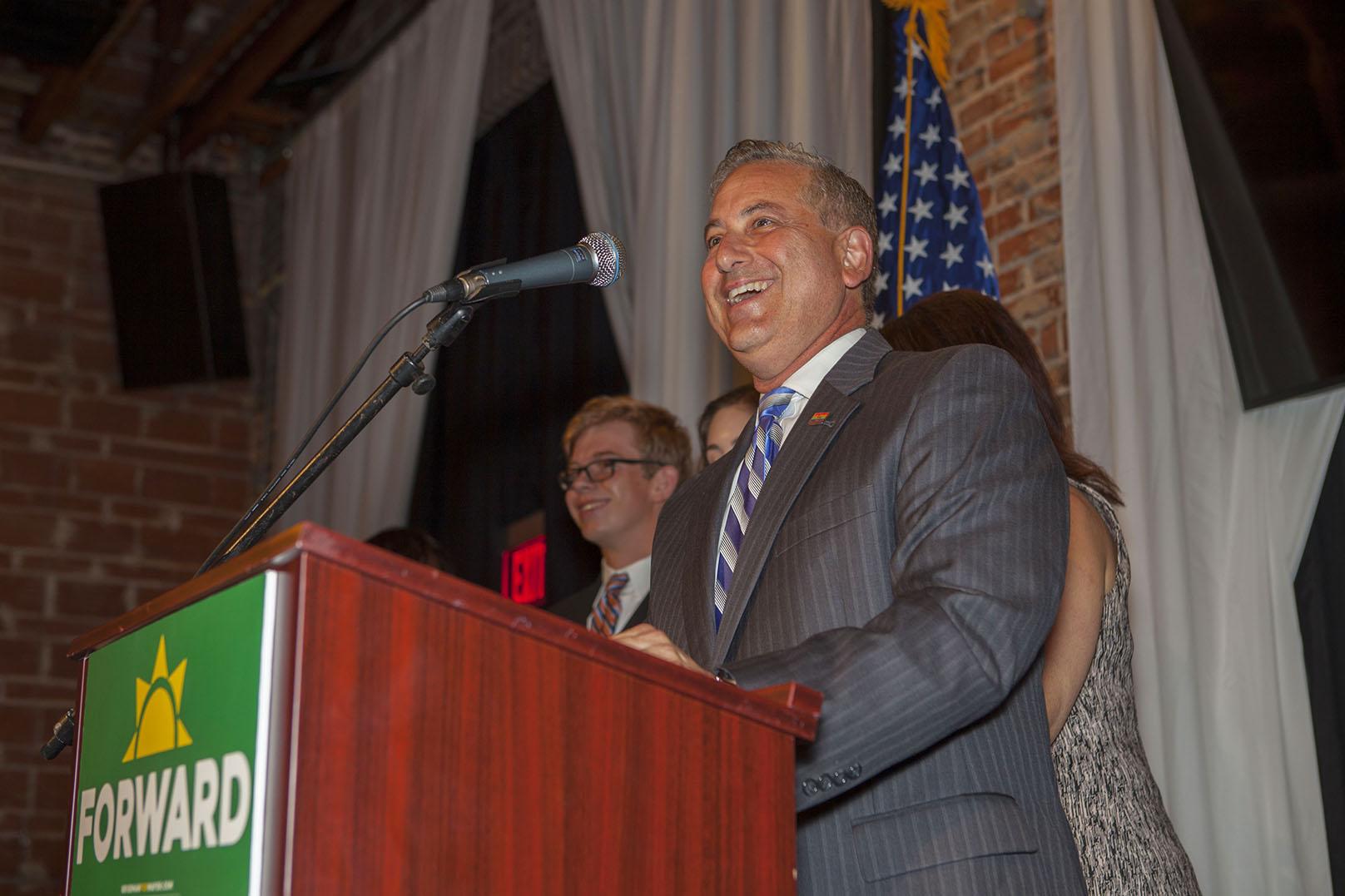 Republican Florida Gov. Rick Scott is in Oklahoma City today, putting the touch on energy industry executives to fund his U.S. Senate bid.
Florida Democrats are alarmed, and a press call Thursday afternoon featuring St. Petersburg Mayor Rick Kriseman and environmental activists conveyed their pique.
Kriseman expressed "great consternation and concern" regarding Scott, whose words about "protecting our environment" are election-year commitments at odds with his record, including mixed signals on offshore oil drilling, and a "failure to acknowledge … climate change."
"Issues related to climate change," Kriseman said, are "incredibly important."
"This is not a man who cares about our environment," the mayor added.
Janet Stanko of the Sierra Club, which endorsed Sen. Bill Nelson, likewise is "disappointed" in Scott "as he solicits campaign donations from oil and gas interests."
"He has supported drilling, only coming out against it when it was in his best interests," Stanko said, noting Scott's own investments in energy companies.
"Scott is a climate change denier," Stanko noted, spotlighting familiar examples of Scott resisting "even the term climate change."
Salome Garcia of 305 South Florida addressed similar themes, pointing out Scott's "terrible consistent track record" on environmental issues.
"He's not a reliable or good candidate in this race," Garcia said.
Rhetorical broadsides are one thing. But campaigns run on money. And that's a potential problem for Nelson, a Democrat, as he chases his fourth term.
If the most recent finance numbers are any indication, Nelson will be overtaken by Scott in fundraising. It's all but a given that Democrats will continue to spotlight some of Scott's more controversial donors.
Kriseman noted, when asked, that "as Democrats, running against Republicans, Republicans are almost always going to have more money. You need to have enough … to communicate, to run your campaign."
"You're probably not going to be able to outspend them, but you should be able to win," Kriseman said, "if you motivate people to vote" and "communicate."
Kriseman noted that, given a recent sale of one of Scott's businesses for $550 million, he may not have to fundraise at all.
However, as his Oklahoma City trip indicates, Nelson's challenger is leaving nothing to chance.