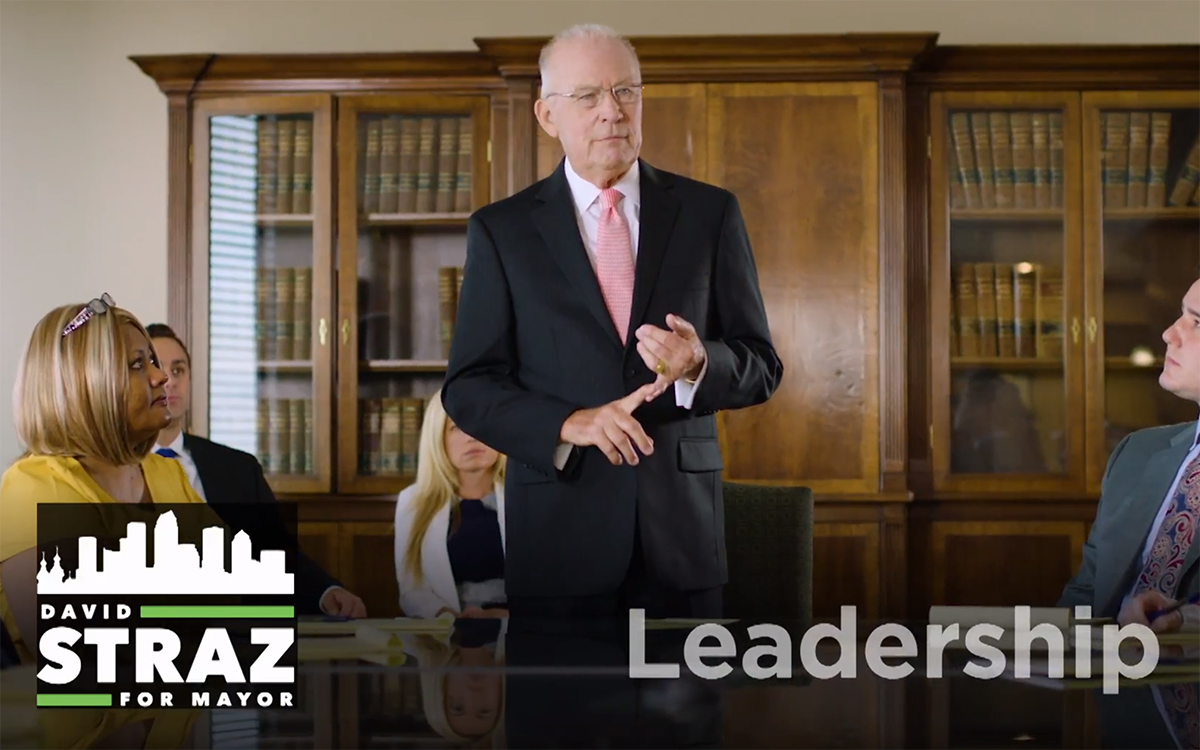 Philanthropist David Straz is rolling out the first digital and TV ads supporting his Tampa Mayor bid starting today, eight months out from the March 5 election.
"I want to introduce myself to the people of Tampa and demonstrate the impact I have had on our community as a private citizen," Straz said Thursday. "Much of my work helping Tampa grow and prosper has taken place in the private sector through leadership and philanthropy. These first commercials highlight my work with the Straz Center for the Performing Arts, Lowry Park Zoo, the University of Tampa and Tampa General Hospital."
The new ads — three versions following the same script —all begin with Straz at home.
"I have lived the American Dream, from sweeping floors to job creating CEO," he says.
A narrator then takes over, touting Straz' "leadership and vision," "millions given to the Straz Center, Lowry Park Zoo, University of Tampa, leadership at Tampa General Hospital" and calling him "a strong leader with a heart for service."
The commercial then cuts between different Tampa residents who say Straz "has made a difference as a private citizen, just imagine what he can do as our mayor."
The only difference between the three ads is the cast during the final 10 seconds.
"We had so many people participate in filming we wanted to use as many people as possible in the finished commercial," said campaign manager Mark Hanisee.
Hanisee said the campaign would run for several weeks. The TV buy will place the ads on Tampa broadcast and cable networks, while the digital buy is a data-driven digital campaign targeted to reach high frequency municipal voters.
"We are already getting a great reception throughout the community and we are finding that people are very curious about David Straz, his background and why he's running for mayor. We believe our advertising will start filling in the blanks and help people understand the tremendous impact he has already had on Tampa through the private sector," Hanisee said. "Just imagine what he can do as our mayor."
Straz is one of eight candidates running to succeed Tampa Mayor Bob Buckhorn next year. He faces former Tampa Police Chief Jane Castor, District 4 City Councilman Harry Cohen, Michael Hazard, LaVaughn King, Topher Morrison, District 1 City Councilman Mike Suarez and former County Commissioner Ed Turanchik.
As of June 30, Straz had already self-funded to the tune of $1.05 million and had about $1 million on hand. Castor is in a distant second with nearly $360,000 raised between her campaign and committee, followed by Cohen at about $250,000 and Turanchik at $232,000.
The first version of the ad is below.