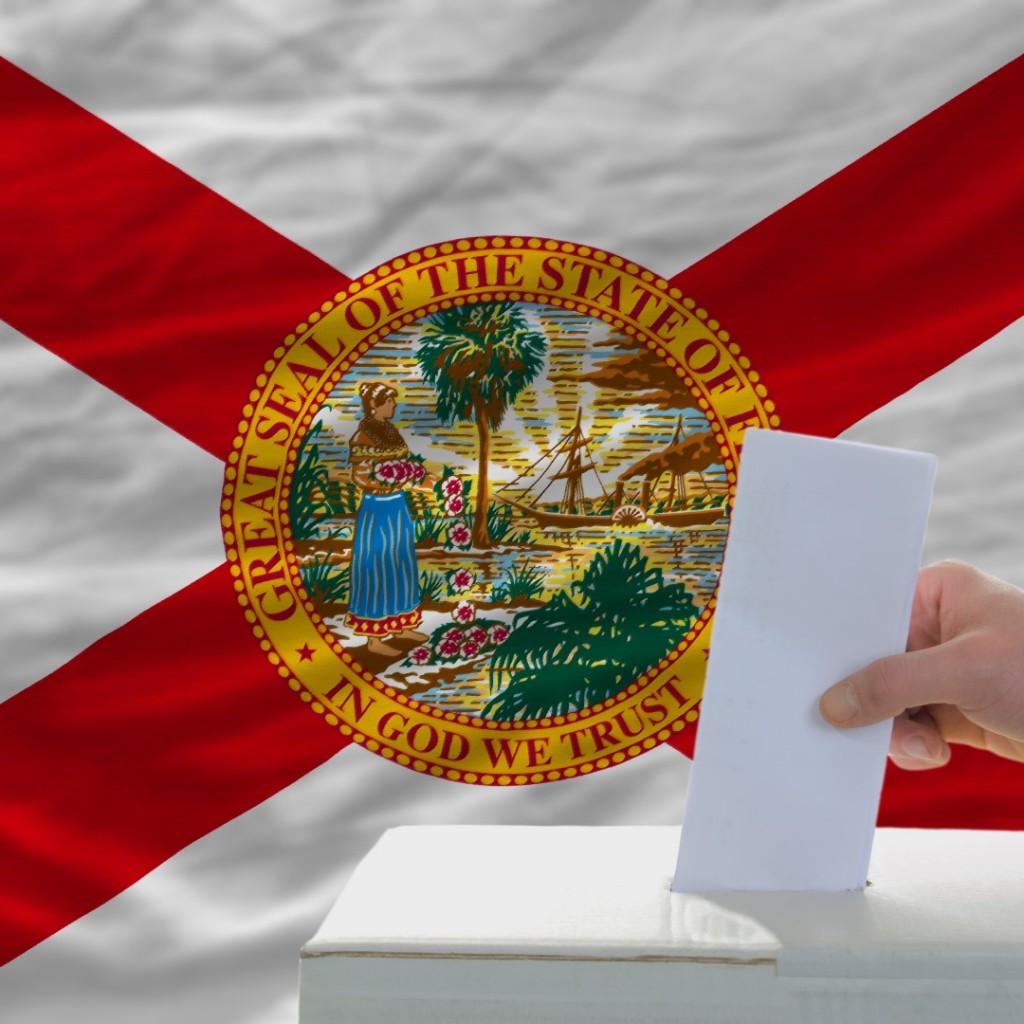 An effort to empower those who cannot vote in the U.S. is turning its focus to Florida ahead of the midterm election.
The reason? Florida's population marks an intersection of three groups that fear their voices go unheard at the ballot. Among them: immigrants without citizenship, underage voters and disenfranchised felons who have completed their sentences.
The Love Vote launched in mid-October ahead of the New Jersey gubernatorial election. Optimistic of the pilot, Brooklyn-based founder Esther de Rothschild has targeted other states, including Kentucky, Alabama and now Florida, to spread the word of what she describes as "paradigm shift" of the electoral process.
"Voting is an act of love," Rothschild told Florida Politics.
The organization seeks to tell the stories of who they describe as 'Movers,' or people living in the U.S. who cannot vote, but may be able to encourage others to vote on their behalf.
The Love Vote acts as a medium by which Movers' stories are transmitted. Video snippets of Movers are on the organization's website, and viewers have the option to 'promise' to vote, because the Movers cannot. Rothschild likened the process to online crowdfunding, but instead of money, the goal is to raise promises.
"Our stories are focused on the personal," Rothschild said. "There's a lot of stories out there that give you an overview of the issue and a lot of them are impactful, but we're really looking to move people with love, and show that voting is not just something you do for yourself, but is something that you can do for someone you love."
Professional-grade videos are on the organization's website, but anyone who cannot vote and would like to become a Mover can upload a cellphone video sharing their story. The Love Vote follows up with each person who makes a promise.
Rothschild said Movers typically get promises from family, friends and others close to them. But that's not always the case.
Brett Ramsden, of Sarasota, cannot vote because he is a convicted felon. He is a Mover with The Love Vote, and told Florida Politics that he only knows about half of the 89 people who have promised to vote to keep his interests in mind.
Ramsden's video shares the story of how he racked up a series of drug-related thefts that eventually landed him a felony conviction. He served a one-year sentence at a substance abuse facility in Naples and two years of probation. He's since lived in Texas, where he had voting rights, and Florida, where he is currently disenfranchised.
"My convictions came from drug use that came out of teenage years," Ramsden said. He felt that sharing his story via The Love Vote would not only encourage others to participate in elections, but also raise awareness of felons who've been silenced in the political process.
"My story adds value to that," Ramsden said.
The videos aren't expressly political. "They're moving people to vote on their behalf, but they're not telling people how to vote — we don't mention parties or candidates," explained Rothschild. Some videos spotlight issues.
In Ramsden's case, that issue is Florida's practice of permanently disenfranchising felons, a population estimated to be above 1.5 million in the Sunshine State.
For those who've promised to vote with Ramsden in mind, they could be empowered to support Amendment 4 at the ballot. If passed, it would automatically restore voting rights to felons, barring those convicted of murder or a felony sexual offense, who've completed their sentences and have integrated back into the community.
Ramsden currently works with the Florida Rights Restoration Coalition, a group pushing for passage of Amendment 4.
Another Mover, Aicha Cherif, cannot vote in November because she is 17 years old. Her video spotlights gun violence. Cherif, who attends school in Manhattan, New York, heard a gang-related shooting across the street while attending an after-school program. Her school also received a threat following the Santa Fe high school shooting earlier this year.
Cherif is a student at a high school where Rothschild used to teach. Rothschild said she founded The Love Vote after the 2016 election.
"I was hearing my students express frustration after the election that they were not able to vote, they were too young to vote," Rothschild said, but they were still impacted by the outcome of the election.
In Florida, The Love Vote has partnered with the Florida Rights Restoration Coalition, the Florida Immigrant Coalition, ENGAGE Miami, New Florida Majority and Mi Familia Vota.