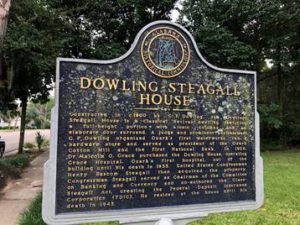 I visited Ozark, Alabama last weekend to attend a family reunion at my grandfather's childhood home, the Holman House.
Holman House is a 15,000-square-foot historic landmark built by hand (with no electricity) in 1912 by a small team of local master craftsman.
A truly amazing feat, if you think about it.
The house sits directly across from the Dowling-Steagall House named after G.P. Dowling and U.S. Congressman Henry Steagall (the guy behind the Federal Deposit Insurance Corp).
Those Dowlings were a rowdy bunch, so I hear.
Anyway, during the weekend, there were lots of remarkable stories from the neighborhood told. Franklin Roosevelt once visited the Dowling House, and at one time it even served as a hospital.
From the imagery and stories of those days, one thing was prevalent — the animals.
In the days before tractors, mules served as the key component to agriculture and transportation. My family was in that business.
One family story (told by my relative Joe Adams, editor of the 100-year-old Ozark newspaper Southern Star) is that Mr. Holman told a client at the stable that he had a mule on sale, but with the disclaimer that he "didn't look so good."
Nevertheless, the client purchased the mule and moved on.
The next day, the client came back and said: "Mr. Holman, this mule is blind as a bat."
 "I told you he didn't look so good," Holman replied simply. Zing.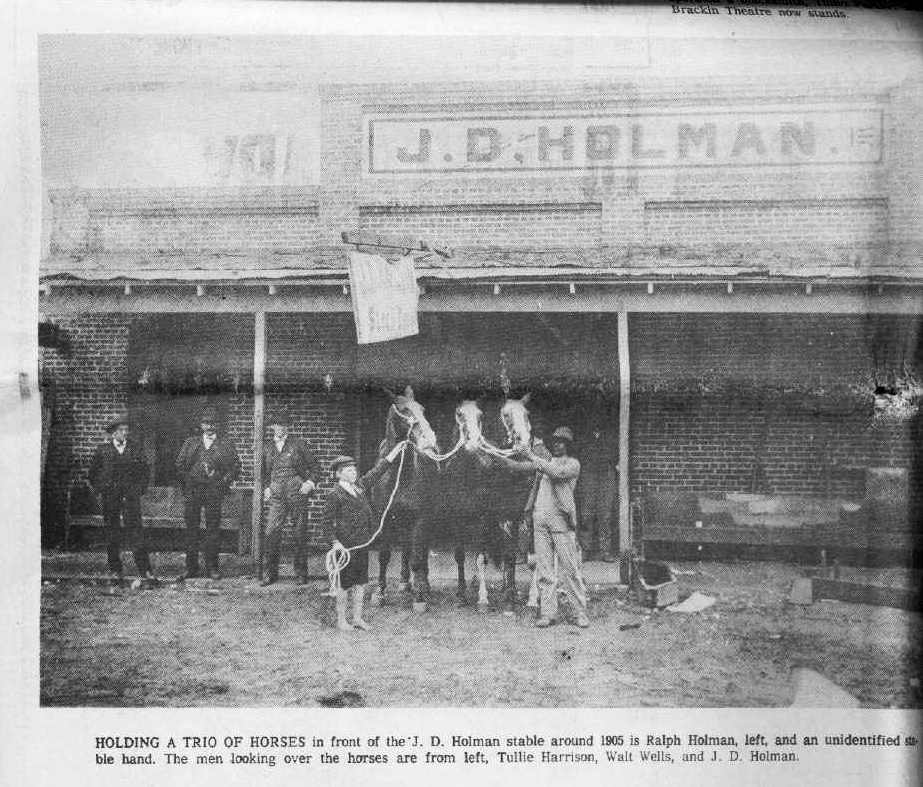 It wasn't just mules dominating the landscape to provide the people of our great nation with so much. Horses, dogs, cats, pigs, and chickens all had functions. From food and security to therapy.
I am sure the folks of Dale County did not think much about the therapy side of things, but animals can certainly be comforting to those in crisis.
Did you know that Florida passed several pieces of legislation in recent years to allow the use of therapy animals within our courts?
It began in 2011 with HB 251, and amended in 2014, then expanded again last year to further the use of therapy dogs in judicial settings. Through this program, therapy dogs have been a great resource (and friend) to young persons who find themselves in court.
The reasons they are there are most likely grim — abuse and the like. So, having a special friend like this is not only cool but a game changer.
I have an opportunity to meet some of these dogs and their human counterparts last week. To say the experience was powerful would be an understatement.
These animals are provided by the Tallahassee Memorial Healthcare Animal Therapy Program and they do not just function in courtrooms. Their programs are diverse and help so many in our great state.
The program began in 2005, and during 2017-2018, 150 teams have had over 35,000 patient interactions, logging 3,500 plus hours in over 50 facilities during 2017/2018.
Therapy animals help seniors, the young, and those in recovery or rehabilitation. The animals are not just dogs; there are miniature horses, cats, a bunny, a goat and even a therapy bird.
Animals in our world are part of our society and our lives. To those that have spent their careers in this kind of noble service, we salute you. And to those in south Alabama, thank you for the opportunity to come back home.
To anyone who says you can't, they are wrong.
Between last week and this past weekend, I had an amazing visit with so many special people (and places) as well as a very memorable experience with some awesome animals.
Cheers to ya, Dale County and TMH.
___
Blake Dowling is CEO of Aegis Business Technologies and he spent his childhood in LA (lower Alabama). He can be reached at dowlingb@aegisbiztech.com.