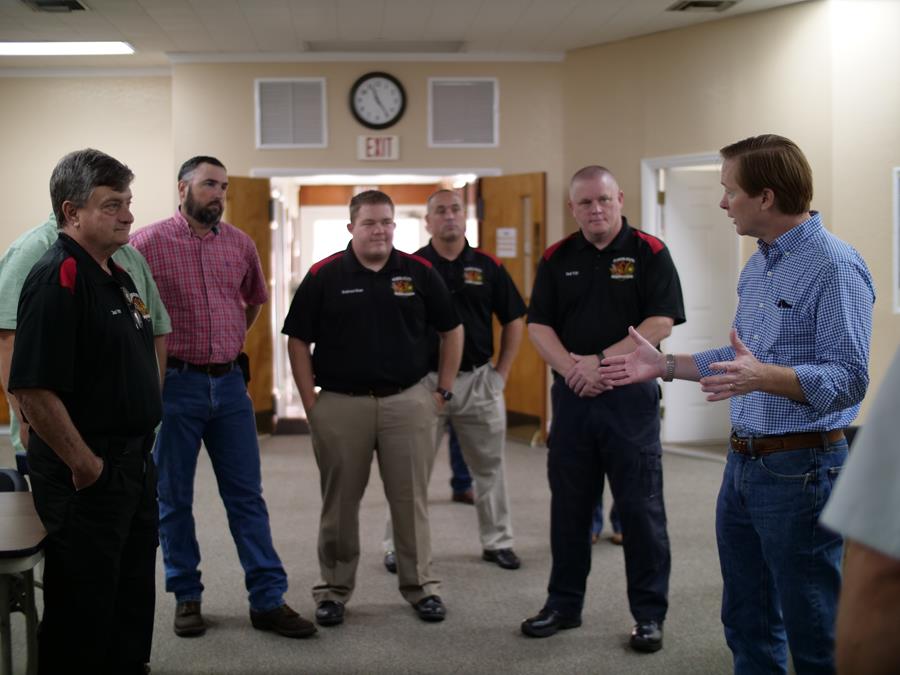 Adam Putnam met with firefighters in Brooksville today after touting his support among law enforcement officials the night before.
The Republican candidate for Governor spent much of Saturday with first responders at the Florida State Fire Service Association Executive Board Meeting.
Putnam has earned the endorsements of the Florida Professional Firefighters, the Florida Police Benevolent Association and the Florida Fraternal Order of Police, and at the weekend event spent his time communicating to firefighters that his priority will be on responders' needs should he move into the governor's mansion.
"It is my priority to make sure that the men and women who are running into situations that everyone else is running away from have the resources and tools they need to be successful," Putnam said in a statement.
Putnam met with a number of firefighters at the Withlacoochee Forestry Training Center. The event was not open to press.

Putnam campaigned on Friday evening in Venice with Sarasota County Sheriff Tom Knight, one of 46 sheriffs to endorse Putnam for governor.
"The most important thing that we have is safety and security," Knight said at the event. "When you get 46 Sheriffs from both sides of the aisle who understand Adam will represent us in Tallahassee, continue Florida's all-time low in crime and keep the state vibrant, you know he will protect our state as Governor."
Putnam in turn praised Knight, who was re-elected unopposed to a third term in 2016. "Tom Knight is doing amazing things here," Putnam said. "Everything that we want to accomplish together begins with public safety. Crime in Florida is at a 47-year low because of the men and women who keep the bad guys behind bars."
Putnam has raised close to $6.5 million in his bid for governor, compared to $2.5 million raised over chief Republican opponent Ron DeSantis, but polls have shown DeSantis leading or tied with Putnam.