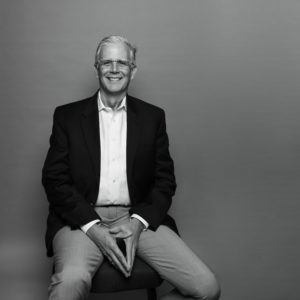 In a health crisis, individuals turn to hospital emergency rooms across Florida to stabilize an escalating medical condition. Individuals impacted by mental illness require the same access to emergency care. People in crisis, their families, and law enforcement need a trusted resource to provide immediate care designed to assess and treat.
The National Institute of Mental Health estimates that approximately 1 in 5 adults in the U.S. experiences mental illness in a given year. In Florida, it's projected that over 2 million of our residents will be affected. Yet, despite the number of Floridians impacted by mental illness: Florida ranks 50th in terms of per capita spending among the U.S. for mental-health programs, with over 1 million dollars annually being eliminated in Hillsborough County for baker act services the past two legislative sessions alone.
When someone is in crisis and may be in danger of hurting themselves or others as a result of mental illness, Florida's Baker Act allows them to be held involuntarily for an evaluation up to 72 hours. This provides an opportunity to stabilize the immediate crisis and develop a long-term treatment strategy with a licensed clinician. It is very important to understand that when a patient no longer meets Baker Act criteria, the law requires that person be released.
Community-based wellness facilities, like Gracepoint, work in collaboration with the patient, their families, law enforcement, the courts, and other providers and stakeholders not only during the 72-hours required by law, but always offering voluntary outpatient aftercare well beyond that window to optimize recovery.
For many, a continuum of care beyond the crisis window is essential for recovery. Every Florida community with a Baker Act unit should also have access to "step down" or transitional services for patients who are discharged, but need assistance in their transition to successful, independent functioning. Short-term residential care, as an example, provides individuals who may need additional care with continued support to move through the rehabilitation process and into the community more seamlessly.
These short-term residential beds were defunded by the state less than 10 years ago, resulting in a missing critical element necessary for patient success.
While there has been a positive shift away from state psychiatric hospitals to community-based health centers over the decades, monetary support has not followed to keep up with demand. In a day and age where we have greater access and understanding to medicine, care coordination, therapeutic treatments and technology, it's challenging and frustrating for providers not to be able to provide needed services due to a lack of resources.
We all have a vested interest in providing adequate mental health treatment options. Without proper support, Florida faces a draining cycle of social, emotional and economic implications as a result of its continuing reduction of investment in mental health. I believe the dialogue should be focused on what is missing, rather than what is wrong with our mental health system. As the upcoming Legislative Session approaches, we will continue to advocate for Florida residents who are in need of programs, such as short-term or "step-down" beds.
The mental health needs of this community impact us all and the upcoming legislative session serves as a turning point for refocusing attention on providing services to better treat those potentially in peril without a safety net. Community health centers, like Gracepoint, will continue to advocate for expanded mental health services for our state as a whole and work to educate lawmakers of the critical services so many of our residents need to lead healthy and fulfilling lives.
___
Joseph F. Rutherford is the chief executive officer for Gracepoint, a community health center focused on providing integrated mental health, substance abuse, and medical care to promote health and wellness.