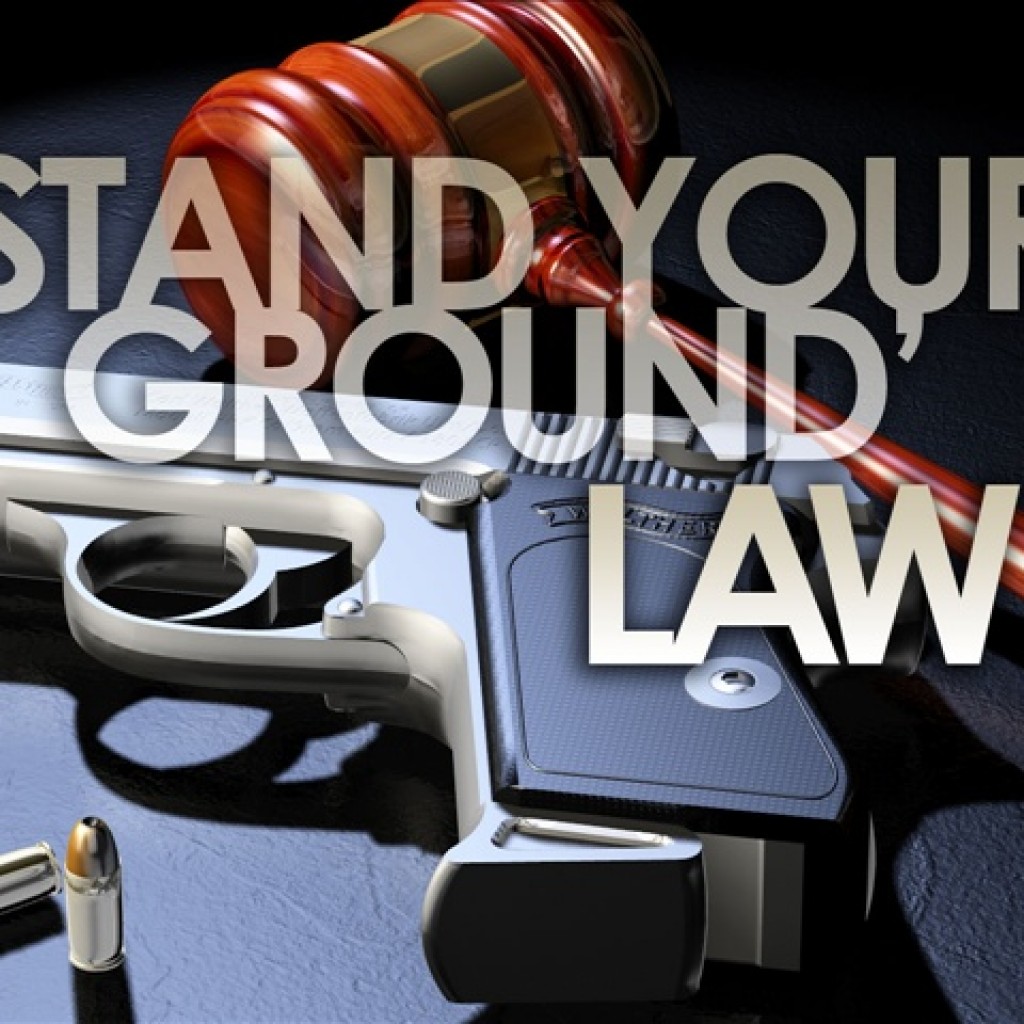 In Florida now, the rule of law now seems to be shoot first, justify later.
So, what happened to Markeis McGlockton last week at a Circle A convenience store in Clearwater is exactly lawmakers had in mind when they widened the range of what's permissible under Florida's "stand your ground" law. Don't let anyone tell you otherwise.
Surely you have seen the video by now. It made national news. McGlockton was gunned down in plain sight after an argument between Michael Drejka and McGlockton's girlfriend, Britany Jacobs, escalated over whether the van she was in should have been parked in a handicapped spot (it shouldn't have).
McGlockton, while unarmed, wasn't blameless.
He charged and then shoved Drejka with what Pinellas Sheriff Bob Gualtieri termed "great force."
"I mean this is a violent push, this isn't just a push or a shove, this is violent, and he slammed him (Drejka) to the ground," Gualtieri said at a news conference.
Still on the ground, Dreika pulled a gun, fired, and now McGlockton is dead – killed in front of his 5-year-old son.
"Stand your ground" worked just the way the framers of that law intended.
How vindicated they must have felt when Gualtieri said he couldn't arrest the shooter because of the law, which was amended in 2017 by the Legislature and signed by Gov. Rick Scott to make prosecutors prove Drejka didn't feel threatened.
I'll say again – prosecutors must prove he DIDN'T feel threatened.
How?
The state attorney's office will do its own investigation to decide if it agrees with Gualtieri's decision. I'm not a lawyer, but it will be hard to say the Sheriff is wrong under the existing law.
"The reason why it makes (the shooting) justified, and within the framework of "stand your ground" is because of what Markeis did (with the shove)," Gualtieri said.
Yep.
This is what the NRA rubber-stamps in the Florida Legislature have unleashed. They have legalized people's worst impulses in moments of stress – even if evidence later suggests those impulses should have been controlled. Under the law, they don't have to be.
"I'm a big believer in this adage that just because you can, doesn't mean you should. This case may be an example of that. Nonetheless, we don't build it, we just sail it. What I mean by that is: I don't make the law, I enforce the law," Gualtieri said.
"And I have to apply the facts of every situation to the law, as the Legislature has passed it, and as the Governor has signed bills enacting it. And the law in the state of Florida today is that people have a right to stand their ground, and have a right to defend themselves when they believe that they are in harm."
Surveillance video appears to show McGlockton backing up slightly after Drejka pulled his gun. Perhaps a cooler head would have let it go at that, but Drejka made a choice in the heat of the moment to fire his weapon.
That is not in dispute.
How can anyone prove Drejka didn't believe McGlockton was going to come after him again – no matter what the video suggests?
"Nowhere else is there anything like this in criminal law, where somebody asserts something, and the burden then shifts to the other person," Gualtieri said.
"So, the law is changed dramatically because you've got a situation here where 'stand your ground' allows for a subjective belief by the person that they are in harm's way, they are in fear."
Just like the NRA wanted when it pressured Republicans to make that part of the law.
Even if McGlockton thought he was defending his girlfriend, he shouldn't have shoved Drejka, or even touched him. Whatever happened to just saying, "Hey man, I'm sorry" and then getting into your car and driving off?
But he didn't.
The bigger question is whether he should have died for that.
The answer is simple: This is Florida.
When it comes to guns and how people use them, that's the answer to everything.