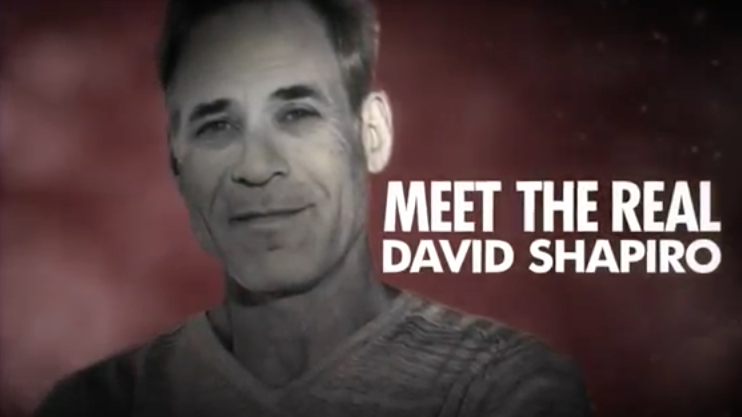 Republican U.S. Rep. Vern Buchanan has launched an attack ad against his Democratic election opponent David Shapiro with blistering references to the Sarasota lawyer's investments in gun companies, opioid drug companies, and companies tied to the Deepwater Horizon off-shore oil disaster.
The new 30-second TV commercial, "Two-Faced," outlines Shapiro's investments while calling him two-faced and a hypocrite for declaring his commitments for environmental protection, gun control, and a crackdown on opioids. It concludes "You just can't trust anything David Shapiro says."
Buchanan's campaign reported the spot is airing immediately on Sarasota, Manatee, and Hillsborough television stations at a starting buy of $500,000.
The attack ad may signal the Buchanan campaign's nervousness over Shapiro's standing in the election, though Buchanan's people says it's pay-back for negative campaigning by Shapiro and his supporters.
"Since April, Congressman Vern Buchanan's campaign has run positive TV ads highlighting the congressman's legislative achievements, while Shapiro's cronies have attacked Buchanan on the airwaves with false and negative TV ads. We're not going to let Shapiro and his dark money groups smear Vern with dishonest ads," Max Goodman, Buchanan's campaign manager stated in a news release. "We're going to give Shapiro a taste of his own medicine and hold him accountable to the truth."
Shapiro's campaign responded by accusing Buchanan of having his own, potentially deeper issues with the oil, opioid, and gun industries, including votes he has taken in Congress, and contributions he's received for his campaign.
"David is proud of his record standing up for people against big corporations: Congressman Buchanan's new smears show he clearly can't defend his own record in Washington," Shapiro's spokesman Alex Vuskovic stated in a response.
Before he might have a November showdown with Buchanan in Florida's 16th Congressional District, Shapiro first must win the Aug. 28 Democratic primary against Jan Schneider, and Buchanan's TV commercial appears to target the Democratic voters in that primary.
The Biuchanan release cited 2017 financial disclosure reports to show that Shaprio owns stock in Halliburton and Transocean — both found negligent in the catastrophic Deepwater Horizon explosion and spill of 2010, and his commpents to the Bradenton Herald that he would "always fight against offshore drilling.
The release also cites Shaprio's investments in Vista Outdoor Inc. and Olin Corp., two semi-automatic and ammunition manufacturers, which Buchanan's release contends is in direct contradiction to his public calls to "ban assault weapons," according to a Sarasota Herald-Tribune report.
And the release notes the disclosure reports investments in Johnson & Johnson, Pfizer, and Mylan, all manufacturers of opioids, while adding that the state of Kentucky is suing Johnson & Johnson, accusing the drug maker of using "deceptive marketing schemes" to flood the state with opioid-based prescription painkillers.
"The men and women of Southwest Florida will not be fooled by an opportunist who can't be trusted," Goodman stated in the release. "The choice is an easy one between an independent leader fighting for all the people or a two-faced liberal lawyer who publicly says one thing but privately does another."
Shapiro's response, via Vuskovic:
"Congressman Buchanan will say, or do, anything to stay in Washington, where he's raised taxes on hard-working families and blown a $1.9 trillion hole in the deficit, all to line his own pockets with millions in handouts from the bill he wrote. If Congressman Buchanan wants to talk about the opioid epidemic, he should explain why he voted in Washington for a health care repeal bill that would cut funding for drug addiction treatment, while taking more than $270,000 from the pharmaceutical industry. If Congressman Buchanan wants to talk about oil drilling, he should explain why he voted in Washington for a bill that would have opened up new drilling sites and handed over millions to the oil industry that has given his political campaigns more than $70,000. If Congressman Buchanan wants to talk about common sense gun violence prevention, he should explain why he's taken nearly $15,000 in direct contributions from the gun lobby and voted in Washington against the most basic protections that will keep guns out of the hands of dangerous people. David is proud of his record standing up for people against big corporations: Congressman Buchanan's new smears show he clearly can't defend his own record in Washington."