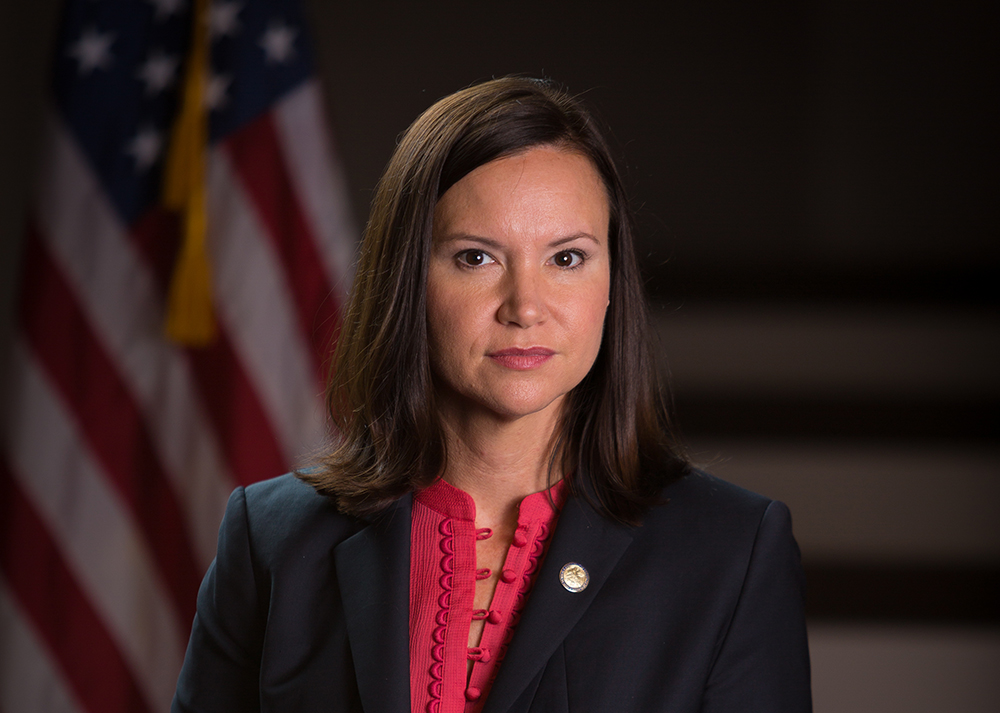 Republican Attorney General candidate Ashley Moody picked up more law enforcement support Tuesday by way of an endorsement from the Florida Police Chiefs Association.
"As a former federal prosecutor and Circuit Court judge, Ashley Moody has shown dedication in bringing criminals to justice and upholding the law," FPCA executive director Amy Mercer said.
"She has the knowledge and experience our state needs to address complex public safety issues and has built strong relationships with police chiefs across Florida. The Florida Police Chiefs Association is proud to endorse Ashley Moody as our next Attorney General."
The FPCA is the latest in a long line of law enforcement nods secured by Moody. Past endorsements have come in from more than 40 county sheriffs, the Florida Police Benevolent Association and more than half of Florida's state attorneys.
Moody has also earned the backing of current Attorney General Pam Bondi, a lifelong friend. Bondi is term-limited and cannot run for re-election in 2018.
"Law enforcement professionals need and deserve an Attorney General who has fought alongside them to put criminals behind bars and the experience to successfully help them accomplish their mission of keeping our communities safe," Moody said.
"As Attorney General, I will work to ensure that those who put themselves in harm's way to protect us have the resources and support to do their jobs and protect their ranks. I am sincerely honored to have the support of the Florida Police Chiefs Association and look forward to our work together ensuring a stronger, safer Florida."
Moody faces Pensacola state Rep. Frank White in the Aug. 28 Republican primary. The winner of the GOP nomination will face  one of two Democrats, Tampa state Rep. Sean Shaw or Tampa attorney Ryan Torrens, in the Nov. 6 general election.
Through July 13, Moody led the field in fundraising with more than $3.1 million raised between her campaign and committee, Friends of Ashley Moody. She has about $1.8 million on hand.
White holds a cash lead, however, thanks to $2.75 million in self-funding. Including that cash, he has brought in nearly $4 million between his campaign and political committee, United Conservatives. He had nearly $2.2 million on hand on July 13.