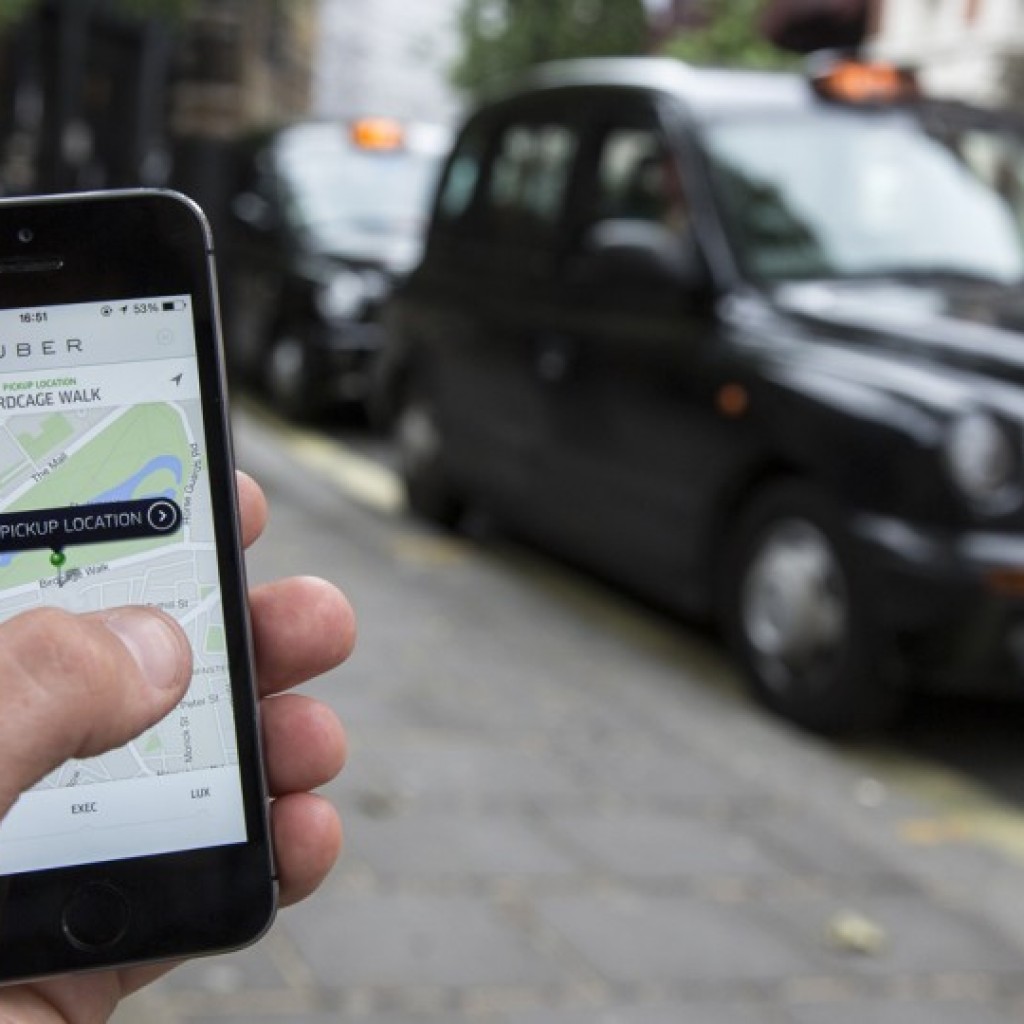 When lawmakers relaxed Florida's laws on ridesharing, a lot of people benefitted.
That's according to a new study from the Economic Development Research Group, which found that the top ridesharing app, Uber, supports $1 billion of Florida's gross domestic product and has provided a positive net impact of $134 million on the Sunshine State's economy.
"Since Florida lawmakers voted in 2017 to remove road blocks and allow residents and visitors alike to have choices when it comes to transportation, the economic impact of ridesharing, particularly Uber, proved what Florida businesses have said all along: when government gets out of the way, and the market is allowed to flourish, the economy will prosper," said Tom Feeney, the president CEO of Associated Industries of Florida.
The 2017 legislation that created the statewide framework for ridesharing companies, shepherded through the Legislature by Sen. Jeff Brandes and Reps. James Grant and Chris Sprowls, was considered a "landmark" achievement when it was signed into law.
While economists parse the data in the EDR Group's report, there's one group that doesn't need to read a white paper to buy into the positive impact of ridesharing: Drivers.
Take-home payouts for Uber partners hit a whopping $870 million in Florida last year. Of course, most of those drivers are part-time workers who spend less than 20 hours a week behind the wheel in order to earn some supplemental scratch — but a subset of those workers said they've also seen their paychecks grow at their day jobs since signing on with Uber.
While the pay boost is nice, the ability to make your own schedule is nicer. According to the report, more than three-quarters of drivers said they benefitted from the flexibility Uber offers while another third said that benefit was what got them in the door in the first place.
"No matter where you live, work, or play in Florida, Uber is at the forefront of the mobility conversation: upward mobility for driver partners with flexible hours and a reliable income, and transportation mobility for people to make trips and visit destinations they would not have otherwise have accomplished," said Julio Fuentes, President and CEO of the Florida State Hispanic Chamber of Commerce.
But the benefits described in the report don't just show a boost for driver's checking accounts, they show a positive trend for businesses and tourism.
A quarter of Uber riders in Florida said they use the service for their daily commute. Another 6 percent of respondents said their most recent ride delivered them to a bus or rail line while 11 percent said they last opened the app to get to or from an airport.
When people get where they need to be when they need to be there, local governments benefit.
"When local governments and business work together, they have the ability to greater impact the community that they serve. It is through partnerships like these that communities are able to evolve more rapidly," said Ginger Delegal, executive director of the Florida Association of Counties.
The new report comes hot off the heels of another announcement from Uber that is of particular interest to county and municipal governments — the success of a Central Florida pilot program to augment transit between neighboring cities so that residents who work in the next town over or prefer the nightlife a few exits down can more easily get where they need to go.
Florida's biggest industry, tourism, also accounts for a lot of riders. The benefits of having a reliable method of transportation for visitors in unfamiliar territory hasn't gone unnoticed by the Florida Restaurant & Lodging Association, either.
"Florida's tourism industry relies heavily upon the ability for our 116.5 million visitors to travel safely and seamlessly to our hotels, restaurants, airports and attractions," said FRLA president and CEO Carol Dover. "The millions of dollars injected into our state's economy bodes well for our number one industry, and we look forward to Uber's continued impact on Florida's economy."