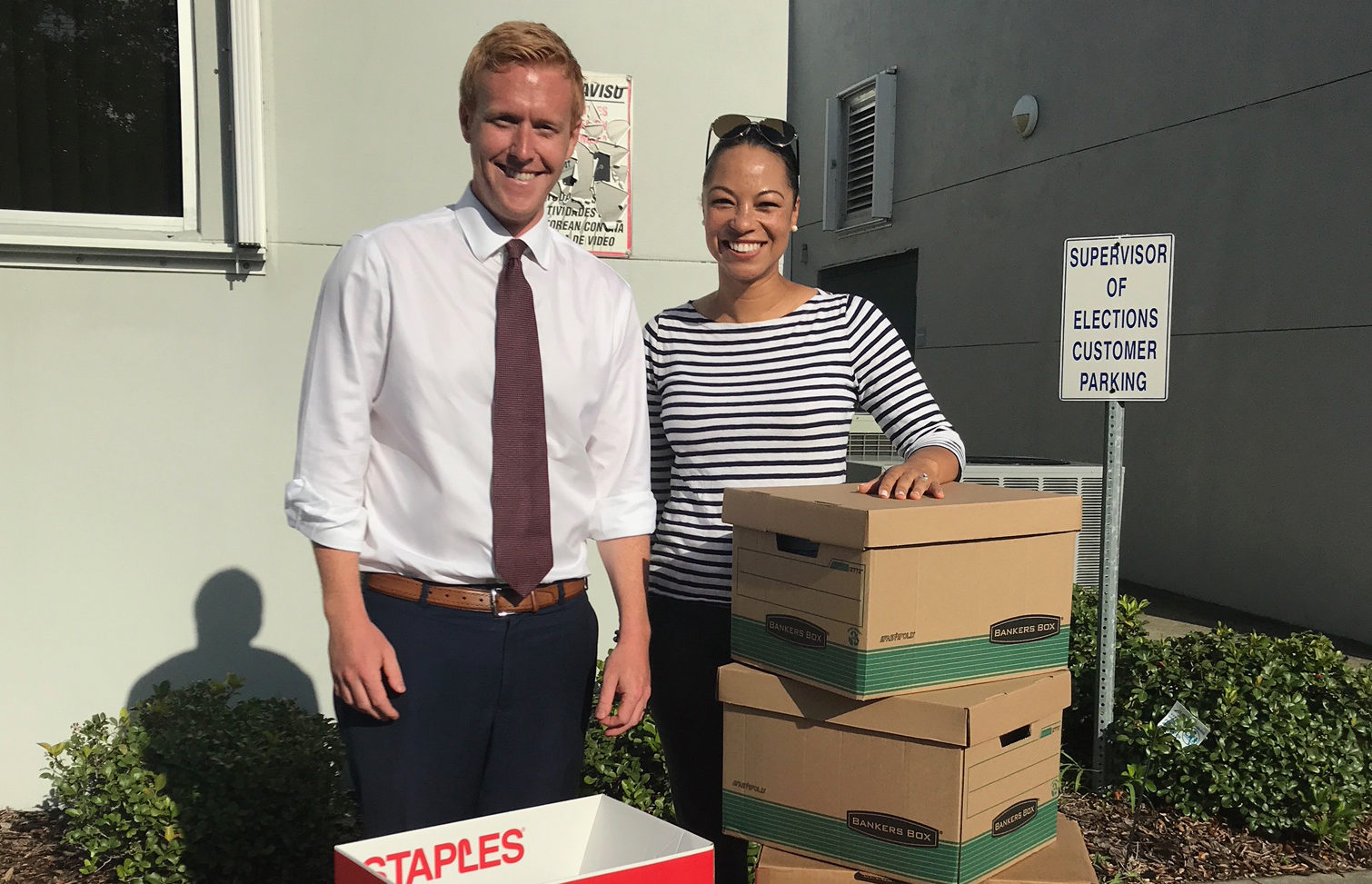 The head of a citizens group trying to place a sales tax increase before Hillsborough County voters to pay for long-term transportation needs said the goal has been achieved.
"We will be on the ballot in November," Tyler Hudson, chairman of All For Transportation, said after his citizens' group led a petition drive that bypassed the County Commission and went straight to the people.
The threshold is about 49,000 valid signatures turned in to the Supervisor of Elections Office by today's deadline.
Hudson said volunteers have gathered more than 70,000 signed petitions so far and expects to have even more by the end of the day. The signatures will have to be validated by the elections office, but he said he doesn't believe that will be a problem.
"We try to make sure before we have anyone sign a petition that they're registered to vote here," he said.
About six weeks ago, the group began a frantic push to place a one-cent per dollar sales tax increase for 30 years on the ballot in November. The tax, estimated to generate $280 million the first year, will be divvied up among Hillsborough Area Rapid Transit, the county, and the cities of Tampa, Temple Terrace and Plant City for a variety of transportation needs.
The effort was buoyed by $150,000 contributions each from Tampa Bay Lightning owner Jeff Vinik, businessman and philanthropist Frank Morsani, the Tampa Bay Partnership business group, and a development firm owned by the family of former Democratic U.S. Senate nominee Patrick Murphy.
The grassroots strategy was used after the County Commission by a 4-3 margin against putting a transit plan called "Go Hillsborough" on the 2016 ballot. The petition drive is a rarely used gambit that will amend the county's charter, making Commission approval unnecessary.
Without substantial upgrades, the county's already chronic substandard transportation system could be overwhelmed in a few years as projections call for explosive population growth.
"This is historic," Hudson said. "To have 70,000 or more signed petitions tells you what people think about this issue."