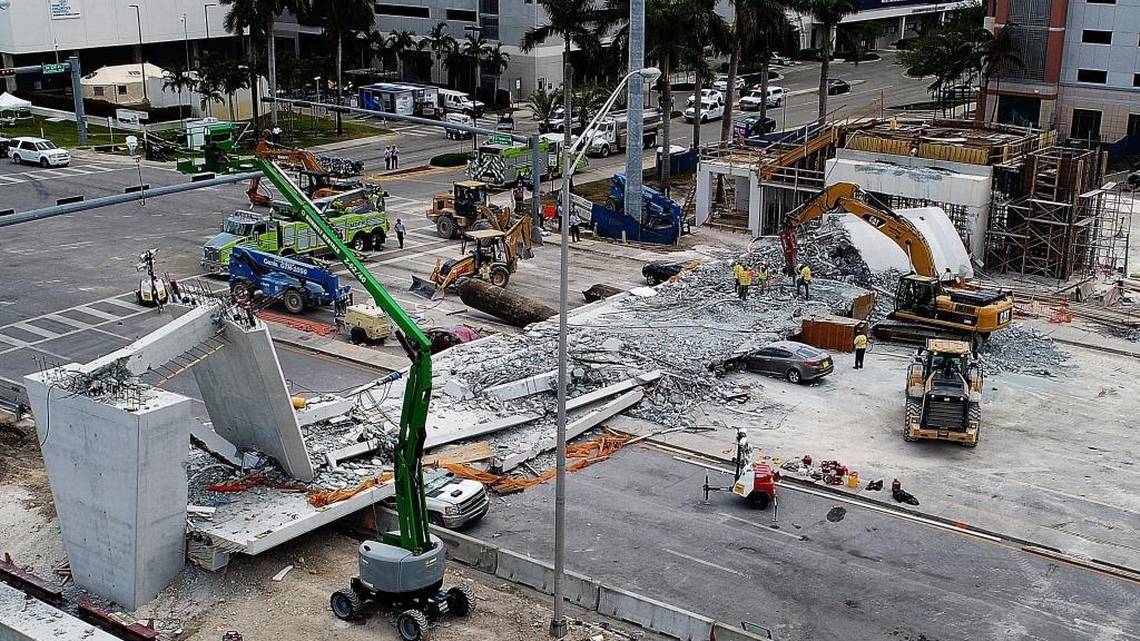 The federal government is now 'missing in action' in a lawsuit over records on March's pedestrian bridge collapse at Florida International University that killed six people.
U.S. Attorney Christopher P. Canova of the Northern District of Florida had asked a Tallahassee judge to delay any rulings while his office decides whether to get involved in the lawsuit. Federal law authorizes U.S. attorneys to "attend to the interests of the United States in (any state) lawsuit."
The latest deadline for Canova's office to file a notice about participating was Wednesday (the last filing is here). As of Thursday morning, the court clerk's office said it hadn't received the new filing, and none was docketed by late Thursday.
The case, which had been before Circuit Judge John Cooper, was reassigned to Circuit Judge Kevin Carroll as part of a routine judicial rotation by Chief Judge Jonathan Sjostrom of the 2nd Judicial Circuit.
Carroll set a status hearing in the case for 11 a.m. next Tuesday, records show, which was noticed to Canova's office. His spokeswoman, Amy Alexander, has not responded to an inquiry from Florida Politics.
The Miami Herald, Capital bureau chief Mary Ellen Klas, and Tallahassee correspondent Elizabeth Koh sued the state's Department of Transportation in Leon County Circuit Civil court, seeking "emails, meeting minutes and other records relating to the bridge's design and construction."
Some of those records "are the subject of a pending accident investigation by the National Transportation Safety Board (NTSB)," Canova previously said. The March 15 collapse of the then-recently erected bridge killed six midday motorists or passengers, and injured nine others.
In a letter, NTSB assistant general counsel Benjamin T. Allen explained to Cooper that his agency has "prohibited" FDOT from releasing certain investigative information "absent NTSB approval."
Allen also was the first to disclose in that same letter that "at least two federal agencies" and Miami-Dade police were pursuing criminal investigations into the collapse.
The bridge, spanning Tamiami Trail, was meant to connect the campus to student housing in Sweetwater. It happened "just days after cracks had been observed in the $14.3 million structure," The Herald has reported.