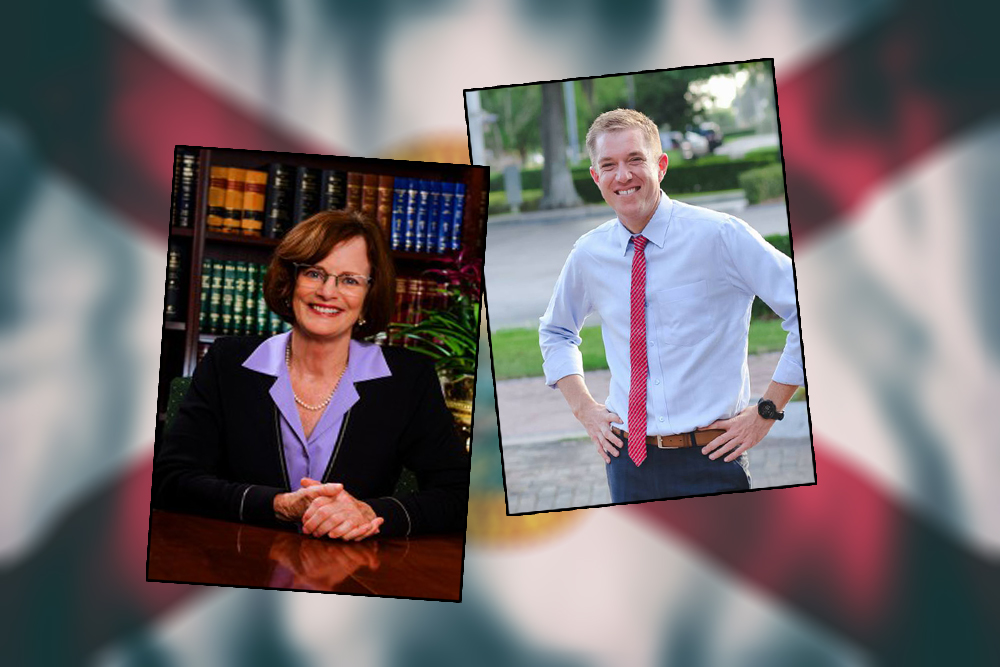 An open seat in Florida's 15th Congressional District, held by a Republican since 1984, could be in play for Democrats and Kristen Carlson is the front-runner in the Democrats' primary, according to the latest assessment by the authoritative Cook Political Report.
The report, which analyses congressional elections, has lowered its assessment of the race in the district, from "Likely Republican" to "Lean Republican."
Part of the reason is the disarray and competition among Republicans, the report indicates.
Five Republicans are competing for their party's nomination for the general election to replace U.S. Rep. Dennis Ross of Lakeland, who is not running for re-election.
But the report narrows the front-runners for the GOP to Rep. Ross Spano of Tampa and former Rep. Neil Combee of Polk City.
Left unsaid is that the race of the two front-runners mirrors the competition in the party between Polk County, which has had control of the district for decades and Hillsborough County, which after the last redistricting, has the most voters in the district.
Carlson, a former general counsel for the Citrus Commission and current counsel for citrus juice producers, joined the race two days before the qualifying deadline. She is running against Navy veteran Andrew Learned of Valrico and aviation instructor and retired police detective Ray Pena of Lakeland, both of whom have been in the race for more than a year.
She has been endorsed by EMILY's List, a national organization that promotes and supports the election of women to Congress and state legislatures. In part, because of the endorsement, she has amassed a campaign war chest of almost a quarter of a million dollars, larger than any Democrat or Republican in the race.
Learned has also acquired campaign funds close to $200,000. The primary might also be a Hillsborough-Polk race on the Democratic side too.
However, the Cook Political Report notes:
"This district is well within the strike zone of plausible Democratic targets, and Carlson's experience with citrus could make her formidable in November, particularly if Republicans struggle to unite."