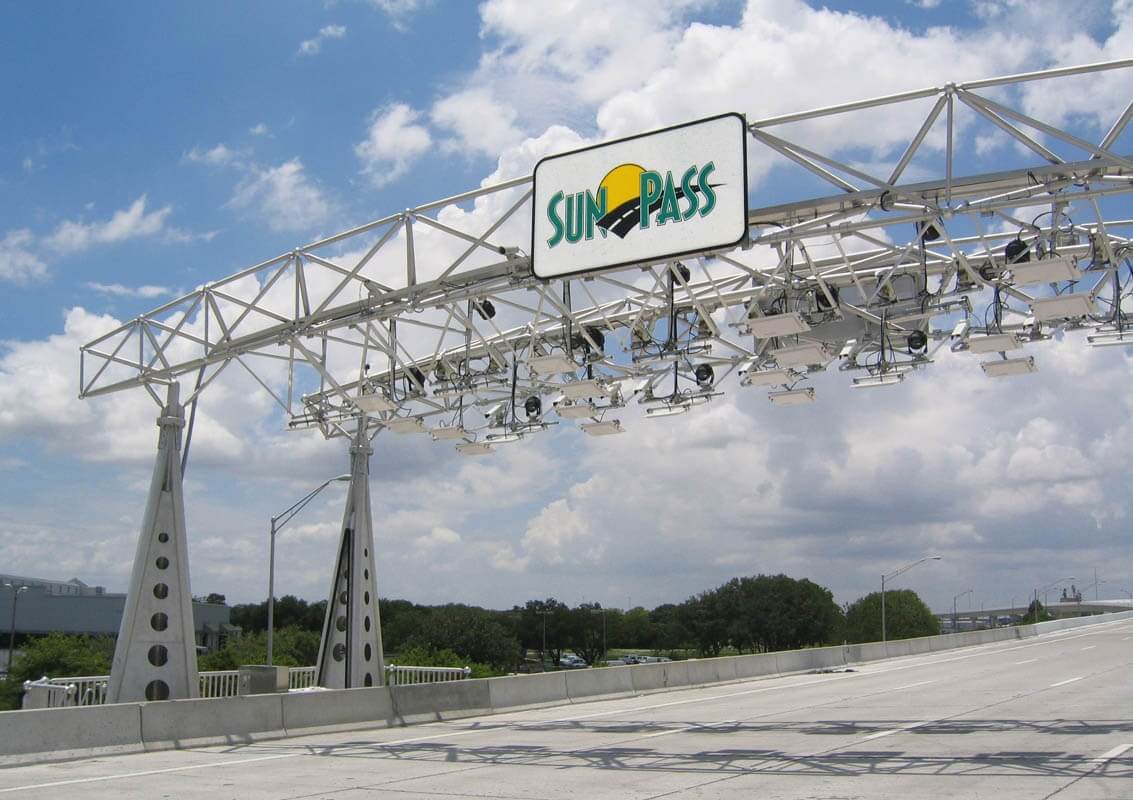 Citing problems in Florida, Michigan and at least four other states, Florida's Democratic U.S. Sen. Bill Nelson joined a colleague from Michigan Monday morning in asking the Federal Trade Commission to investigate SunPass contractor Conduent State & Local Solutions for possible illegal wrongdoing.
The Florida Department of Transportation contracted with the Maryland-based company for $287 million in upgrades to the state's tolls collections through the SunPass system. However, after being offline for the work, the SunPass system did not come online as expected. With problems dating to early June, the backlog of unprocessed toll road transactions peaked at 152 million. The problems continue, and two weeks ago the Florida transportation department said it was halting contractual payments to Conduent  for those portions of the contracts that were having issues.
Nelson, the ranking member of the U.S. Senate Committee on Commerce, Science and Transportation, and Michigan's Democratic U.S. Sen. Gary Peters, ranking member of the Subcommittee on Surface Transportation, sent their letter Monday morning to  FTC Chairman Joseph Simons. In it, they wrote that Conduent also has run into problems with toll road payment systems it was contracted to install in Michigan, California, Texas, New Hampshire and Maryland, and that drivers may be falsely or unfairly saddled with late fees and other issues.
Nelson is seeking re-election this fall, in a tight race with Republican Florida Gov. Rick Scott. Peters is not up for re-election.
"Conduent's pattern of mismanaging cashless toll systems is deeply troubling and warrants further scrutiny," they wrote. "If drivers are being hurt financially, the FTC should hold the company accountable and prevent it from doing further harm."
FDOT's Interim Communications Director Ed Seifert said the department was holding Conduent fully accountable and making sure it clears the backlog without hurting any of the SunPass customers. So far, more than 122 million backlogged transactions have been cleared.
"FDOT will continue to hold the vendor fully accountable for the delays that it has caused, and will be enforcing all penalty clauses of the contract to the maximum extent possible, Seifert said in a written statement. "Late fees and penalties will not be imposed until the system is providing the benefits and ease of access that SunPass customers deserve and expect. Customers will receive transaction bills in increments, beginning with the oldest first. In order to better serve the customer and avoid unintended consequences, individual account charges will be posted gradually, beginning from the oldest to the most recent."
There is a jurisidictional question for Nelson's demand for a FTC inquiry, because normally state contracts such as that with Conduent normally are in the arena for state probes, not a federal one. Nelson and Peters sought to lay out reasons why the FTC would be appropriate in opening an inquiry into Conduent.
"In particular, it appears that Conduent's mismanagement could be considered 'unfair' under the FTC Act, which prohibits conduct that [1] causes or is likely to cause substantial harm, [2] is not reasonably avoidable by consumers, and [3] is not outweighed by any countervailing benefits to consumers or to competition," they wrote. " In the past, FTC has held third parties accountable for unfair practices, including in the areas of telephone cramming and payment processing."
The senators cited the cases of FTC v. American eVoice, and FTC v. Electronic Payment Systems of America, among others.
"We believe that the commission should simlilary explore whether Conduent's conduct is unlawful under Section 5 of the FTC Act," the senators conclude.