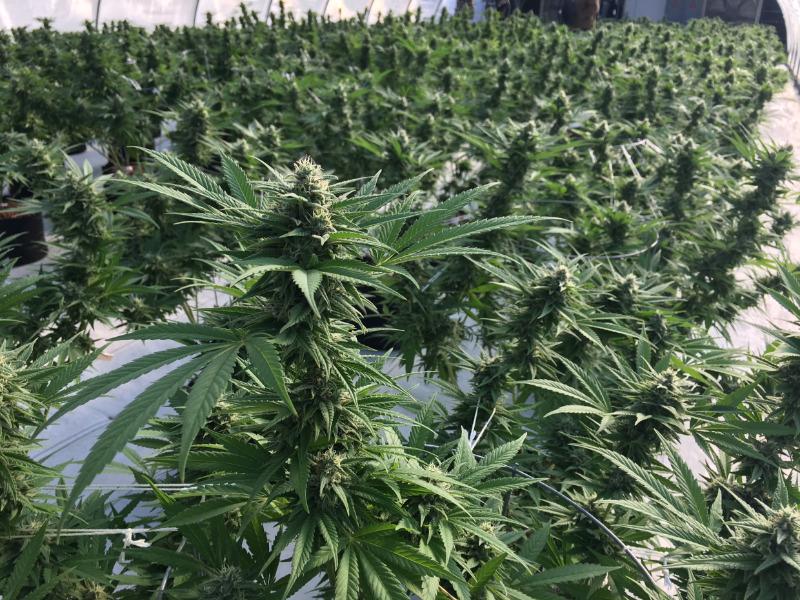 Updated 1:30 p.m. — Toronto-based Scythian Biosciences Corp. announced on Monday it was buying Cannabis Cures Investments (see below) and renaming itself Sol Global Investments Corp., with that deal expected to close Oct. 15, pending regulatory approval.
A press release is here. The original post from earlier Monday is below.
__
As the state gets ready to license more providers, another potentially big deal is in the works as medical marijuana captivates private capital as the newest new thing.
A new concern called Cannabis Cures Investments (CannCure) has agreed to buy a 60 percent interest in 3 Boys Farm of Ruskin, with the closing expected in mid-August. Terms of the pending deal were not disclosed.
Florida corporation records show CannCure itself is owned by Namaste Gorgie, one of South Florida yoga entrepreneur Cathy DeFrancesco's companies.
DeFrancesco, who founded SOL Yoga in Miami, and her husband, Andrew DeFrancesco, also are behind private equity firm The Delavaco Group, which has invested in Aphria, a Canadian producer of medical cannabis products.
And Aphria formerly was invested in Canadian-based DFMMJ Investments, which owns Florida medical marijuana provider Liberty Health Sciences.
The current heat is likely because, as financier Justin Costello recently put it, medicinal cannabis in Florida is seen as a potential "multibillion-dollar industry." (Costello's Seattle-based GRN Funds is coming to the state to offer banking services to marijuana providers.)
With the number of "qualified, active patients" surpassing 100,000, the state is finally beginning the process of issuing four additional medical marijuana provider licenses, as provided under state law.
But money doesn't like to wait: The country's biggest medical marijuana provider also is buying its way into the Florida market.
MedMen Enterprises Inc. of Los Angeles agreed last month to pay $53 million for the license held by Central Florida's Treadwell Nursery. In Florida, providers are known as "medical marijuana treatment centers," or MMTCs.
The most recently granted license, to a provider known as Nature's Way after a legal challenge and settlement, now is held by Green Owl Pharms, according to state records.
The 3 Boys deal was revealed in a filing this month with the Department of Health, which regulates the drug through its Office of Medical Marijuana Use.
3 Boys is one of 14 licensed providers in the state, but now only has authority to grow. Florida has a vertically-integrated market, meaning the same provider grows, processes and sells its own marijuana.
It's asking to be allowed to postpone having to sell its own product from this Tuesday to April 1, 2019: "It is anticipated that capital raised from the sale would be used to help build out (processing) and dispensing operations," 3 Boys' July 19 filing said.
"Because the production of medical marijuana in Florida is a new and evolving industry, there is a certain level of uncertainty for investors (that) has unavoidably complicated and extended the time for obtaining funding to proceed with getting product to market," says the filing, by attorney Tana D. Storey of Tallahassee's Rutledge Ecenia firm.