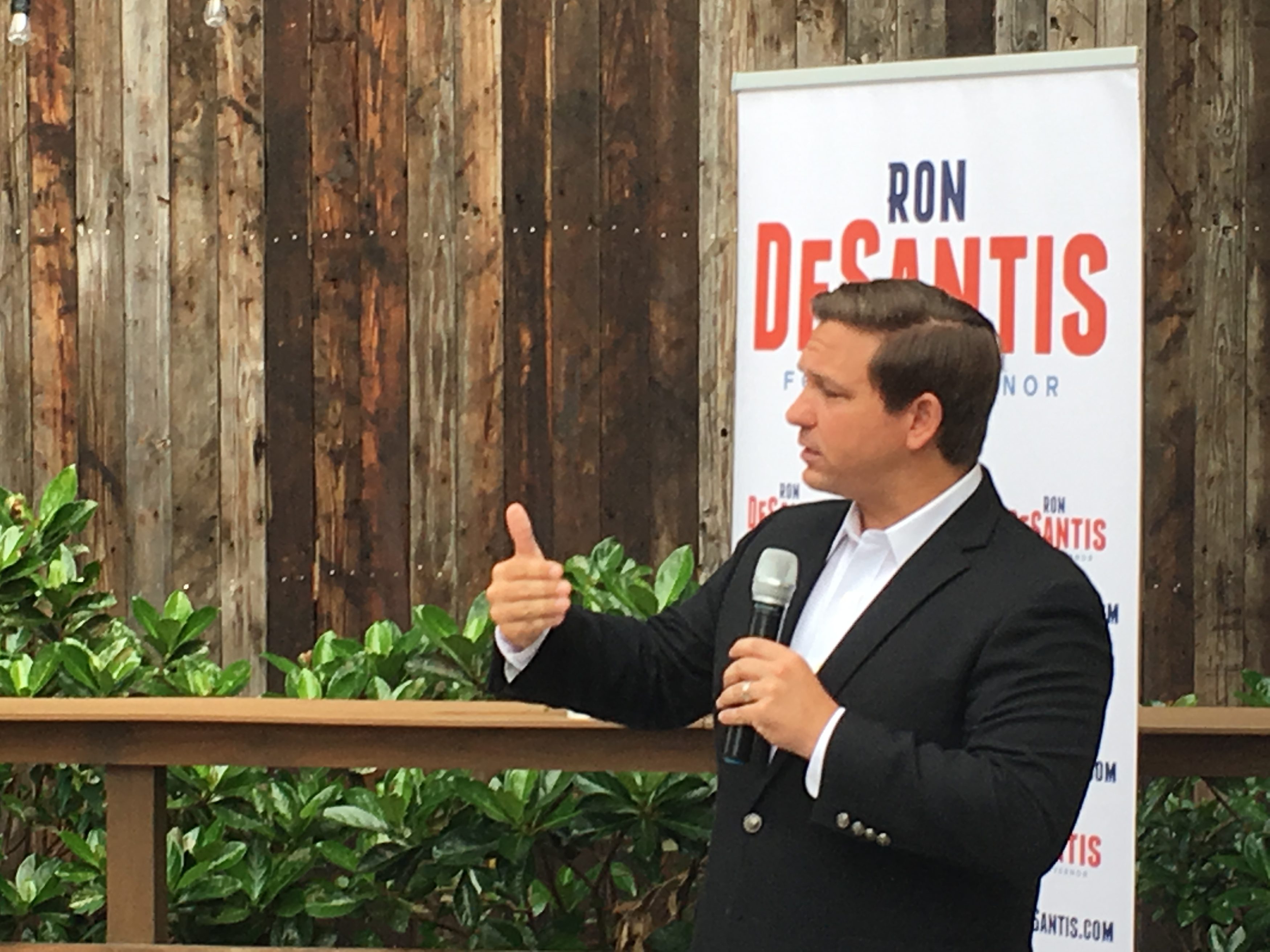 Hours before President Donald Trump rallies for his gubernatorial campaign in Tampa, U.S. Rep. Ron DeSantis appeared on Fox News Channel to outline the state of the race.
https://twitter.com/realDonaldTrump/status/1024268892942856192
Even on a day that began with Trump savaging fellow DeSantis backers the Koch brothers, DeSantis couldn't help but take a victory lap that doubled as a preview of the Tuesday evening event.
DeSantis called the president's endorsement the "800 pound gorilla" in the race against Adam Putnam, a nod that "separates the wheat from the chaff."
DeSantis also addressed his ad, released this week, that spotlights his family — with DeSantis himself playing Trump-themed games with his children as his wife, an accomplished television host, narrates the humorous spot.
"Sometimes in this process," said DeSantis, "you have to step back and laugh, have fun with it."
DeSantis has moved to positive messaging, a sign that his campaign feels confident that the public polls showing him ahead match reality.
The question for those watching Tuesday in Tampa: Will Donald Trump, called "vile and obscene" by Putnam during the 2016 primaries, give the Agriculture Commissioner a birthday present that he won't want and can't return?