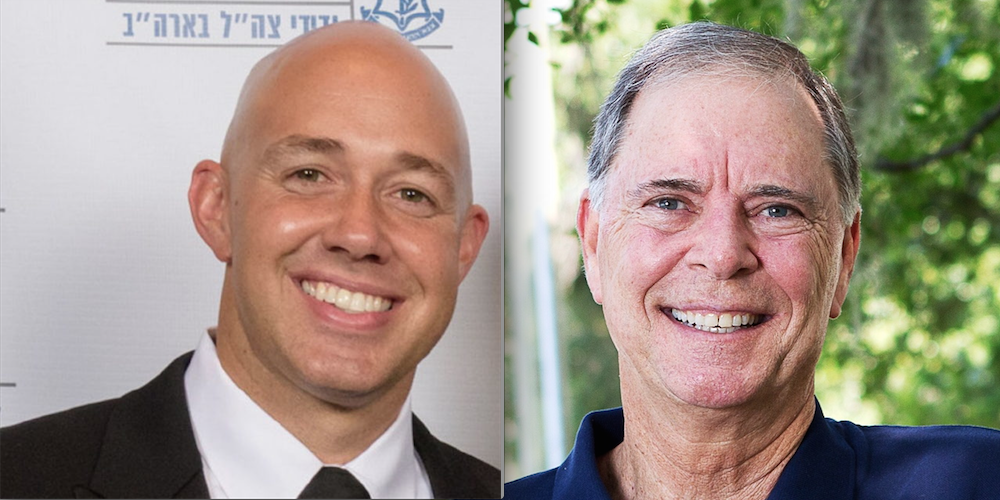 The organization at the center of opposition to All Aboard Florida's plans to extend a higher-speed passenger train railway from South Florida to Orlando announced Wednesday it is designating U.S. Reps. Brian Mast and Bill Posey as "champions" after grading politicians on their positions regarding the train.
Citizens Against Rail Expansion – Florida gave both Mast and Posey A's on a report card after grading  candidates' answers to questions about the project that is controversial in much of Florida's Treasure and Space coasts, areas that Mast and Posey represent.
Beyond getting high grades, Mast and Posey also were declared "Champions" by CARE FL based on their records regarding the train expansion.
The group, which surveyed elections candidates from the region and received 36 replies, also gave champion status to state Reps. Gayle Harrell, Erin Grall and MaryLynn Magar.
They, like Mast and Posey, are all Republicans seeking reelection. All have positioned themselves as opponents of the rail expansion plan, to send privately owned and operated Brightline passenger trains from West Palm Beach to  Orlando International Airport, through Treasure and Space coast communities, at speeds of up to 120 mph.
Also getting the train opposition group's highest ratings and champion designations were Indian River County Commissioners Peter O'Bryan and Joseph Flescher and Stuart City Commissioner Troy McDonald.
"We are pleased so many incumbents and candidates are finally echoing the public safety concerns that have been expressed by so many members in our communities," Brent Hanlon, chairman of the CARE FL Steering Committee, stated in a news release. "This is more than a regional issue, and there should be nothing more important than the safety of Florida's residents, and visitors alike. We applaud the elected officials who have steadfastly stood with us – and for that they are recognized in this report card as champions."
CARE FL's eight champions weren't the only ones getting A's from the group.
Republican Mark Freeman, who is challenging Mast in the Aug. 28 Republican primary for Florida's 18th Congressional District, also got an A, but not the champion designation. Likewise, Lauren Baer, a Democrat hoping to win the Aug. 28 primary in CD 18, also got an A, sans a champion designation.
Not graded were Democrat Sanjay Patel, who's facing Posey in the November election for Florida's 8th Congressional District; Republican Dave Cummings, who is facing Mast and Freeman in the Aug. 28 CD 18 Republican primary; and Democrat Pam Keith, who is facing Baer in the CD 18 Democratic primary.
All candidates in the regional races were surveyed but only those who returned surveys were graded.
Democratic gubernatorial candidate and former Miami Beach Mayor Philip Levine also got an A, the only gubernatorial candidate graded.
There was no one graded in Florida's U.S. Senate election, or the statewide elections for Florida attorney general,  agriculture commissioner or chief financial officer.
Republican Belinda Keiser and Democrat Robert Levy, battling with Harrell in a special election for the Florida Senate District 25 seat, each got an A, as did Rubin Anderson, a Democrat running for the Senate District 30 seat.
Nicole Haagenson, Grall's Democratic opponent in this year's election for House District 54, got a B. So did Democrat Edward O'Connor, Magar's opponent in this year's election for House District 82.
State House candidates Republican Sasha Dadan, Republican Toby Overdorf and Democrat Matt Theobald in House District 84; and Democrat Robert Joseph and Republican Teri Pinney in House District 84 all also got A's.