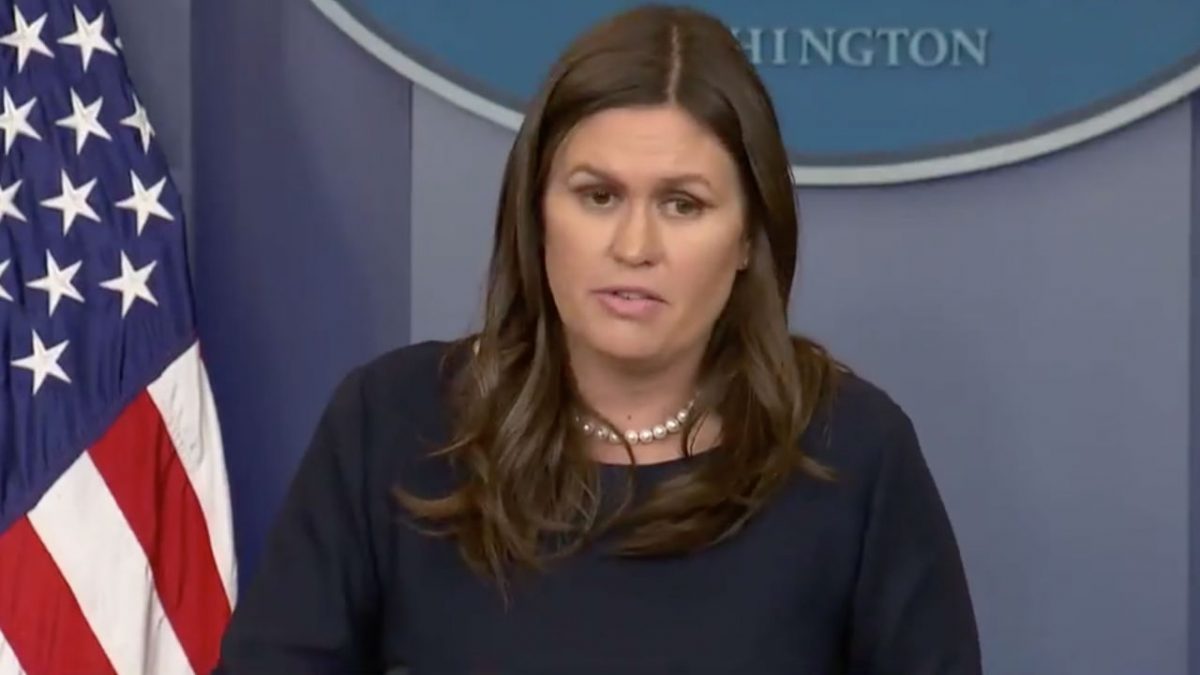 Donald Trump's rally in Tampa on Tuesday was intended to galvanize supporters of the President and his endorsed candidates, gubernatorial hopeful U.S. Rep. Ron DeSantis and senatorial aspirant Gov. Rick Scott.
The rally was notable also for elements that extend beyond the parameters of mainstream politics.
One such element: "QAnon," which to some observers achieved critical mass at the Tampa event.
The right wing conspiracy QAnon very well represented at #trumptampa pic.twitter.com/mkuDQsBhH9

— Adam Smith (@adamsmithtimes) July 31, 2018
Beyond that, there was the usual media baiting and attacks, experienced most directly by CNN's Jim Acosta, who was heckled during live shots.
Just a sample of the sad scene we faced at the Trump rally in Tampa. I'm very worried that the hostility whipped up by Trump and some in conservative media will result in somebody getting hurt. We should not treat our fellow Americans this way. The press is not the enemy. pic.twitter.com/IhSRw5Ui3R

— Jim Acosta (@Acosta) August 1, 2018
Asked Wednesday about the tone of the Trump rally, White House Press Secretary Sarah Sanders was much more forceful in condemning the media than the agitators.
"The President condemns and denounces any group that would incite violence against an individual," Sanders said, "and certainly doesn't support groups that would provoke that type behavior."
Sanders noted that the administration had "been clear" on this point since its "beginning."
However, she added, "when it comes to the media, the President does think that the media holds a responsibility — we fully support a free press, but there also comes a high level of responsibility with that."
"The media does routinely report classified information," Sanders said. "Government secrets that put lives in danger and risk valuable national security tools."
Sanders spotlighted, by way of example, reports about "Osama bin Laden's satellite phone in the late '90s."
Those reports, Sanders said, caused the terrorist leader to stop using that phone.
"Unfortunately, it's now standard to abandon common-sense ethical practices. This is a two-way street," Sanders said, imploring people to report "accurately and fairly."