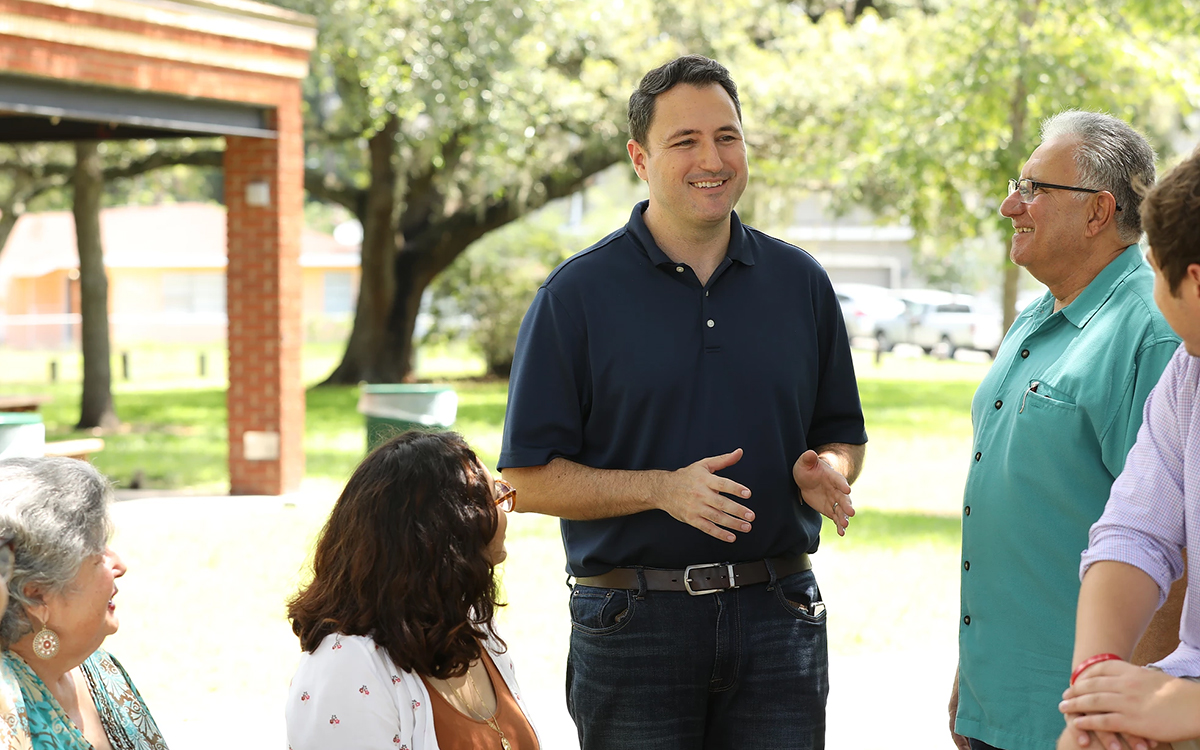 Tampa Democrat Mike Alvarez landed a major backer Thursday as his chief rival in the three-way Democratic primary for House District 62, School Board member Susan Valdes, notched another campaign gaffe.
The new endorsement came in from U.S. Rep. Kathy Castor, who represents Florida's 14th Congressional District, a territory that includes the Tampa-based state House seat Alvarez is gunning for.
"Democrat Mike Alvarez is the clear choice to represent the heart of Tampa in the Florida House of Representatives and I'm proud to endorse his campaign," Castor said. "We need a true public servant who will fight for better public schools, bring investment to all our communities and create higher-wage jobs."
The congresswoman joins the Florida Education Association, the Hillsborough Classroom Teachers Association and the Florida AFL-CIO in endorsing Alvarez, a U.S. Marine Corps veteran who was the first-in candidate for the seat.
"Congresswoman Castor is exactly the kind of public servant I aspire to be. She's leading the fight to protect our public schools, increase affordable housing, and stand up to Donald Trump," Alvarez said. "I look forward to continuing my work with her and all of our Democratic leaders to stand up for our values. I'm truly humbled to have her support."
But along with the endorsement came another boon for Team Alvarez: A harsh rebuke of Valdes for a campaign mailer she sent out that falsely touted an endorsement from Castor.
"I am disappointed that the latest communication from Susan Valdes is inconsistent with Florida law and implies my endorsement of her campaign," Castor said. "It is imperative that candidates follow the law to ensure fairness and transparency. Florida Law leaves no room for doubt or confusion — it is unlawful to represent that you have a person's support unless you have their permission in writing.
"Let me be clear, the candidate in this race who has my endorsement and support is Mike Alvarez. If you support public schools, if you share our Democratic values, and if you want honesty from your elected officials, vote for Mike Alvarez," Castor concluded.
The law referenced by the congresswoman is found in Chapter 106.143(4) of the Florida Statutes. It reads as follows: "It is unlawful for any candidate or person on behalf of a candidate to represent that any person or organization supports such candidate, unless the person or organization so represented has given specific approval in writing to the candidate to make such representation."
A violation of that rule can result in civil fees.
Valdes' misstep is the latest in a string of head scratchers she's made since entering the race.
She kicked off her campaign with a resign-to-run letter of questionable legitimacy, and weeks later a video surfaced of her dodging a question about whether she would accept campaign contributions from charter schools. In the wake of that video going semi-viral, Valdes' campaign threatened to pull strings and have the man who recorded it fired from his job at the State Attorney's office.
Alvarez and Valdes are running alongside Chris Cano in the Democratic primary for HD 62, currently held by House Minority Leader Janet Cruz, who is running for state Senate and has endorsed Valdes as her successor.
HD 62 is one of five state legislative seats, including three in the Tampa Bay area, to have its primary election locked down by a write-in candidate.
The primary election is Aug. 28. Valdes' mailer is below.