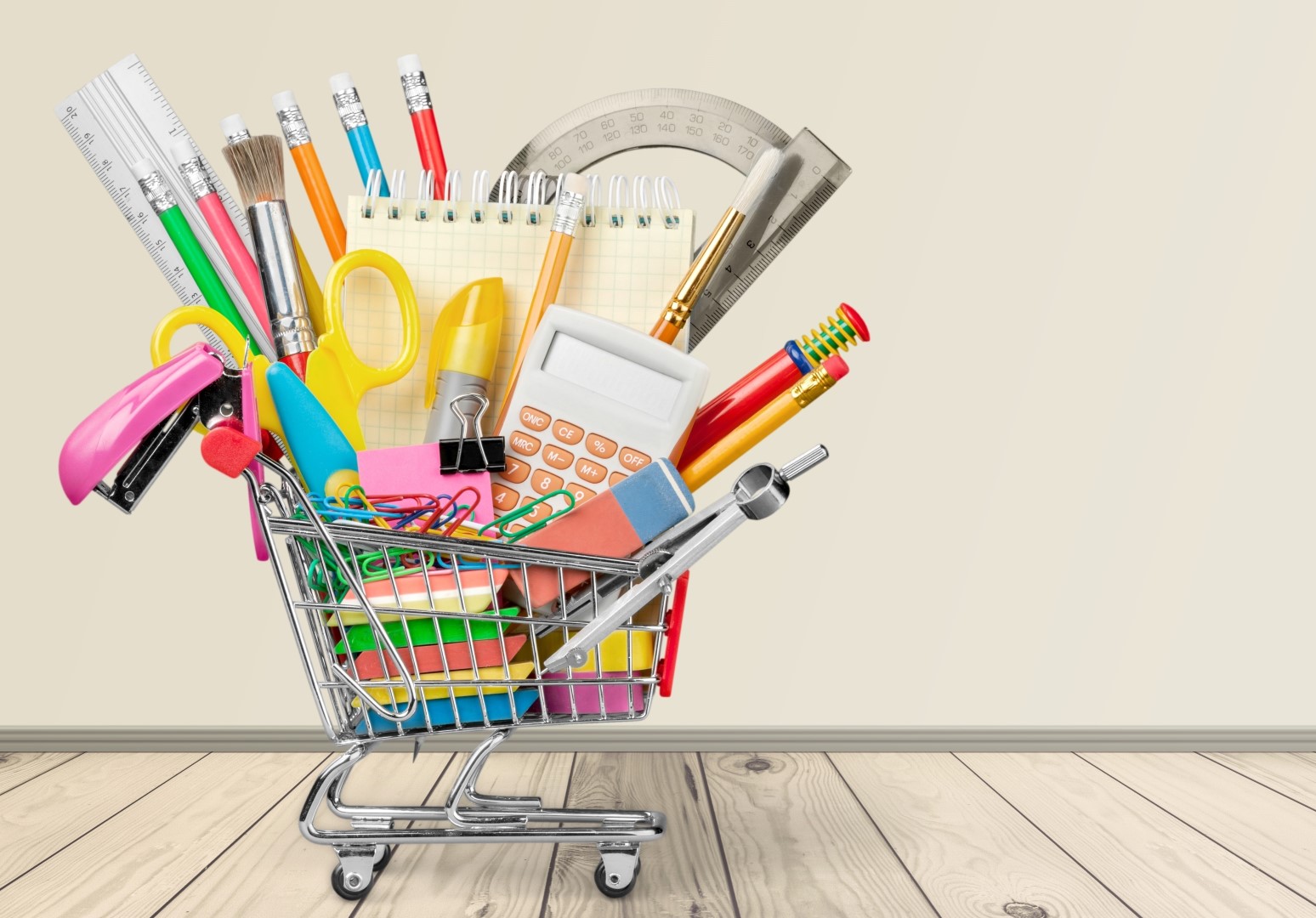 The second biggest shopping holiday of the year is here.
No, it's not the U.S. Coast Guard's birthday, not in Florida at least. It's the "Back-to-School" sales tax holiday.
According to the Florida Retail Federation, the weekend — scheduled yearly by Florida lawmakers — is second only to Black Friday when it comes to getting customers to open their wallets, and 2018 is no different.
"The Back-to-School Sales Tax Holiday remains as popular with retailers as consumers, and with the increased strength of Florida's economy right now, we expect to see near-record sales this year," said FRF president and CEO R. Scott Shalley. "We want to thank Governor [Rick] Scott and our legislative leaders for including this holiday in the state budget once again, and we look forward to another successful shopping season with retailers piggybacking discounts on top of the tax-free spending and consumers taking advantage of these deals."
From Friday to Sunday, Florida's tax-free holiday will see consumers shave a few bucks off the price of clothing, shoes and bags priced at $60 or less as well as school supplies costing $15 or less. Unlike recent years, electronics didn't make the tax-free list.
Early proposals this year in the Legislature would have offered a 10-day holiday, as requested by Scott, with taxes lifted on the first $1,000 of the cost of personal computers and related accessories.
But as lawmakers shifted budget priorities after the Feb. 14 mass shooting at Marjory Stoneman Douglas High School in Parkland, a broad package (HB 7087) of tax and fee reductions was scaled down from a high of $618 million to a final amount of $171 million. And a proposal to extend the tax discount to computers was cut.
Still, FRF's nationwide partner, the National Retail Federation, doesn't think the slimmer version will bring about any grey skies for retailers.
The retail trade group said the back-to-school season will see the average American family spend $684.79 getting their kids ready for class. While that doesn't shatter last year's record of $687.72, it's good enough for the third-highest total in survey history. Families with college-bound kids will shell out even more — $942.17 apiece, according to NRF's data.
"This year's expected spending continues a streak of more than 18 months of record or near-record spending on shopping holidays," said Shalley. "This shows how strong the overall health of our retail industry is, as well as how vital it is to the economic strength of our state and nation as a whole."
Clothing is once again the atop the shopping list for K-12 students and their families, with new threads and kicks expected to make up $237 of the back-to-school budget. Calculators and cellphones will account for another $187 for the average family, followed another $139 for new kicks and $122 on backpacks and the supplies to fill them.
The shopping list for college students is a little more complicated — electronics top the list, but dorm furnishings, food and college branded apparel will get their own categories on the ledger.
Florida lawmakers have approved a back-to-school sales tax holiday for 17 out of the 21 years since it first began in 1998. This year marks the ninth year in a row that the holiday has been included in the state budget.
—
The News Service of Florida contributed to this post.