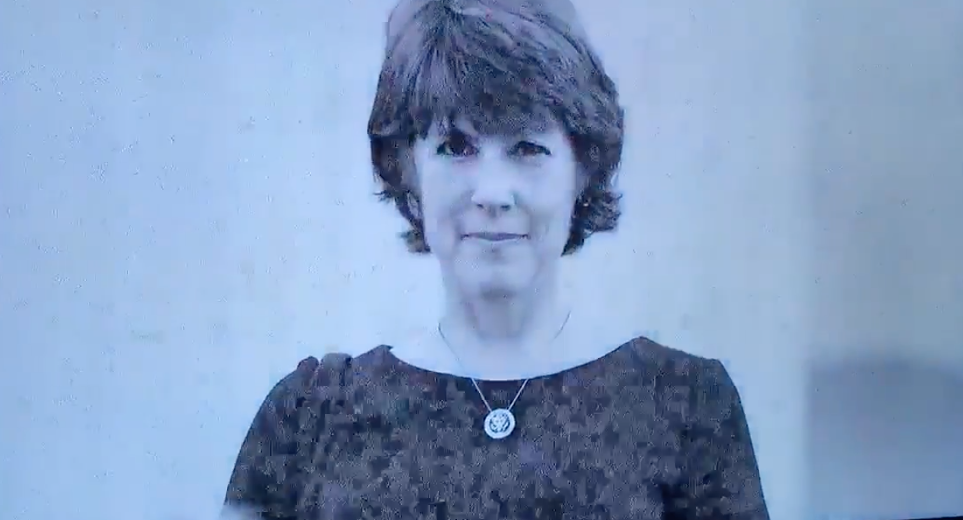 Jeff Greene has launched a new television commercial attacking fellow Democratic gubernatorial candidate Gwen Graham on her commitment to the environment, using references to a Miami megamall her family's business is involved with, suggesting she's profiting from what some characterize as a major environmental threat.
The new 30-second ad uses footage of an interview Graham gave to WFOR-TV in Miami and added text that includes a comment from the Sierra Club that declares: "This catastrophic proposal must be denied."
The reference is to the American Dream Miami megamall, which is being developed by the Triple Five Group. When completed, it will become North America's largest mall.
American Dream received approval from the Miami-Dade County Commission in May after a contentious battle during which opponents, citing its proximity to the Everglades watershed and other factors, dubbed it the "American nightmare." The mall is being developed on land partly owned by the Graham Companies, operated by Gwen Graham's family.
"Every environmental group is dead-set against Graham's mall," the commercial declares.
The commercial was launched Thursday night immediately after the Democratic gubernatorial debate. Greene's campaign declined to say how much money was being put behind it but said it was running statewide.
"It was ripped straight from the headlines," said Greene's campaign spokeswoman Claire VanSusteren. "It's showing the news story which was an eye-opener about Gwen Graham's regard for the Everglades, this national treasure. We just felt the rest of the state deserved to see that story."
Graham's campaign characterized the ad as an attack on her and the Graham family — raising the prospect that Greene also is attacking her father, Florida Democratic icon and former U.S. Sen. and former Gov. Bob Graham. And her campaign unleashed her surrogates to call Greene out on it.
The campaign called the ad highly misleading, "slicing and dicing" pieces of the interview and taking them out of context.
"This ad is misleading and a dirty attack against Gwen and her father's integrity," former State Sen. Steve Geller stated in a response issued by Gwen Graham's campaign. "Senator Bob Graham is one Florida's greatest environmentalists. He began our state's fight to save the Everglades and Gwen is following in his footsteps."
"Jeff Greene knows full well the Grahams aren't building a mall. Greene's entire attack ad is based on a lie and altered news footage," former Florida Democratic Party Chair Rod Smith added. "A Democrat attacking a fellow Democrat only hurts our party's chances of winning in November. During the years I have worked for the Democratic Party, I have found Jeff Greene to be conspicuously absent unless he was running for office himself."
Those responses were included alongside a statement from Orlando state Sen. Linda Stewart that called into question Greene's own record on the environment.
"Jeff Greene is a billionaire developer who illegally refused to disclose how much interests he holds in oil companies who want to drill off our beaches and frackers who want to destroy our aquifer," she said. "Graham is the only Democrat who has put her holdings into a transparent trust and distanced herself from private employment. As governor, she will recuse herself from any decisions that would even have the appearance of affecting her interests."
The former congresswoman from Tallahassee and the billionaire from Palm Beach face each other and Winter Park entrepreneur Chris King, former Miami Beach Mayor Philip Levine, and Tallahassee Mayor Andrew Gillum in the Aug. 28 Democratic gubernatorial primary.
On Thursday during the Democratic gubernatorial debate in West Palm Beach, King criticized Graham over the mall and she responded by distancing herself from it, saying she has "removed myself from my family companies" by putting her interests into a blind trust.
But in the WFOR-TV interview used in the Greene commercial, Graham is asked if she thinks it's a good idea to build such a huge development on the edge of the Everglades.
She replies: "That project is something that has been through all the proper channels. … The proper channels have been followed." And then after she is asked if she will personally benefit she is shown appearing to hem and haw for a couple of seconds before the video cuts away.