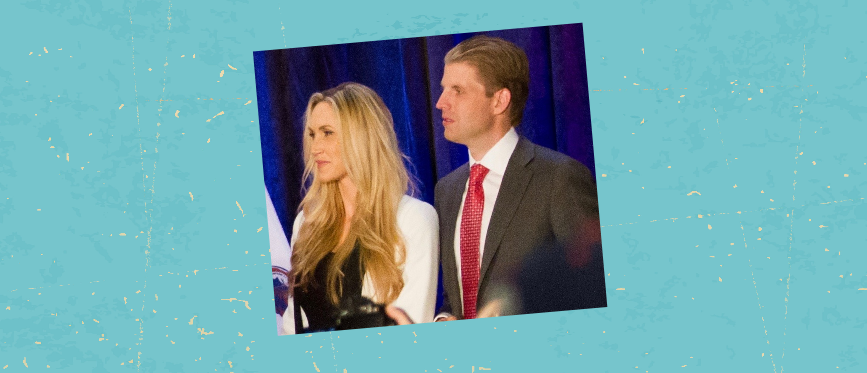 Lara Trump, President Donald Trump's daughter-in-law, is joining Attorney General Pam Bondi for a fundraiser to benefit the campaign to pass a proposed constitutional amendment aimed at ending dog racing in Florida.
Trump, a former television host and producer and an animal rights supporter, is married to Eric Trump, the president's second son.
Trump and Bondi are listed as "special guests" at the fundraiser set for next Thursday in Greenwich, Connecticut, hosted by Leora and Steven Levy. Leora Levy is a Republican national committeewoman; husband Steven is CEO of his family's New York real estate firm.
For $2,500 a person, contributors also can attend a separate "VIP roundtable" with Trump and Bondi before the event begins.
The fundraiser benefits the Protect Dogs-Yes on 13 campaign, formed to persuade voters to vote for the amendment.
Though a Tallahassee judge this week ordered Amendment 13 off the ballot, the state appealed, which puts an "automatic stay" on the case. That means until a higher court says otherwise, the amendment will be on the 2018 general election ballot.
Among other things, Circuit Judge Karen Gievers said the amendment's ballot title and summary were misleading.
The measure was slated for the ballot by the 2017-18 Constitution Revision Commission (CRC), of which Bondi was a member.
Bondi gave a impassioned speech to fellow CRC members earlier this year for the amendment's approval, calling dog racing a "black eye on our state." The measure needed at least 22 votes to be cleared for the ballot; it passed the commission 27-10.
Amendments need no less than 60 percent approval by voters to be added to the state constitution.
Edward M. Wenger, the state's chief deputy solicitor general, filed the appeal. Wenger reports to Solicitor General Amit Agarwal, who answers to Bondi. They represent the defendants, the Department of State and its secretary, Ken Detzner, the state's chief elections officer.
They were sued by the Florida Greyhound Association, which represents breeders and owners who opposes the ban. Both sides have predicted the case will reach the Florida Supreme Court — and both sides are confident they'll win.