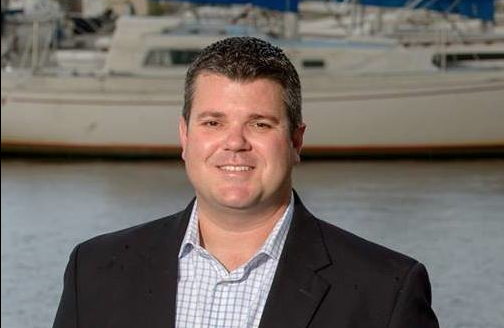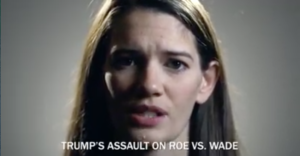 For the first 18 seconds, the new video ad in the race for Florida's 7th Congressional District looks like something almost any Democrat would be willing to air: young women praising the candidate for supporting abortion choice rights and Planned Parenthood, and resisting President Donald Trump's "assault on Roe versus Wade."
"I like Mike," the two women declare. And then the video screeches to a halt.
The angle: the 30-second spot "Thank You Liberal Mike Miller" is not about a Democrat, but rather a mock testimonial to Republican state Rep. Mike Miller. And the ad is not his; it is from his Aug. 28 Republican primary opponent, Sanford businessman Scott Sturgill.
"I'm Scott Sturgill," Sturgill declares after the quick cut when the ad turns to him. "I'm the only candidate who is 100 percent pro-life, and endorsed by Florida Right to Life."
Miller's campaign expressed outrage, calling the positions portrayed about him in the ad "a complete fabrication."
Sturgill began placing the ad on social media Friday afternoon, the latest shot in the bloody battle between him and Miller for the chance to take back CD 7, which Democratic U.S. Rep. Stephanie Murphy took from the Republicans and longtime U.S. Rep. John Mica two years ago.
Murphy has her own primary challenger from the left, Democrat Chardo Richardson, and Miller and Sturgill have a third rival in the Republican primary, Vennia Francois.
Sturgill's campaign said the ad is a direct reference to Miller's vote last January on House Bill 41 to fund Planned Parenthood, stating that Miller was one of only three Republicans to vote for it.
"It looks like Planned Parenthood has either teamed up with Scott Sturgill or this ad is a complete fabrication, which presents even larger problems for our opponent's campaign," Miller campaign spokeswoman Dana Loncar said in a written response. "It is appalling that Sturgill would stoop to such desperate levels to mislead voters when Mike is an "F" ranked legislator by them, because of his pro-life stance."
The issue, and Sturgill's effort to raise it to front and center in the primary battle, may wind up providing a test of sorts for the district. Can a strong pro-life campaign still fly in CD 7, even in a Republican primary?
Orlando remains home to a vast evangelical Christian community, much of it centered in CD 7. And historically state and federal lawmakers from much of that area have been staunch conservatives, particularly social conservatives.
Murphy won in 2016 with a socially-liberal platform, in part because the district, covering Seminole County and north and central Orange County, is not what it had been historically. Redistricting made CD 7 more urban, taking in downtown Orlando and all its surrounding cosmopolitan neighborhoods. Demographic trends made even the legacy areas much more diverse. The district now has an ever-so-slight Democratic lean. And yet the Republicans awash in that more mixed community, maybe less conservative as a group than they were five or ten years ago.