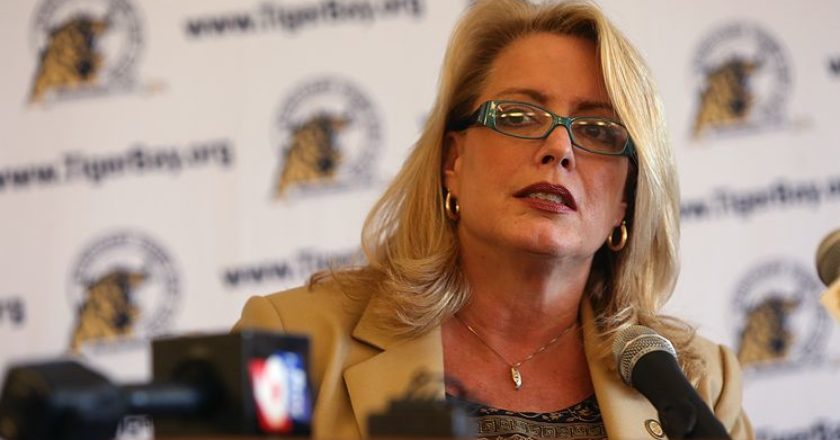 State Rep. Kathleen Peters picked up a nod from the Fraternal Order of Police in her bid for the District 6 seat on the Pinellas County Commission.
"The members of the Fraternal Order of Police have confidence in Kathleen Peters to protect the public and support first responders," said Tom Porter, the director of FOP's District 3 Lodge, which includes 15 west central Florida branches of the police union.
The endorsement, announced Friday, comes a couple weeks after Peters locked up a recommendation from the St. Petersburg Association of Fire Fighters. She has also been endorsed by the Sun Coast Police Benevolent Association.
"Having the support of the Fraternal Order of Police is an incredible privilege—these are the men and women who protect our communities every day. Their confidence in my candidacy is a great honor that I will carry with me in service to Pinellas County," Peters said.
Peters faces state Rep. Larry Ahern and businesswoman Barb Haselden in the Aug. 28 Republican primary for County Commission District 6, the seat that was held by longtime Commissioner John Morroni, who died in May at the age of 63. The seat is currently held by Jay Beyrouti, who was appointed to the vacant seat by Gov. Rick Scott last month.
Recent polling shows Peters with nearly 36 percent support among likely Republican primary voters, giving her a double-digit lead over Ahern, who took second place in the St. Pete Polls survey.
The winner of the Republican primary will move on to a head-to-head against Democrat Amy Kedron in the Nov. 6 general election. Kedron is a political newcomer and the only non-GOP candidate to qualify for the race.
District 6 is the only Pinellas County Commission seat that will be on the ballot this fall as no candidates qualified to challenge incumbent Commissioners Dave Eggers or Pat Gerard. They were both re-elected without opposition on June 22.
The district covers Pinellas Park, Seminole and the bulk of the county's southwestern shoreline, including Madeira Beach, Treasure Island and St. Pete Beach.