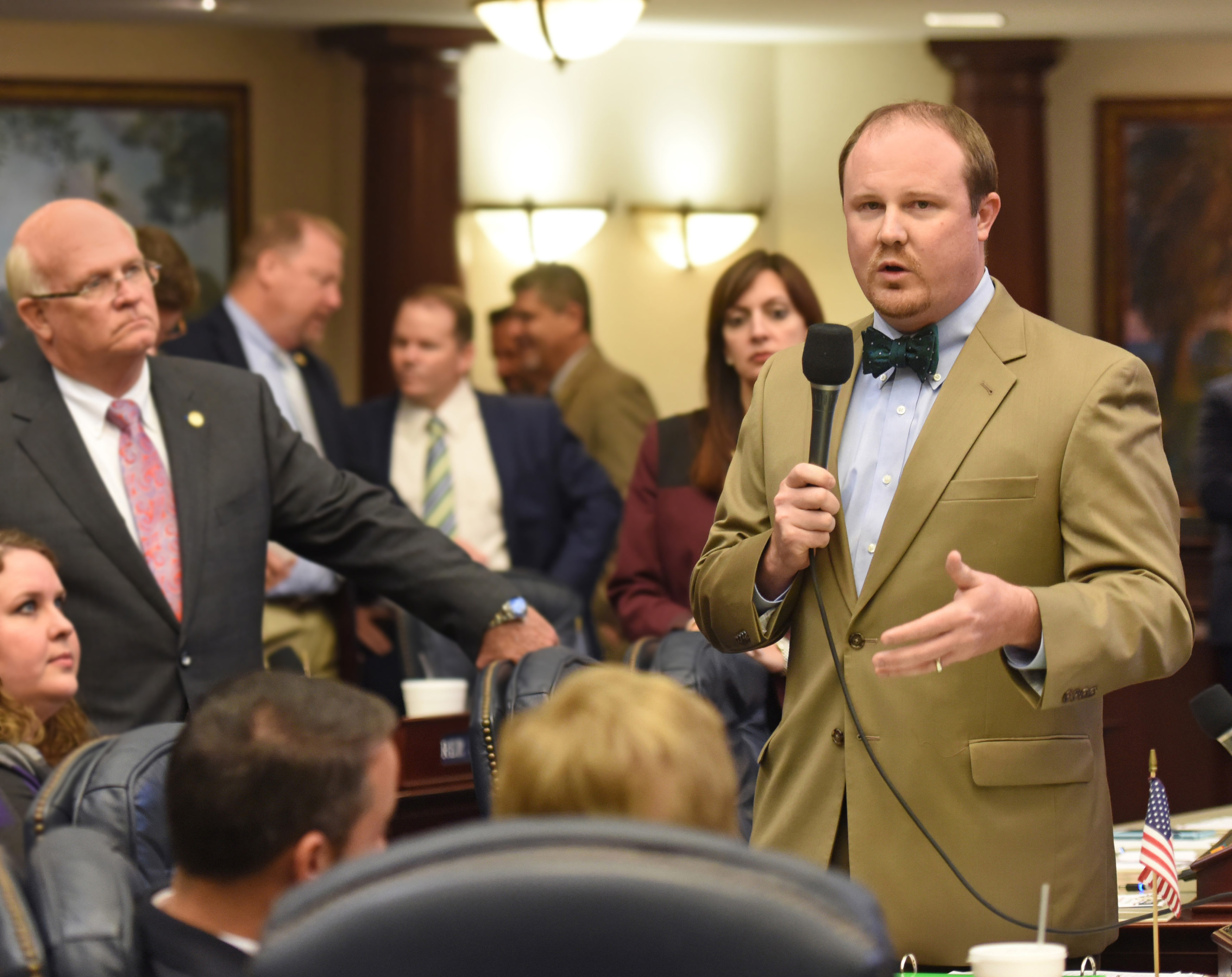 Pro-life leader John Stemberger threw his support behind Republican state Rep. Matt Caldwell in the race for Florida's next agriculture commissioner.
Stemberger, president and general counsel for Florida Family Action, mentioned both Caldwell's personal history and political background when announcing the endorsement.
"Matt Caldwell is the son of a pastor and a 7th generation Floridian whose family has a long history of farmers and small business owners," Stemberger said in a statement.
Caldwell touted the endorsement as proof he was the socially conservative choice. "As the true conservative candidate in the race, I am a staunch supporter of the right-to-life, an unwavering supporter of the Second Amendment, and consistently voted to cut taxes and reduce the size of government," Caldwell said.
"As Florida's next Commissioner of Agriculture, I am ready to stand on principle for Florida's families."
Caldwell's voting record and personal interactions with the FFA contributed the endorsement, Stemberger said.
"Matt has a 100-percent rating with Florida Right to Life and a recent a 100% A+ score on our Florida Family Action's Legislative Scorecard released earlier this week. We believe Matt is the best qualified candidate to help care for the natural resources of our great state and handle the other important business that comes before the Commissioner of Agriculture as a member of the Florida Cabinet."
Granted, 60 members of the 120 in the Florida House of Representatives also had 100-percent ratings this year.
The grades were based on votes on eight pieces of legislation in the state House in the 2017 and 2018 legislative sessions, including the expansion of vouchers through Hope scholarships and Gardiner and Florida tax credit scholarship programs, religious liberty bills and pregnancy support services.
And while Caldwell secured the FFA endorsement over Republican opponent state Sen. Denise Grimsley, she also earned a 100-percent A+ rating on the organization's legislative scorecard, one of six senators to do so this year. Both Caldwell and Grimsley were recognized as "Champions of the Family" by the group.
Stemberger alluded to other conservative endorsements Caldwell has in his column as he announced his own support.
"Our FFA Board of Directors had the opportunity to interview both Republican candidates in the race," Stemberger said, "and we believe Caldwell is the most conservative candidate with key endorsements from the NRA, Senator Marco Rubio, and over 100 other conservative leaders and organizations including now Florida Family Action."
The Republican field for agriculture commissioner also includes former state Rep. Baxter Troutman and retired Army Col. Mike McCalister.