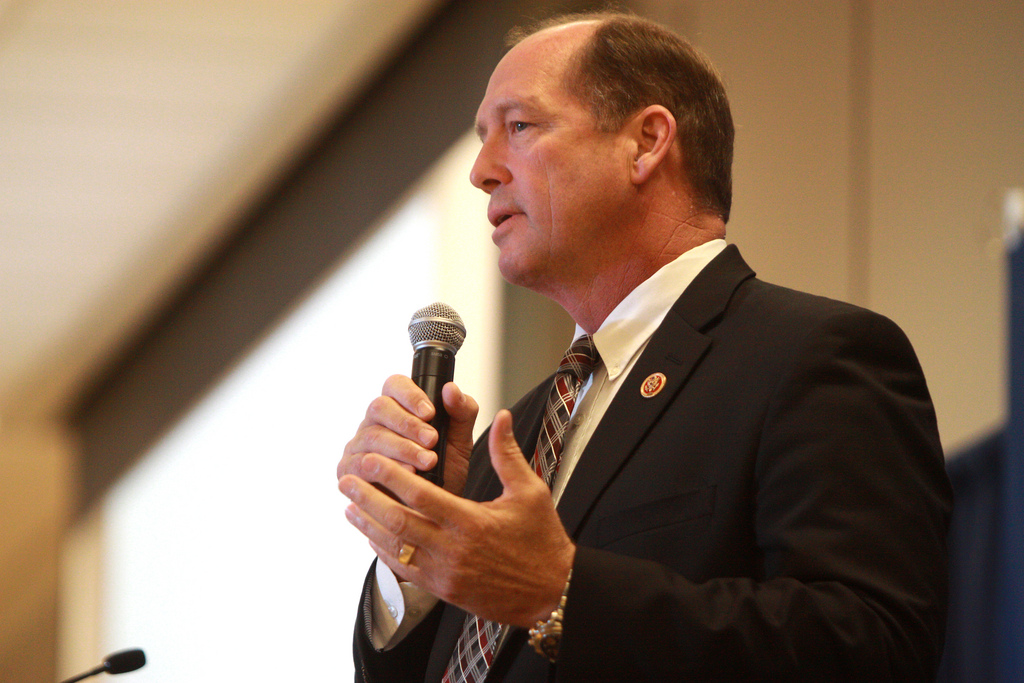 U.S. Rep. Ted Yoho, facing a primary challenge as he runs for his fourth term representing Florida's 3rd Congressional District, will have the chairman of the House Freedom Caucus by his side at three Saturday stops.
Rep. Mark Meadows' first stop with Yoho will be a "freedom brunch" at 9:00 a.m. at the Golden Ocala Golf and Equestrian Club.
Note: a $45 admission charge is expected of those 12 years of age or older.
The two Congressmen will be well advised to eat light, as noon offers the $30 a head Swamp Stomp BBQ at Newberry's Clark Plantation Wedding and Events.
Yoho's north-central Florida district sprawls northeast, and the two Congressmen close out the day with a Clay County variant on the Swamp Stomp BBQ theme.
The iconic Clay County Fairgrounds in Green Cove Springs sees that action kick off at 5 p.m. $30: the price of admission here as well.
Yoho, as of the end of June, had a sizable cash on hand advantage over opponent Judson Sapp ($431,093 to $133,012).