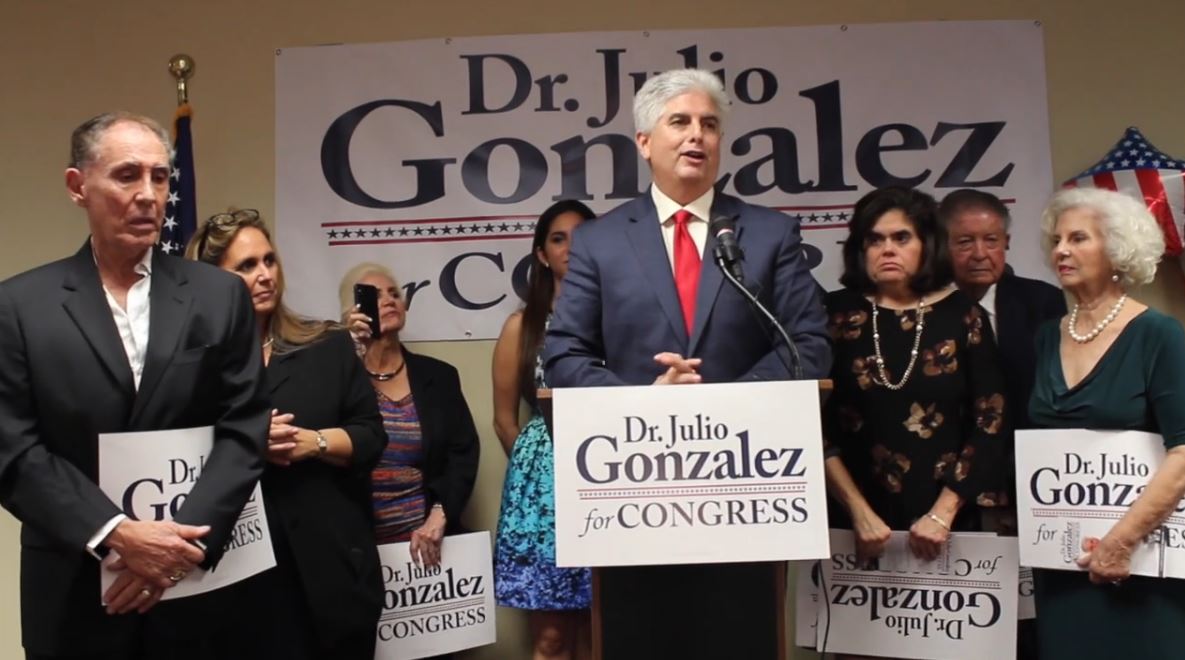 The nation's leading business group just picked a side in one of Florida's hottest Congressional primaries. The U.S. Chamber of Commerce endorsed Julio Gonzalez in Florida's 17th Congressional District.
"As a state representative, Dr. Gonzalez has been a strong ally for job creators and consistently voted to reform regulations and cut taxes to help small businesses grow," said Rob Engstrom, national political director for the Chamber.
"As a doctor and surgeon, he has been an advocate for real healthcare reform that focuses on the patient, not the government, as well as the impact healthcare costs have on small business. We need experienced leaders like Julio in Congress."
Gonzalez, a Venice Republican serving in the state House since 2014, boasts an A-percent voting record with the Florida Chamber of Commerce.
"As a small business owner, and health care professional, I deal with the challenges of government regulation on a daily basis," said Gonzalez.
"I've worked to cut taxes and regulations so that small businesses can focus on growing and creating more jobs, not more paperwork.  That is the focus I will bring in Congress."
Gonzalez has been locked in a highly competitive primary in the heavily Republican district. Other candidates running for the party nomination include state Sen. Greg Steube, a Sarasota Republican lawmaker, and Bill Akins, a Port Charlotte veteran and conservative activist.
Following the 2018 Legislative Session, Gonzalez had a grade of 96 percent on the Florida Chamber Legislative Report Card. The only vote Gonzalez cast in session that was against the position of the state Chamber was his vote in support of Patient Safety Culture Surveys, a bill that died in committee.
Steube, meanwhile, scored 74 percent, a C. That's based on voting opposite of Chamber recommendations on a number of bills regarding the state's business climate, many of them involving insurance regulations.
The race features one of the more heated Congressional primaries in the state this year. As of second quarter filings, Gonzalez had about $349,000 in cash on hand and Steube had more than $313,000. Akins remains the dark horse and held about $16,000 in cash.