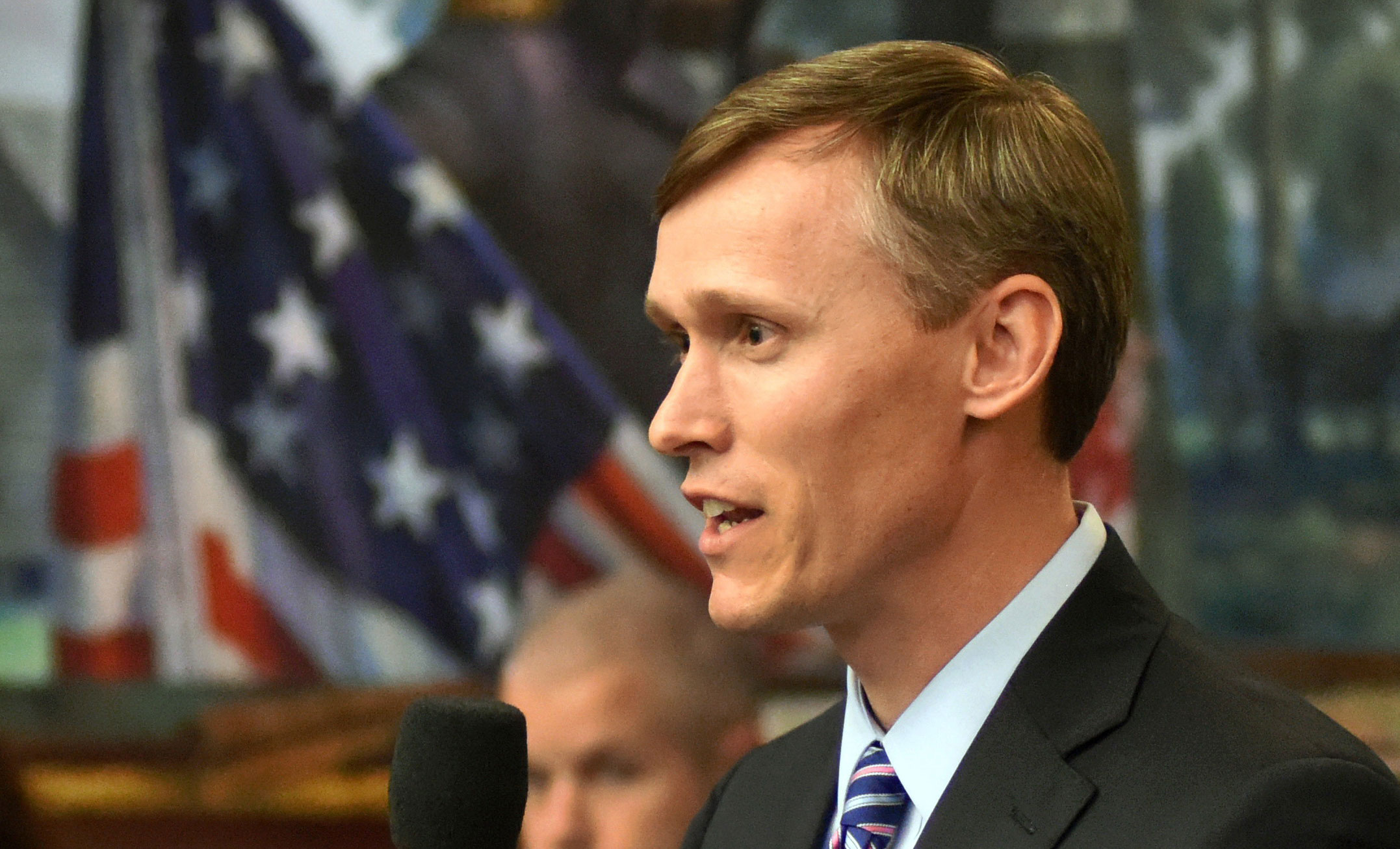 A new poll of the Republican primary for Attorney General shows Pensacola Republican Rep. Frank White an 11-point lead over former circuit court judge Ashley Moody.
The St. Pete Polls survey, conducted Friday and Saturday, found White with 39 percent support among likely Republican primary voters while Moody scored a 28 percent share. A third of respondents said they were unsure which candidate they would support come Aug. 28.
Compared to the previous measure from the same pollster, released in mid-July, both candidates have seen their level of support grow significantly. That poll, the first since the contest became a two-way race, found White with a 26-19 lead over Moody with more than half of Republicans undecided.
Among white Republicans, White's lead grows to 12 points. The same was true for Republicans over 70. However, his edge dips into the single digits among young and middle-aged Republicans. His lead also carries across all Florida media markets barring West Palm Beach and Miami, where Moody holds slim leads. The former prosecutor also led among voters self-identifying as Hispanic, a comparatively small subset, by a 28-26 margin.
White's overall lead is well outside the poll's margin of error. St. Pete Polls contacted 1,387 registered Republicans who said they planned to cast a vote in the primary race. The margin of error is plus or minus 2.4 percent with a 95 percent confidence level.

Just as impressive as the top-line results are the favorability scores.
More than half of those polled knew enough about White to offer their opinion, possibly due to his aggressive plan to hit TV early on in the primary race. Among those that answered the question, White scored a plus-31 in favorability.
By contrast, Moody's score was middling. Though she edged out her opponent by fractions of a point in name ID, she only ended up 4 points above water, 29-25.
The tepid response may be attributable to primary season mudslinging. Though Moody has the support of dozens of county sheriffs and current Attorney General Pam Bondi, she didn't start hitting the airwaves until mid-July — more than a month after Team White announced their first ad.
White also got some digs in over Moody's decision to accept public funding for her campaign. That decision is not an uncommon one — both Republicans running for Governor, Agriculture Commissioner Adam Putnam and U.S. Rep. Ron DeSantis, did the same — and Moody hit back by saying the funding program was made to help candidates compete against self-funders such as White, though her message wasn't backed up by a direct mail campaign.
Through July 27, White had amassed more than $4.5 million for his campaign and committee accounts, including $2.77 million in self-funding and at least $400,000 in contributions linked to his father-in-law and employer, car dealership magnate Sandy Sansing. He has $1.65 million on hand.
Through the same date, Moody had raised more than $3.6 million across her accounts and had $1.83 million banked.
The winner of the head-to-head between Moody and White will likely face Tampa Democratic Rep. Sean Shaw in November. A pair of polls, now somewhat stale, showed Shaw with an edge no matter which Republican he faces on Election Day.