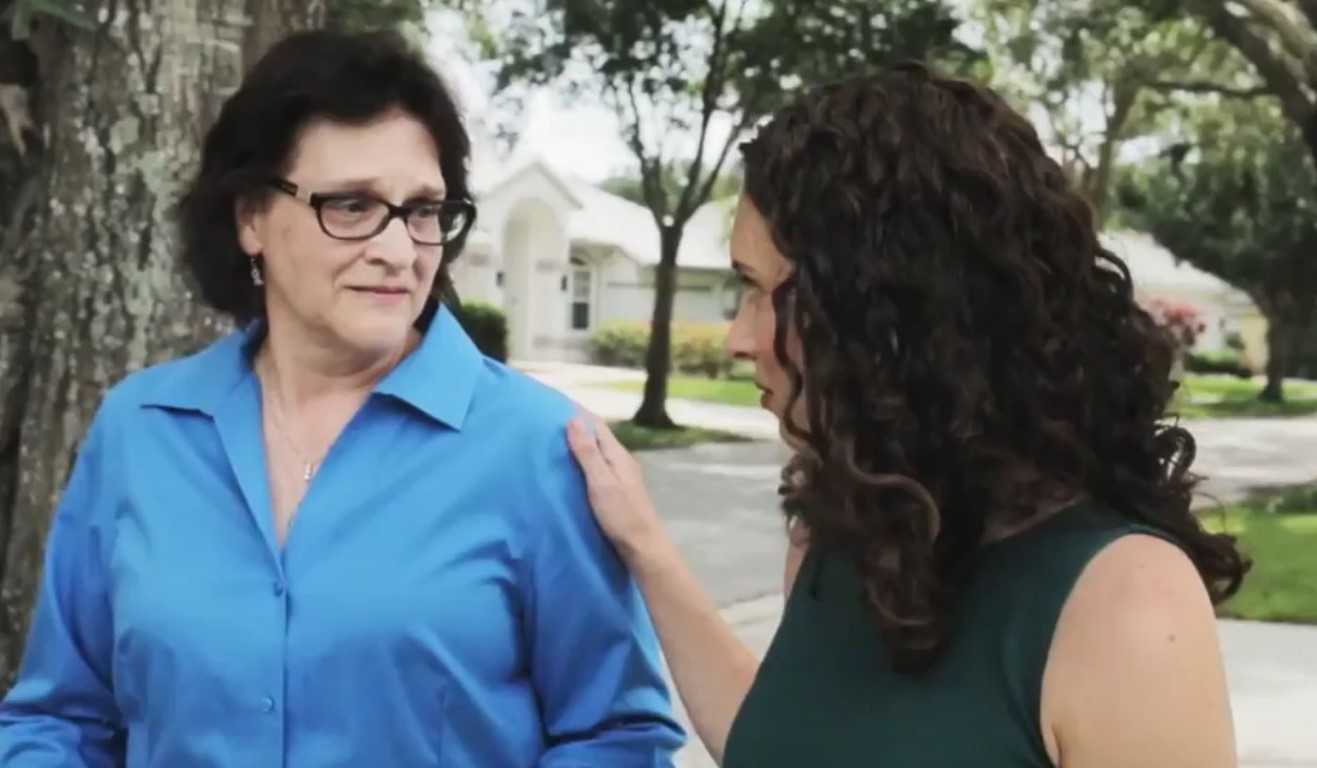 Democratic Congressional candidate Lauren Baer is out with her second TV spot, taking aim at incumbent U.S. Rep. Brian Mast on his health care record.
The spot's title, "Ronnie," refers to Veronica "Ronnie" Ciaramella, a breast cancer survivor from Jupiter who speaks in the ad about her experience with the health care system. In a conversation with Baer, Ciaramella recounts her hearing the news of her diagnosis.
"Routine mammogram, that was it," Ciaramella says. "Life changed. I went from not having a pre-existing condition to 'this is gonna be my life now.'"
"You called Brian Mast and you pleaded with him to protect your health care," says Baer in response. "And then he voted to take it away. How did that make you feel?"
"Like I was sucker-punched," replies Ciaramella. "I'm not important or not valuable enough."
Baer concludes with a message to Ciaramella and other voters. "I promise you, when I get to Congress, being a woman won't be a pre-existing condition."
The Affordable Care Act (ACA) added protections for patients with pre-existing conditions, preventing health insurance companies from charging those patients more money.
After repeatedly attempting to repeal the ACA during the Obama presidency, Republicans were given a chance to undo the law following Donald Trump's victory in 2016. Mast and other House Republicans successfully passed a repeal bill which allowed insurers to claw back conditions they would cover.
However, repeal efforts were defeated in the Senate, when Republicans were unable to agree on a suitable compromise. That allowed the ACA to remain in place, though Republicans have found other ways to chip away at the law's structure.
Despite the GOP's failure to fully repeal the ACA, Baer's ad is a sign that Democrats won't let that vote go as they campaign in the 2018 midterms.
Baer, a former Obama administration official, is competing with former Navy JAG Pam Keith for the Democratic nomination in Florida's 18th Congressional District.
Analysts differ on Democrats' chances in the District. The Cook Political Report says the race "leans Republican," while Larry Sabato rates the seat as "likely Republican."
Baer's new ad is set to air on broadcast and cable TV in the Palm Beach market.