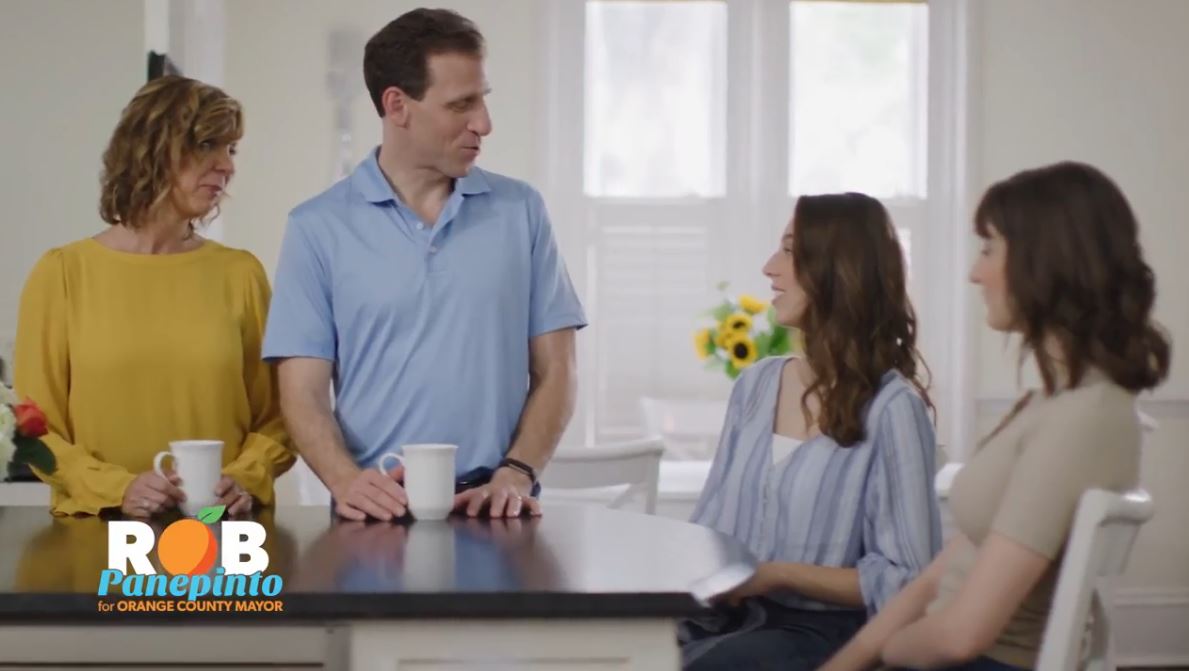 Orange County mayoral candidate Rob Panepinto is launching his second television commercial, this time highlighting his commitments for a diverse economy, affordable housing and public safety.
The 30-second ad, "Vision," picks up where his first commercial left off, first providing a human-side for the Winter Park entrepreneur, with shots of him and his family, and then a brief outline of his vision for the county.
He quickly moves through his messages: "We must foster a diverse economy with higher-wage jobs," he says while walking across a factory floor. "Encourage local business growth. Create more affordable housing. And improve public safety in our neighborhoods."
Panepinto is going up against Orange County Sheriff Jerry Demings and Orange County Commissioner Pete Clarke in the Aug. 28 mayoral election.
At the end of the spot, his message returns to the human side, showing him and his wife sitting on a porch: "Stacey and I are raising our girls here. I want to build a better Orange County for our kids, and yours."