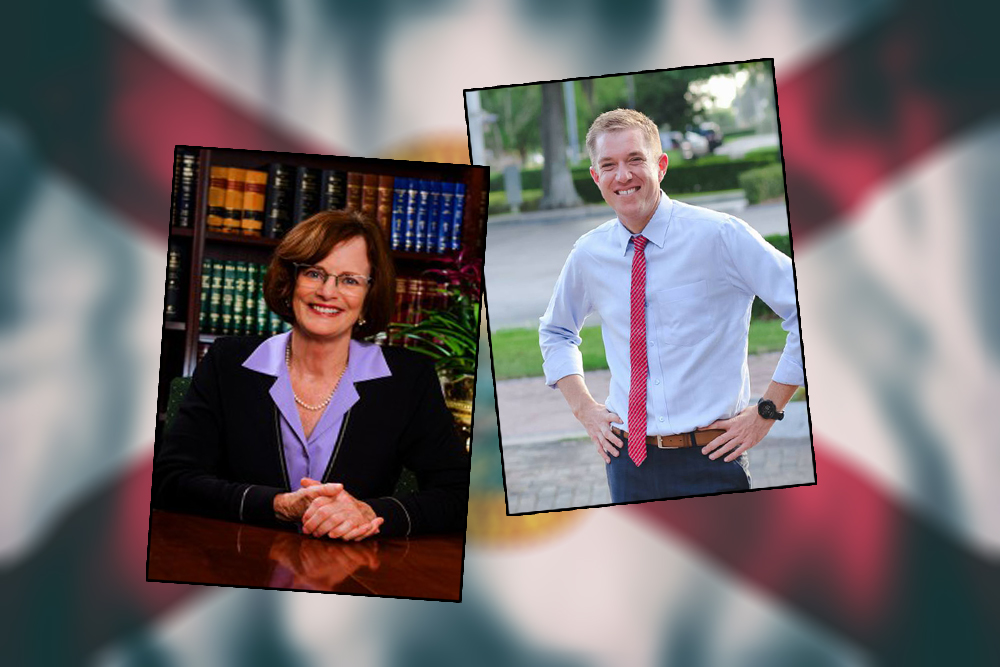 Valrico Democrat Andrew Learned attacked his primary opponent in Florida's 15th Congressional District on Wednesday over recent spending by a so-called "dark money" group.
The Learned campaign pointed to recent Federal Elections Commission filings showing that a super PAC by the name of "REINVESTING IN AMERICA" had tossed $19,487 to Washington-based Resonance Campaigns for a data file and a direct mail campaign in support of Lakeland Democrat Kristen Carlson.
Resonance Campaigns says it creates "direct mail and digital content for labor unions, Democratic candidates and progressive organizations." The shop's website shows off work completed for public employee union AFSCME, labor union SEIU and a Democratic state senator in Virginia, among other clients.
REINVESTING IN AMERICA, however, is a little more secretive about its work.
Documents available on the FEC website show the committee was opened in mid-July by Lauren E. Leonard, a former federal employee who most recently worked as the White House liaison at the U.S. Department of Commerce during the Obama Administration.
The committee has not yet filed a finance report, though the spending reports it has turned in indicate it has also spent about $75,000 on direct mail campaigns backing Detroit Democrat Haley Stevens, a former Obama Administration official who on Tuesday won the primary for Michigan's 11th Congressional District.
The Learned campaign said the lack of transparency in who is funding REINVESTING IN AMERICA is troubling while also hitting Carlson for past campaign contributions to Republican politicians, most recently a $50 check to Bartow Republican Jennifer Spath, who lost the special primary for House District 39.
"Dark money is coming in at the last minute to help Carlson, after she wrote thousands of dollars in checks to Republicans," said campaign manager Jaden Slagle. "There is no place for this in the Democratic Party. This is shameful and Kristen Carlson needs to disavow this group."
Learned's team then reiterated the candidate's vow to not accept contributions from corporate PACs and to end Citizens United.
While that commitment is becoming more common among Democratic politicians, it's important to note that independent expenditures — what REINVESTING IN AMERICA's spending is classified as — must be made without consulting or communicating with candidates, otherwise such expenditures are considered campaign contributions and subject to limitations.
Carlson and Learned are running alongside Ray Pena in the Aug. 28 Democratic primary for CD 15, which is open due to the retirement of Republican U.S. Rep. Dennis Ross.
The winner of the Democratic nomination will face one of five Republicans, likely Dover state Rep. Ross Spano or former Auburndale Rep. Neil Combee, in the Nov. 6 general election.
CD 15 is split between Hillsborough and Polk counties, with about 10 percent of the district's voters living in Lake County. The district voted plus-10 for Donald Trump two years ago and had been considered a Republican lock, but the combination of Ross' retirement and strong fundraising numbers from the Democratic candidates caused the political handicappers at the Cook Political Report to shift their assessment from of the seat from "Likely Republican" to "Lean Republican."