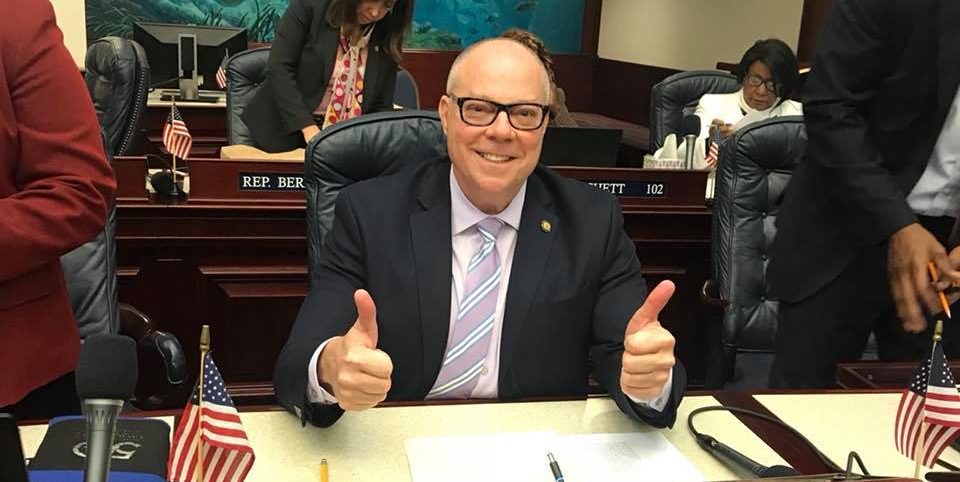 A new internal poll from the David Richardson campaign shows him within 12 percentage points of Donna Shalala in the Democratic primary for Florida's 27th Congressional District. That's according to a report by POLITICO.
The survey, conducted by Frederick Polls, shows Shalala in first place with 32 percent of the vote. Richardson is in second, with 20 percent.
The good news for Richardson: The remaining candidates are all in the single digits.
Former Knight Foundation Program Director Matt Haggman earned 8 percent, Miami Beach Commissioner Kristen Rosen Gonzalez brought in 7 percent, and former University of Miami academic adviser Michael A. Hepburn received just 4 percent of the vote. 28 percent were undecided.
The poll also shows a 19-point drop in the number of undecideds from the campaign's last survey of the race.
Richardson's vote share went up nine points while Shalala's moved up only three. Haggman saw a six-point bump. Hepburn added just one point and Rosen Gonzalez saw no movement.
The poll was taken Aug. 6-7 and surveyed 300 likely Democratic primary voters. It contains a fairly large 5.6 percent margin of error.
"Even before my two new ads hit, I gained nine points since June, whereas Donna Shalala is stuck in a statistical standstill," said Richardson of the survey's results.
"This poll clearly shows that I am the only one in the race who can stop the coronation of this corporate establishment candidate. With three weeks to go, I will do everything I can to increase this momentum by communicating my progressive platform and proven track record."
*                    *                   *          
Of course, this being an internal poll released by one of the campaigns, one has to question just how much it matches up with the reality of the race.
To that point, a recent poll released from the Haggman campaign by RABA Research painted a different picture. It showed Haggman in second place with 16 percent of the vote while Shalala sat in first with 26 percent.
That survey had Richardson in third with 15 percent, Rosen Gonzalez with 11 percent, and Hepburn with four percent.
Which poll is more accurate? It's hard to say. Unfortunately, there has been a lack of public third-party polling in the race to help give context to these internal numbers.
Richardson's internal survey also showed a net 10 percentage point increase in his favorability ratings, while Shalala's dropped by four percentage points. Richardson now sits at +31 overall (41 percent favorable, 10 percent unfavorable) while Shalala sits at just +20 (50 percent favorable, 30 percent unfavorable).
If accurate, that could be an effect of Richardson's ad campaign, which had sought to frame him as the progressive alternative to Shalala.
With just 18 days to go until the Aug. 28 primary, every candidate is trying to make their case to Democratic voters that they deserve the nomination in what is a flippable district, according to analysts. Have Richardson and Haggman done enough? Only time will tell.