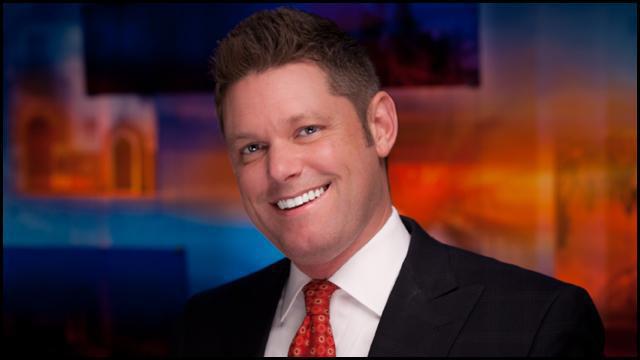 After a stalled effort to sue his employer, former 10Weather WTSP meteorologist Jim Van Fleet faces another legal storm, attempting to "barter" payment of his legal bills.
Van Fleet, 43, served as chief at WTSP-Channel 10 in St. Petersburg from 2011-2016. He currently works as the chief meteorologist for Royal Caribbean International.
In 2016, Van Fleet sued WTSP, accusing the station of planting false rumors of drug use and other misbehavior, which he called a "conspiracy to oust him from his job." Tampa-based Solomon Law attorneys Stanford Solomon and Gabriel Pinilla represented him — billing Van Fleet at $500/hour.
According to a July 30 lawsuit filed by Solomon Law in Hillsborough County, Van Fleet told the firm that he couldn't afford to pay them quickly — first promising $500 a month, then lowering it to $300 — because Royal Caribbean paid him $55,000 less per year than what he made at WTSP.
Now living in Miami, Van Fleet claimed rents are higher there than in the Tampa Bay area.
However, according to the court records, Solomon points out that there were some months when Van Fleet didn't pay a dime.
Documents attached to the filing show Van Fleet urged Solomon to accept "in-kind payments" in lieu of cash.
For example, Van Fleet suggested he could help the firm grow its client base — and counteract negative online reviews — by publicly endorsing the firm, in exchange for an 80 percent reduction of his balance.
Van Fleet also claimed people would naturally think Solomon helped him win a big settlement, despite neither winning nor losing his case against WTSP. Records show Van Fleet dismissed the case on Sept. 20, 2017. He also offered to help repay his debt by becoming an expert witness — for free — on meteorological issues.
Stanford Solomon rejected each suggestion: "I just want you to pay the outstanding g [sic] invoices as you keep promising to do. I am not interested in barter."
In an April 2018 email, Van Fleet then offered to pay Solomon back at the reduced rate of $300/month.
"I paid $1,000 last month and quite surprisingly got a very nasty email in return," he wrote. "I shouldn't have been surprised though given all the reviews and feedback regarding Sandy and warning to stay far away."
In 2015, Van Fleet's landlord sued him and girlfriend Kenlie Reed in Pinellas County for unpaid rent.
According to an online docket for Van Fleet's divorce case, ex-wife Gillian Van Fleet is still trying to get him to make court-ordered payments. The couple split in 2010.
Solomon Law says the weatherman owes $57,931 in legal fees, plus 12 percent annual interest. It is seeking payment.