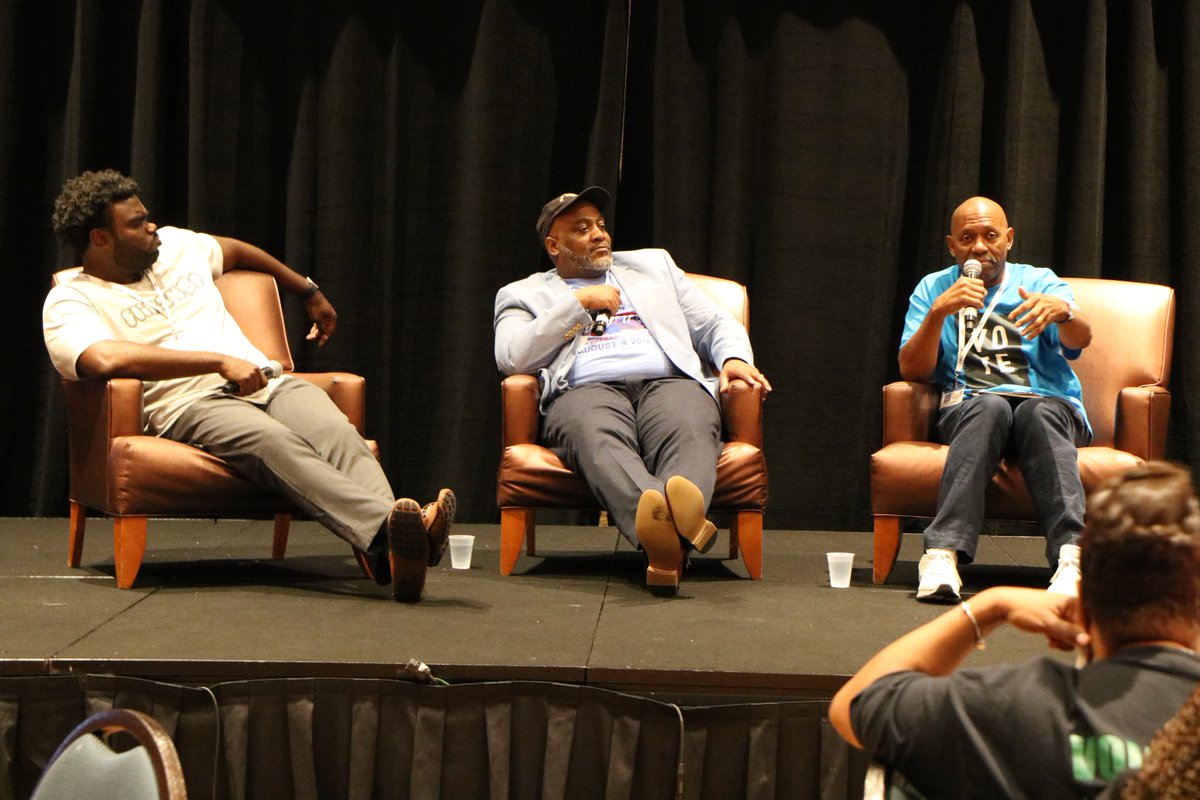 Supporters rallied this weekend in Orlando behind a ballot initiative to restore voting rights for ex-felons.
The Florida Rights Restoration Coalition held its Second Chances Convening Thursday through Saturday at the Rosen Centre Hotel, where hundreds of supporters gathered around Amendment 4, a measure set to appear on the November ballot statewide.
"Through the hard work of Florida voters and the unwavering dedication of a truly grassroots movement, we will reach a historic milestone in November," said Neil Volz, political director for the Coalition.
"These are our family members, friends and neighbors that have paid their full debt to society and earned the opportunity to participate in and give back to their communities."
Amendment 4 if passed would automatically restore voting rights for convicted felons once they finish their sentences completely, including restitution and probation. Those convicted of murder and sex offenses would be excluded.
Of course, as most convicted felons today don't have their rights restored, the campaign behind the measure faces an unusual obstacle in getting 60 percent of voters to pass a measure that helps only those who cannot vote.
Florida Rights Restoration Coalition President Desmond Meade on Friday stressed to attendees the importance of organizing and getting people behind the measure.
"Our ancestors marched and died for this. We have only one shot, we can't afford to leave one dollar on the table or one door unknocked." –@desmondmeade inspiring us all #FRRC2018 #2018FRCCConvening #SecondChances pic.twitter.com/X1hIcYeYnN

— Andrea Mercado (@DREAMERcado) August 10, 2018
The event Saturday held a Youth Caucus session, one of many sessions held at the conference on educating the public on the constitutional amendments finer points while organizing a broad coalition that crosses partisan and demographic lines.
Jhody Polk, the organizer behind the Say YES to Second Chances campaign, spoke on a panel about how personal stories can compel voters. She's a paralegal today, but as a youth served a sentence for grand theft.
"Vote for Amendment 4 because behind that is me, and the possibilities of so many people," she said at the conference.
But the event also touched on issues besides the ballot measure, with speakers also discussing getting voter IDs for returning citizens.
Conference organizers say the Second Chances campaign already has $8 million raised. Meade expressed optimism at the event's start.
"With the support of people from all walks of life and backgrounds, we have become a shining example of what can happen when we come together along the lines of humanity," Meade said.