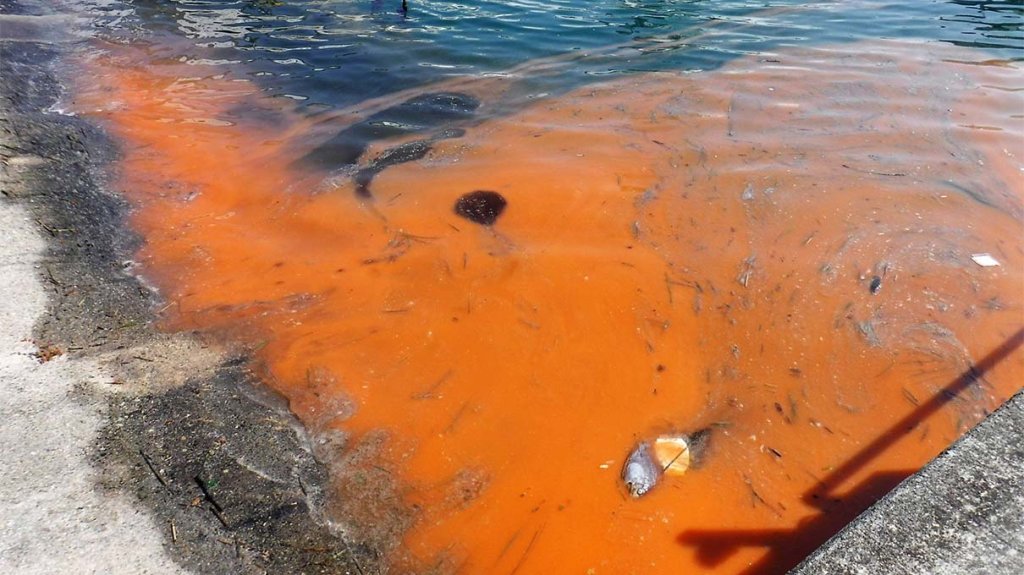 Red tide is in all the headlines now. It's bad.
But let's go back to a time before Florida's beaches were filled with rotting fish, dolphins and manatees. Back to a time when Rick Scott came to Tallahassee as Florida's Governor in 2011 with a two-fold mission: Cut the state budget and get people back to work.
He succeeded on both fronts.
More than 700,000 jobs in the state have been created on his watch, and in his early years, he was ruthless about slashing state spending. At one point, he had cut the budgets of the state's water management districts by $700 million.
While some of that has been replaced, funding is still about $300 million below what it was when he took office.
That's the kind of thing that people remember when toxic red tide is moving up Florida's Gulf Coast, killing sea life and stinking to high heavens. That's on top of the pea-green algae bloom that was making people sick on the Atlantic side of the state.
Water is everything in Florida, and when something like this happens it affects everyone – whether you're inland or on the beach. The image of beaches covered by poisoned sea life can cripple tourism and the domino effect that can devastate multiple industries.
Scott declared a state of emergency to deal with the problem, but it's a little late to close the barn door now. Perhaps a fully funded water management district could have taken some preemptive action to lessen the impact of what is turning out to be a full-fledged disaster for the state.
Let's be honest, though.
To a politician like Scott, these agencies can be seen as money-sucking nuisances. When they work well, the Governor doesn't get credit because when the beaches are clean, that's what people expect. You don't get brownie points for that.
It's only after the water becomes poisonous to Flipper that the public starts looking for someone to blame.
In Scott's campaign ads for the U.S. Senate, he has tried to make U.S. Sen. Bill Nelson, his Democratic opponent, out to be the guilty party because he's in Washington, you know. But that's a hard sell because environmentalists have been blasting Scott since he took office for gutting protections and regulations for Florida's fragile ecosystem.
Developers always complain about regulations because that cuts into profits, and Scott – like most Republicans – has been a friend to them. With a compliant Legislature eager to tout Florida as a business-friendly, low-tax, low-regulation state, the kind of safeguards for problems like red tide became just more red tape to eliminate.
There is a reason water management districts exist, though. On the Florida Department of Environmental Protection website, it says the agency's core mission is to protect the water supply, water quality, flood protection and floodplain management, and natural systems.
That's a big job.
Scott helped undermine that by stocking some of those management boards with developers. Conservation programs were decimated. Development took a high priority over protection.
And now we get dead fish on the beaches.
How can anyone be surprised?