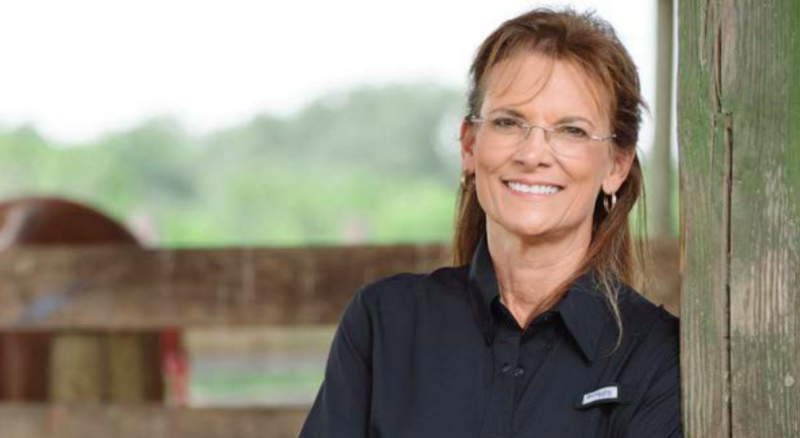 Senate President Joe Negron and a half-dozen of his predecessors announced Thursday that they were backing Sebring Sen. Denise Grimsley in the Republican primary for Agriculture Commissioner.
"Denise undeniably has the best experience and background to be Florida's next Commissioner of Agriculture," said Negron, who is leaving the Senate effective Election Day. "I am proud to lend her my full endorsement and support, and look forward to seeing her continue to connect with voters around the state as she shares her compelling story of growing up in agriculture and becoming a nurse, businesswoman and lawmaker."
Joining Negron were his three immediate predecessors, former Sens. Andy Gardiner, Don Gaetz and Mike Haridopolos, who, taken together, have headed the Florida Senate for the entirety of the 2010s. Also backing Grimsley were former Senate Presidents Ken Pruitt (2006-08), John McKay (2000-02), and Jim Scott (1994-96).
"Many of us, having worked in the Florida Legislature alongside Denise, have seen firsthand her determination and passion to help make Florida a better place to live and work for all Floridians," said Gaetz, who served as Senate President during Grimsley's first two years in the Florida Senate.
Gardiner added that Grimsley's "background in health care, in management of a business and as a compassionate conservative will give all Floridians a caring voice," while Haridopolos said Grimsley "was a force in the Florida Legislature and she'll be a force in the cabinet."
"Her management and budget experience both in the Legislature and in business gives her an unmatched ability to expertly lead the Florida Department of Agriculture and  Consumer Services," Haridopolos continued.
Like Haridopolos' tenure, Pruitt's time as Senate President aligned with Grimsley's service in the Florida House, where she represented Collier, Glades, Hendry and Highlands County in the old House District 77.
"Denise Grimsley is battle tested and ready to step into the role of Commissioner of Agriculture and I am proud to lend her my endorsement," Pruitt said.  "She knows just how important agriculture is to Florida because she grew up in it, most importantly, she has a plan for its future that will ensure future generations of farmers and ranchers will prosper."
McKay's and Scott's terms came before Grimsley's first election, but nonetheless, they were impressed with her background and her 14-year record as a lawmaker.
"I grew up in the same part of the state that Denise did and I know much of her strength comes from being a daughter of Florida's Heartland," McKay said. "We need a thoughtful fiscal conservative on our Cabinet, a person who will fairly listen to all views and truly represent our best future, so I am pleased to endorse Denise Grimsley for Commissioner of Agriculture and Consumer Services."
Negron and the past Senate Presidents join incoming Senate President Bill Galvano and his likely successor, Senate Majority Leader Wilton Simpson, in endorsing Grimsley for Agriculture Commissioner. She recently landed support from another nine sitting Senators, making for 12 of the 22 sitting Republican Senators, excluding herself, who have signed on in support of her statewide bid.
"I am honored to have the support of so many experienced leaders who have dedicated themselves to serving our state's citizens by determinedly leading the Florida Senate," Grimsley said. "As a mother and grandmother, businesswoman and legislator, and the fifth-generation Floridian in my family to be involved in agriculture, I know that the hard work to improve our state isn't done yet; and, I am grateful to this esteemed group of servant leaders who have endorsed my campaign."
Outside of legislative support, Grimsley has picked up endorsements from dozens of local officials, 36 current county sheriffs, the Fraternal Order of Police, Florida Professional Firefighters, the Florida Realtors and the Florida Medical Association, among many others.
Grimsley faces Lehigh Acres Rep. Matt Caldwell, retired U.S. Army Col. Mike McCalister and former Winter Haven Rep. Baxter Troutman in the Republican primary.
Caldwell and Grimsley are the standouts on the Republican side, with Caldwell also announcing endorsements by the truckload — his most recent bulk endorsement came in from 16 county constitutional officers, with other nods including the National Rifle Association and several of his Republican colleagues in the state House.
Grimsley, who recently released her first TV ad, leads the primary race in true fundraising with $2.65 million in outside cash raised since she entered the race in February 2017. She also currently holds the cash lead with more than $1.1 million in the bank between her campaign account and two political committees, Saving Florida's Heartland and Let's Grow Florida.
Caldwell, meanwhile, has also broken the $2 million mark since entering the race in April 2017 and had a little over $1 million in the bank at last check-in.
Troutman, however, has pumped $3 million into his campaign fund and raised about $500,000 in outside cash, though his high burn rate has left him with just $322,500 on hand as of Aug. 3. McCalister, for his part, has raised just $22,604, including nearly $19,000 in candidate loans.
The winner of the Republican nomination will move on to November when they'll face one of three Democrats: lawyer Nikki Fried, Homestead Mayor Jeff Porter or South Florida Audubon Society President Roy David Walker.
Of the three, Fried has had the most success in fundraising and endorsements, with her most recent backers being Democratic U.S. Reps. Charlie Crist and Lois Frankel.
The primary election is Aug. 28. The general election is Nov. 6.