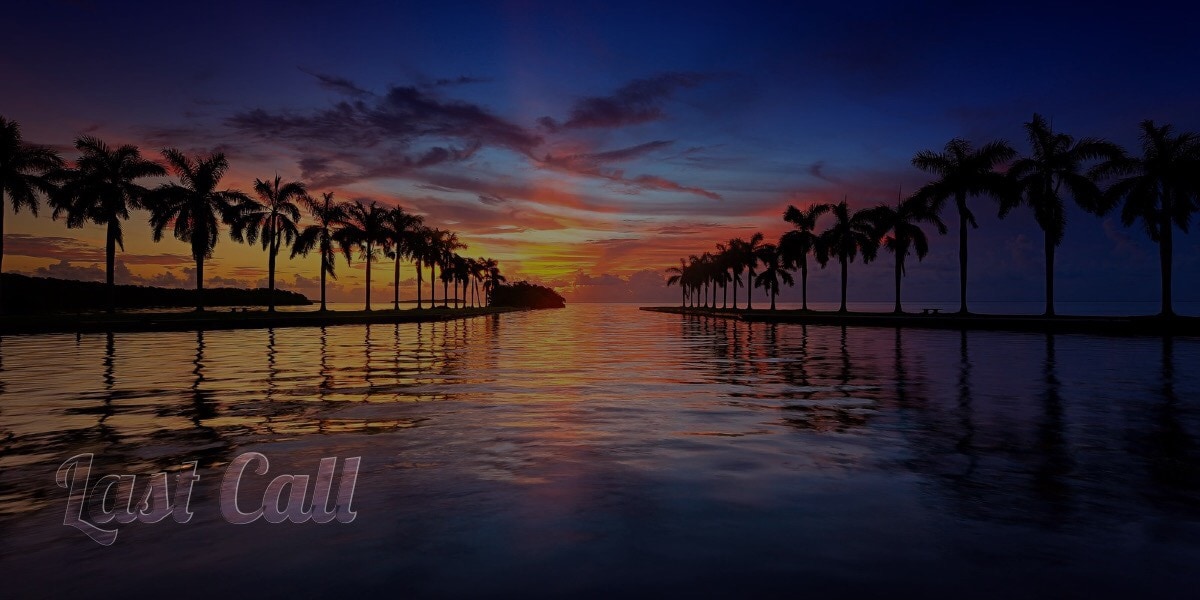 Last Call — A prime-time read of what's going down in Florida politics.
First Shot
Florida Politics is just $400 short of our goal to crowdfund one final poll of the Democratic primary for Florida governor.
Would you please kick in $50 toward this effort? To do so, you can PayPal the money by clicking on this link, PayPal.me/FloridaPolitics. Thank you!
—
The Senate announced Thursday that the chamber will convene Nov. 20 for the Organization Session.
But that should come as no surprise: The meeting is constitutionally mandated to be held 14 days after a general election "for the exclusive purpose of organization and selection of officers."
That means the House will convene on that day too.
There aren't any agendas yet but expect the usual swearing-in of new members — though that's only ceremonial; lawmakers officially take office upon election.
Also, speeches from the new leaders: What will then be Senate President Bill Galvano, a Bradenton Republican and House Speaker Jose Oliva, a Miami Lakes Republican.
(This presumes the GOP doesn't lose its majority in either chamber, which is unlikely as of now.)
Each chamber also will review and approve its respective set of new rules to govern each body for the next two years.
Evening Reads
"Lyndsey Graham hints that Donald Trump may oust Jeff Sessions 'sooner rather than later'" via Rebecca Morin of POLITICO
"Group files ethics complaint against Bill Nelson over Russia hacking claim" via Alex Leary of the Tampa Bay Times
"A fiery Gwen Graham is already looking past next Tuesday" via Mitch Perry of the Florida Phoenix
"Bob Graham cuts a $500,000 check in his daughter's race of Governor" via Lawrence Mower of the Tampa Bay Times
"Tom Steyer, George Soros spearhead $650K cash infusion for Andrew Gillum" via Marc Caputo of POLITICO Florida
"Jeff Greene pulls TV ads ahead of primary" via David Smiley of the Miami Herald
""Wife of House District 56 write-in candidate said Jeff Mann tricked husband" via John Chambliss of the News Chief
"All 5 Democratic candidates for governor call for Joel Greenberg to resign" via Steve Lemongello of the Orlando Sentinel
"Florida's red tide has produced 2,000 tons of dead marine life and cost businesses more than $8 million" via Paul Murphy of CNN
"After 'attempted self-castration,' transgender inmate wins case against state" via Florida Politics
"How Brazil stole the production of orange juice from Florida" via Pete Q.W. Chung of CNBC
Quote of the Day
"Jeff Sessions recused himself, which he shouldn't have done, or he should have told me. He took the job, and then he said, 'I'm going to recuse myself.' I said, 'What kind of man is this?'" — President Donald Trump, renewing his criticism of Attorney General Sessions for stepping out of the investigation into Russian interference in the 2016 presidential election.
Bill Day's Latest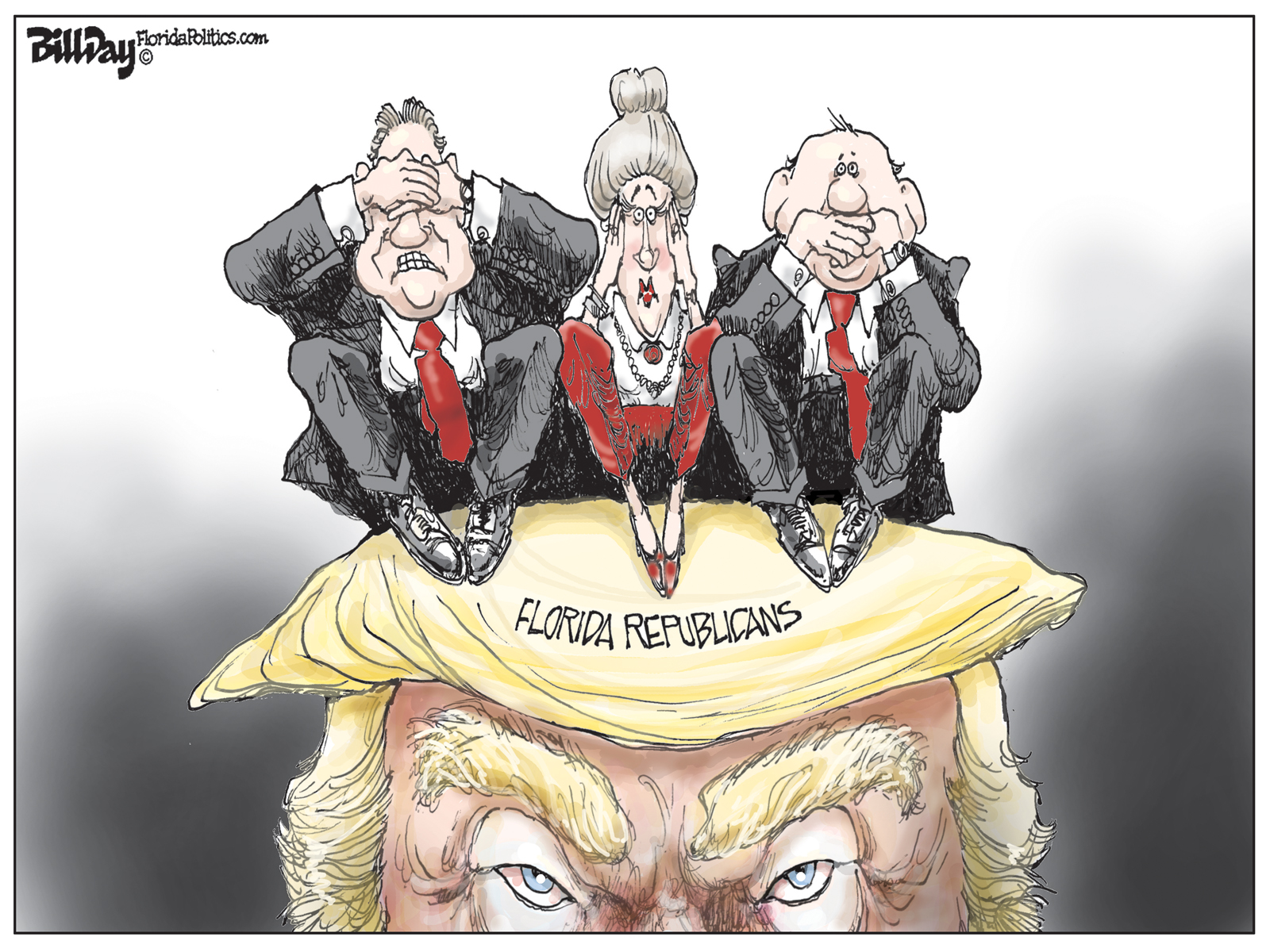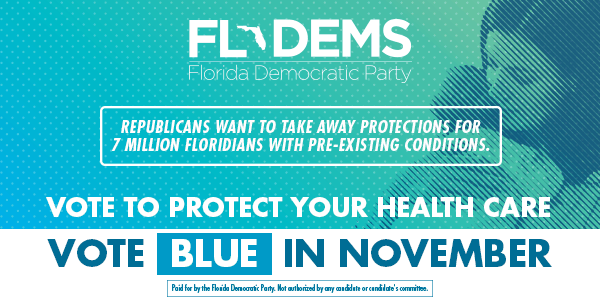 Breakthrough Insights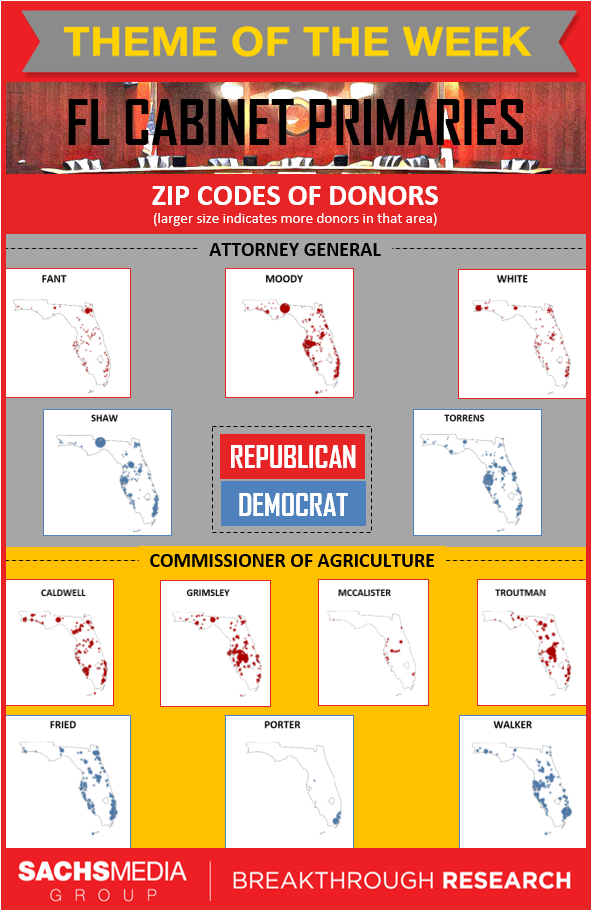 Wake Up Early?
GOP candidate for Attorney General Ashley Moody will speak at Café con Tampa. That's at 8 a.m., Upstairs at Oxford Exchange, 420 W. Kennedy Blvd., Tampa. The cost is $12, breakfast buffet included.
Republican Carlos Reyes, who is seeking to unseat Democratic U.S. Rep. Debbie Wasserman Schultz in Congressional District 23, will hold a meet-and-greet event in Broward County. That's at 8 a.m., Einstein's Bagels, 340 North Park Road, Hollywood.
GOP candidate for Governor Adam Putnam will join supporters for an Escambia County grassroots breakfast. That's at 8:30 a.m. (Central time), Bodacious Brew, 407-C South Palafox St., Pensacola.
Democratic candidate for Governor Andrew Gillum continues his "Bring It Home" bus tour with a slew of events Friday:
— An early voting meet & greet is at 9 a.m., Manatee County Democratic Party, 435 Cortez Road W., Bradenton.
— An early voting site visit is at 9:30 a.m., Supervisor of Elections, 600 301 Blvd. W., Bradenton.
— Another early voting meet & greet is at 10:30 a.m., Newtown Public Library, 2801 Newtown Blvd., Sarasota.
— An environmental 'listen and learn' tour is at 12:45 p.m., Cape Coral Yacht Club, 5819 Driftwood Pkwy., Cape Coral.
— A community Town Hall is 2:15 p.m., Dunbar Community School, 1857 High St., Fort Myers.
— Another meet & greet is 4:30 p.m. at Lozano's Mexican Restaurant, 405 New Market Road, Immokalee.
— Finally, a get-out-the-vote rally is 7:15 p.m., St. John First Missionary Baptist Church, 600 SW Eighth St., Belle Glade.
Putnam will later join supporters for lunch in Jackson County. That's at noon (Central time), The Oaks Restaurant, 4727 Highway 90, Marianna.
Gov. Rick Scott will speak to the Latin Builders Association at their August luncheon. That's at 1 p.m., The Biltmore Hotel, 1200 Anastasia Ave., Coral Gables.
Circuit Judge Karen Gievers will hear arguments about a proposed constitutional amendment aimed at expanding crime victims' rights after a challenge that its wording would mislead voters. That's at 1 p.m., Leon County Courthouse, 301 South Monroe St., Tallahassee.
Democrat Liv Coleman, running for an open seat in House District 73, is slated to take part in a meet-and-greet event. That's at 4 p.m., Esplanade Golf and Country Club, 12825 Malachite Dr., Lakewood Ranch.
State candidates, political committees and parties face a Friday deadline for filing reports showing finance activity through Aug. 23.
Looking Ahead
Putnam is expected to campaign at a barbecue event in Hillsborough County. That's Saturday, 6 p.m., M&B Products, 8601 Harney Road, Tampa.
Early voting for the Aug. 28 primary elections will end in many areas of the state. Some counties will continue to hold early voting Aug. 26.