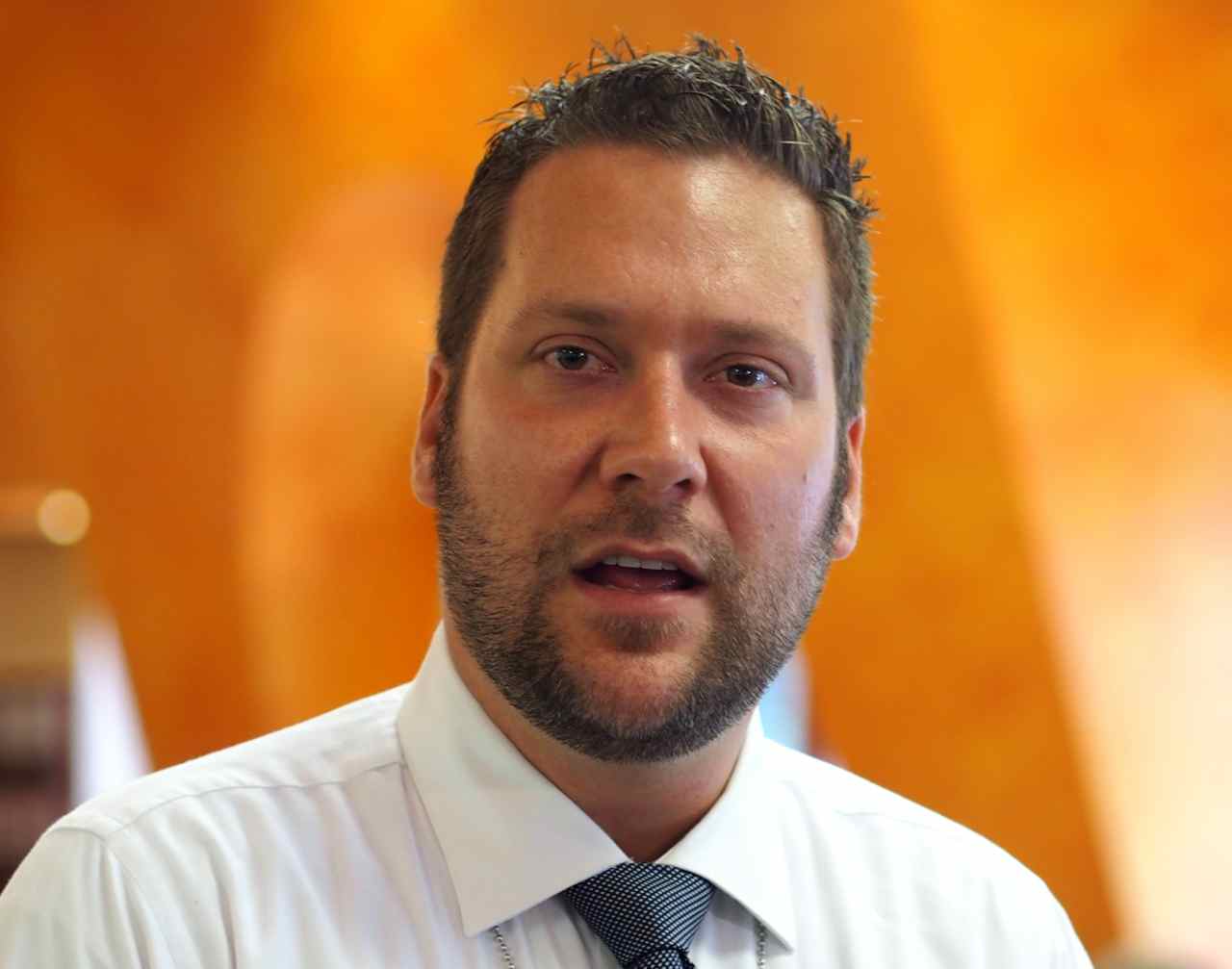 Seminole County Tax Collector Joel Greenberg faced calls for his resignation from Muslim leaders after publishing a Facebook post many consider Islamophobic.
Greenberg on Saturday posted: "One Simple question … Name just ONE society in the developed world that has benefited in ANY WAY from the introduction of more Muslims. Just one. Asking for a friend.."
The post cannot be publicly viewed now, but WFTV took a screenshot.
On Monday Democrats from neighboring Orange County called for Greenberg to resign.
After the post started receiving attention, Greenberg said the question had been posed to him, and he was sharing the message online. He defended the decision to WFTV.
"What's not appropriate about engaging in discussion on different subjects when it has to do with immigration, or when it has to do with religion?" he said. "No, I don't see why this would be an inappropriate discussion to have coming from a third party. I didn't have the answers to it, so I reposted it."
Plenty, argued Democrats, who first asserted that Muslims have contributed a lot, including major advances in optics, surgical tools, algebra, and even coffee.
"The normalization of intolerance and hate has reached a level not seen in decades. America MUST do better. If we do not stand up and speak out, then we are complicit in its acceptance. America stands for hope and opportunity, and we promise to fight and defend those ideas and values whenever someone like Joel Greenberg tries to attack them." Orange County Democratic Party Chair Wes Hodge stated in a letter that called for Greenberg to resign.
Democratic House District 47 candidate Anna Eskamani, the daughter of Iranian-American immigrants, said she has felt Islamaphobia firsthand and condemned what she said was Greenberg's "efforts to target and isolate a marginalized community."
"Honestly, my first reaction was, 'Who is Joel Greenberg and why is he saying these hateful and bigoted things?' Once I remembered he was an elected official representing an entire county, I felt compelled to spread the word, and hold him accountable," Eskamani stated.
The post appears to be a verbatim quote from conservative pundit Neal Boortz, who made the remark on Twitter as he shared a story from Jihad Watch, a site the Southern Poverty Law Center classifies as anti-Muslim propaganda.
Again I ask the question. Name just ONE society in the developed world that has benefited in ANY WAY from the introduction of more Muslims. Just one. https://t.co/jPrQnlbP0q

— Neal Boortz. Proud White Dude (@Talkmaster) August 18, 2018
Greenberg later posted the same Jihad Watch story as a response to criticism of his post.
In the Central Florida area, Muslim and Democratic leaders said Greenberg needed to publicly apologize for the remarks or resign his elected office.
Rasha Mubarak, a Palestinian Muslim American activist and president of the Young Democrats of Orange County, was among the first saying Greenberg should step aside.
"This feeds into the anti-Muslim rhetoric that not only is dangerous for the Muslim community, misperceived Muslim Community, people of color, moreover for our entire Central Florida community," she told Orlando Weekly.
"It's divisive and hazardous — there is no room for any kind of discrimination in office. Joel Greenberg needs to resign if he fails to release a public apology."
She's been tweeting #JoelmustGo in the wake of the original post.
And now, politicians connected to Greenberg have faced their own calls to condemn the language. The Florida Democratic Party on Sunday called on Republican gubernatorial candidate Ron DeSantis to return more than $3,000 in donations from Greenberg, one of DeSantis' most vocal supporters, and to denounce the "bigoted and divisive rhetoric."
"For too long, Ron DeSantis has associated himself with some of the most toxic figures on the far right," said FDP spokesman Kevin Donohoe, "and this is just the latest example of DeSantis receiving the backing of noted Islamophobes."
As for Greenberg himself, he suggested on Facebook Saturday evening the whole episode shows intolerance of the left.
"Ah the religion of peace and the party of tolerance," he posted Saturday. "Until they disagree with you. Hypocrites. All of them. Vote Republican."