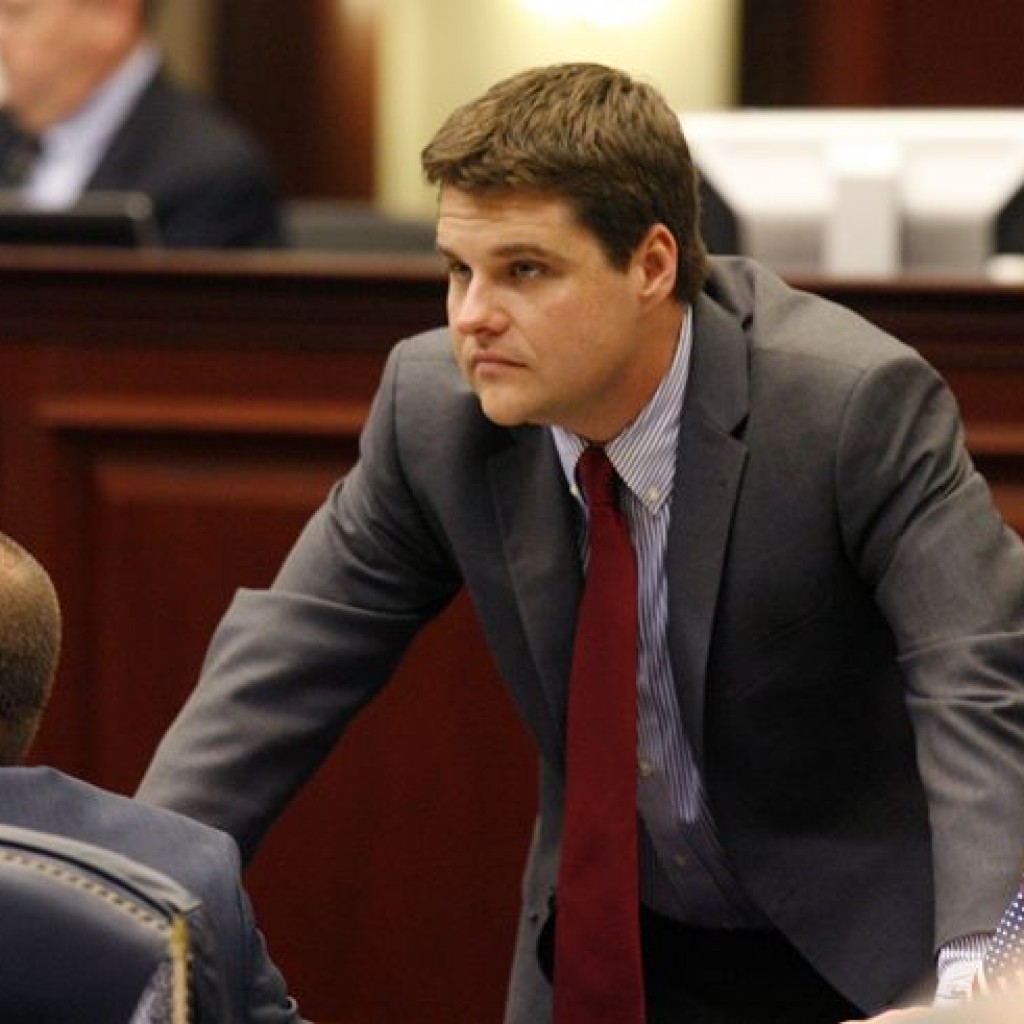 U.S. Rep. Matt Gaetz won the GOP primary election for Florida's 1st Congressional District on Tuesday.
As of 8:45 p.m., Gaetz had a little over 61 percent of the vote, with Republican challengers Cris Dosev and John Mills at 33.5 percent and 5 percent, respectively.
"I am proud that Northwest Florida voters continue to place their trust in me to represent our community in the U.S. Congress," Gaetz said in a statement.
"Our community embraces the conservative values that make America great, whether it is rebuilding our military, securing our borders, defending the 2nd Amendment, or protecting the sanctity of life," he added. "I look forward to working with Northwest Florida residents, local businesses, and President Trump to continue improving our tremendous community."
Gaetz banked on an array of endorsements from the National Rifle Association, anti-abortion group Florida Right to Life but also from the Humane Society Legislative Fund, the political arm of the Humane Society. Gaetz supports a ban on live dog racing in the state.
He also managed to land a coveted nod from President Donald Trump, who referred to Gaetz as an "absolute warrior," as well as from fellow U.S. Rep. and Republican candidate for governor Ron DeSantis, and Gov. Rick Scott.
Gaetz was first elected in 2016; incumbent Republican Jeff Miller decided not to seek re-election after serving for 16 years (2001-17).
This year, Dosev and Mills challenged Gaetz, of Shalimar, in the Republican primary. Dosev had been the third-place finisher in a crowded 2016 Republican primary for CD 1.
Phil Ehr and Jennifer Zimmerman are competing for the Democratic nomination.
But they'll assuredly pose little threat come the November general election in this deep-red district: Gaetz defeated 2016 Democratic nominee Steven Specht by 39 points, and Trump carried CD 1 by the same margin.
CD 1 includes five northwest Florida counties: Escambia, Holmes, Okaloosa, Santa Rosa and Walton.