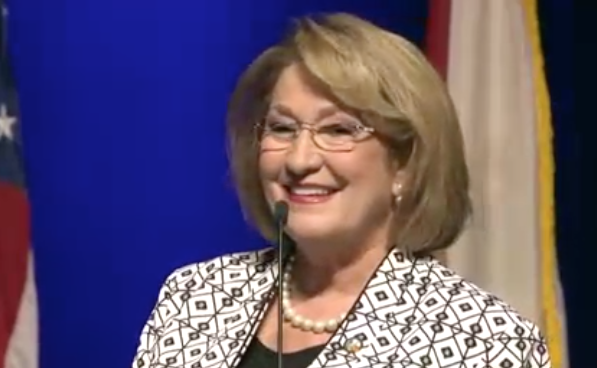 Orange County Mayor Teresa Jacobs got herself elected countywide chair of the Orange County School Board Tuesday night.
For years people have been asking Jacobs what her next act was after eight years of almost unchallenged dominance of the Orange County government, with expectations that she might seek statewide office or a congressional seat. She surprised everyone but her family and closest friends by declaring in April that what she really always wanted to do is work in education.
Tuesday night she took 52 percent of the vote in a four-way contest, easily defeating Orange County School Board Member Nancy Robbinson and two educators, Matthew Fitzpatrick and Robert Prater.
Jacobs victory, coming after just five months of campaigning, means there won't be a runoff election in November.
She becomes just the second countywide chair of the School Board since the Florida Legislature created the position, at Orange County's request, eight years ago. She will succeed outgoing Chair Bill Sublette.